Event Information
Location
Wayne County Community College
8200 W. Outer Drive
N.W CAMPUS
Detroit, MI 48219
Description
"UNDERSTANDING THE LAW"
FIRST, YOU ARE NOT EXEMPT FROM CRIME! Even the most law-abiding citizen can run afoul of the law through no fault of their own. People unwittiingly commit felonies and lesser crimes everyday without knowing it. Are you aware of your rights if you're arrested? Who do you hire first..bondsman or attorney? Do you understand how the judicial system work? NOW YOU CAN KNOW!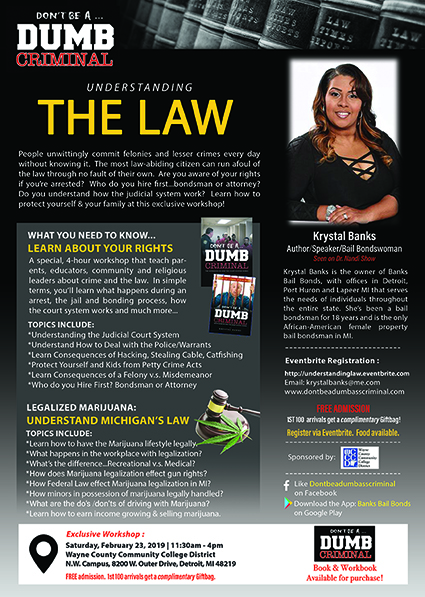 Attend this special 4-hour workshop that teaches parents, educators, community and religious leaders about crime and the law. In simple terms, you'll learn what happens during an arrest, the jail and bonding process, how the court system works and much more...
LEARN ABOUT YOUR LEGAL RIGHTS:
*Understanding the Judicial Court System
*Understand How to Deal with the Police/Warrants
*Learn what to do if you are ever Arrested
*How to recognize Scams & Fradulent Crimes
*How to Get Your Driver's License Back
*Marijuana: It's Legal ...NOW What??
*Protect Yourself and Kids from Petty Crime Acts
*Learn Consequences of a Felony v.s. Misdemeanor
*Who do you Hire First? Bondsman or Attorney
LEGALIZED MARIJUANA: UNDERSTANDING MICHIGAN'S LAW
*Learn how to have the Marijuana lifestyle legally.
*What happens in the workplace with legalization?
*What's the difference...Recreational v.s. Medical?
*How does Marijuana legalization effect gun rights?
*How Federal Law effect Marijuana legalization in MI?
*How minors in possession of marijuana legally handled?
*What are the do's /don'ts of driving with Marijuana?
*Learn how to earn income growing & selling marijuana

Workshop Date/Time/Location:
Sat, Feb. 23, 2019 / 11:30pm - 4pm
Wayne County Community College District
N.W. Campus, 8200 W. Outer Drive, Detroit, MI 48219

ADMISSION: FREE
(1st 100 arrivals get a complimentary Giftbag!)
--------------------------------------------------
AVOID THE LONG LINES
Get the Workshop Books Now!

The Adult Book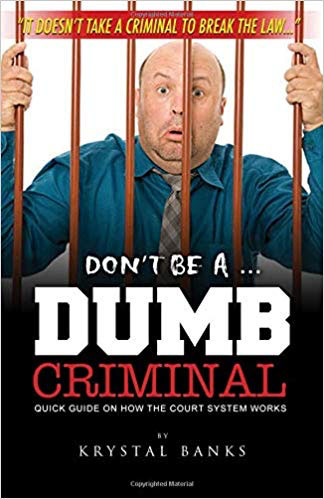 DON'T BE A DUMB CRIMINAL: ADULT BOOK, $15 paperback
Don't Be a Dumb Criminal is a book that will help you understand how the court system works. Crime is everywhere! If you are innocent or guilty this book will get you on the right path. Attorneys are always needed but good lawyers are hard to find, especially when you don't know what kind of attorney you need. In this book, I guide you to find the right attorney. It teaches you about your rights and when and where to use them. Jail and prison is a big money game. It shows you police tips and tricks they use against people. Prosecutors and cops are not all corrupt many of them seek justice especially if they are only hearing one side of the story from the witness. Detectives can jump the gun but hopefully in this book you will understand what to do to help you out of your situation. This book shows you how much time you could get if you commit a crime. This book helps you understand how to erase your criminal record and how the system sets you up. It helps people understand why it is important to go to jury duty and how jurors are supposed to look at cases. This book will clear up how unfair the system is and how you can make it fair. On your phone, click Green ticket button to order. Pick-up book at the Workshop!
The Student Workbook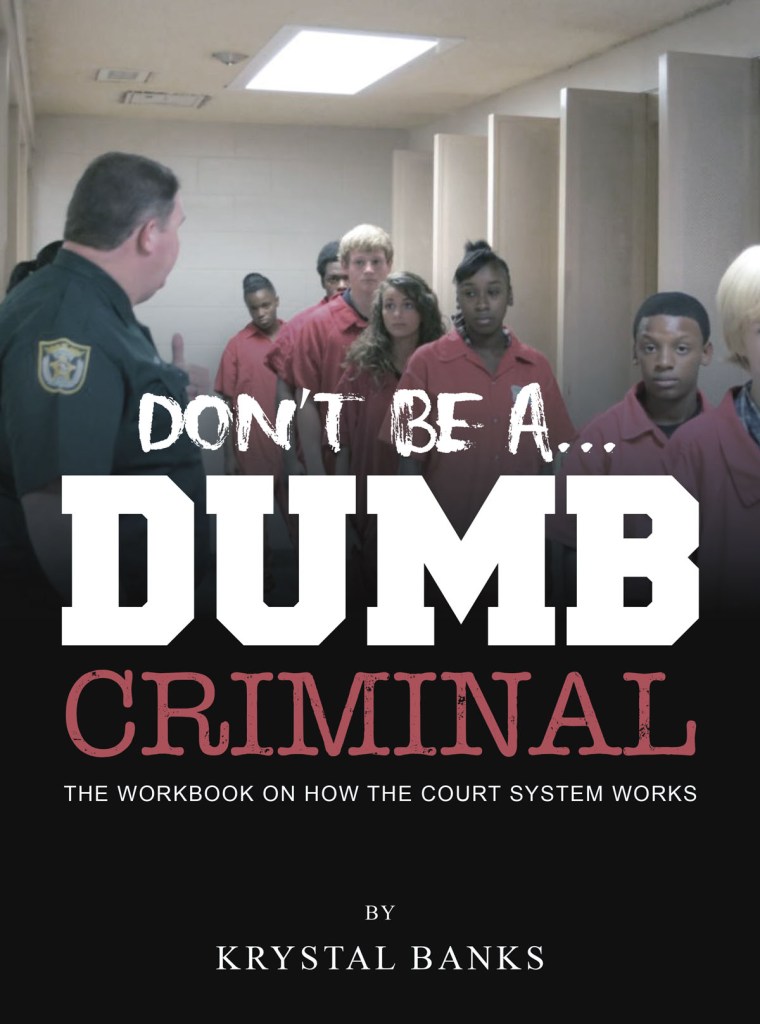 DON'T BE A DUMB CRIMINAL: THE STUDENT WORKBOOK, $25 paperback

developed to help parents and teachers inform our youth about crime and the law and to reinforce the use of common sense. Banks explains, in plain language, what happens during an arrest, the jail, and bonding process and how the court system works. Topics include: Simple to Serious – How a minor act can turn into a criminal offense, Knowing your rights, Rights that apply to minors,How the court system works, Understanding warrants, Profiling Better Choices, Human trafficking, Life skills, Are these real crimes. Also learn...how to find the right attorney, how to make sure your attorney is properly representing you and your case, how to prepare for your defense, understanding the sentencing process and what to ask from your attorney. On your phone, click Green ticket button to order. Pick-up book at the Workshop!
The Card Playing Game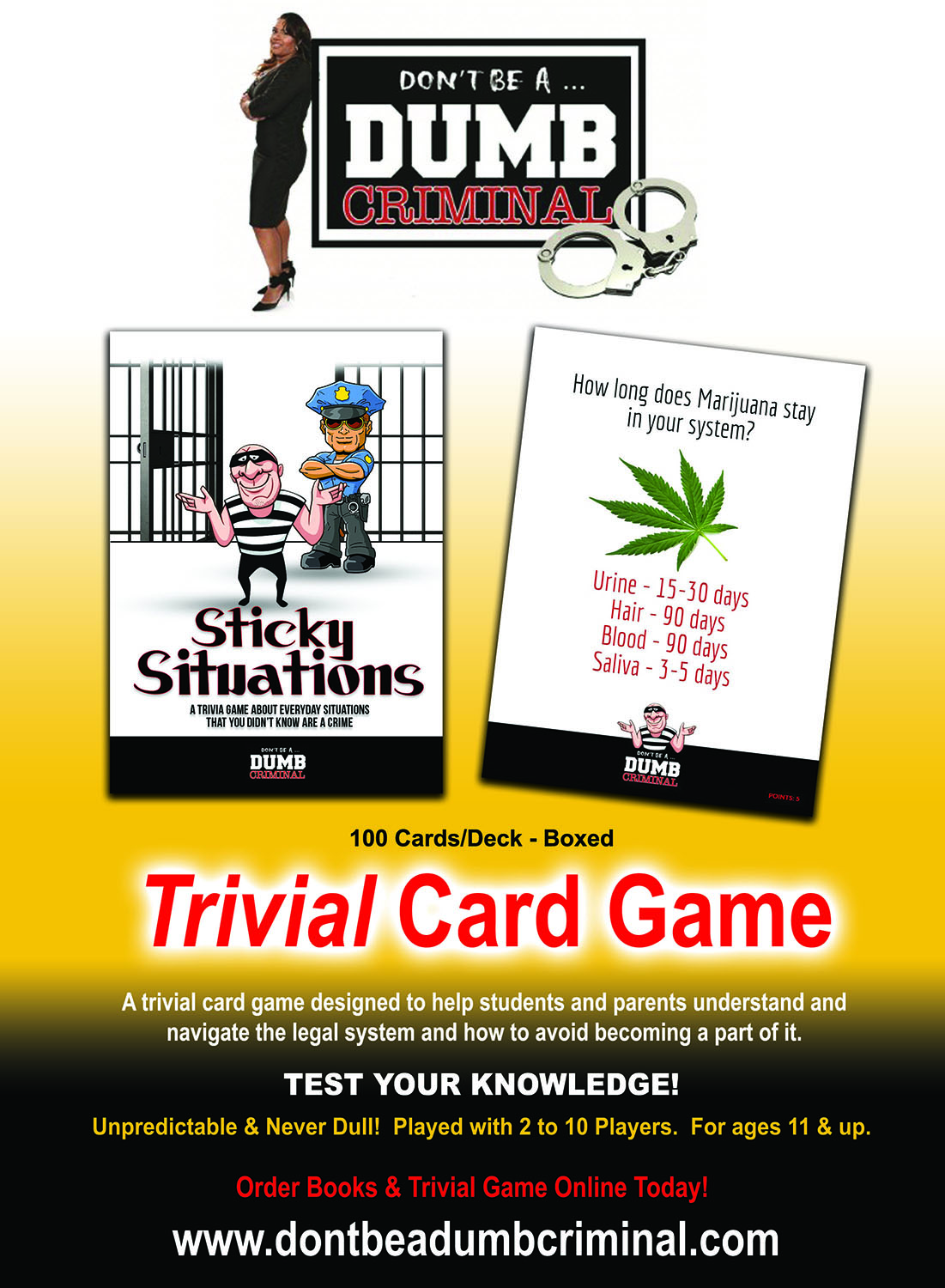 DON'T BE A DUMB CRIMINAL: TRIVIAL CARD GAME, $25 per Deck (100 cards)
A TRIVIAL card playing game designed to help students and parents understand and navigate the legal system and how to avoid becoming a part of it. TEST YOUR KNOWLEDGE! Unpredictable & Never Dull. Played with 2 to 10 players. For ages 11 & up! On your phone, click Green ticket button to order. Pick-up book at the Workshop!

___________________________________
About the Workshop Presenter:
Krystal Banks
Author / Speaker/ Bail Bondswoman
Krystal Banks is the owner of Banks Bail Bonds, with offices in Detroit, Port Huron and Lapeer MI that serves the needs of individuals throughout the entire state. She's been a bail bondsman for 18 years and is the only African-American female property bail bondsman in MI.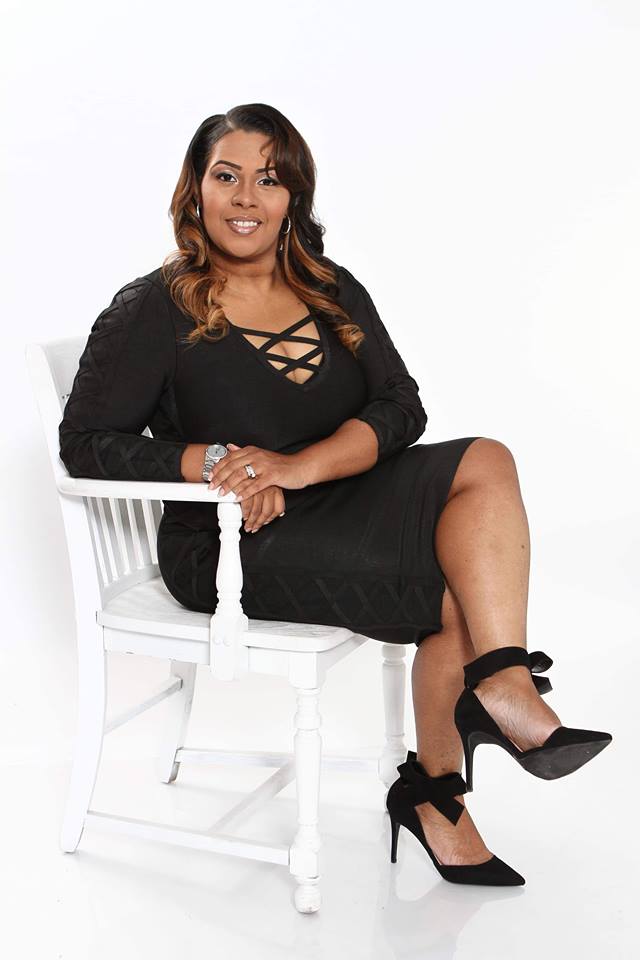 Visit: www.dontbeadumbcriminal.com
Learn the facts about the Criminal Justice System to protect yourself & family. The "Don't be a Dumb Criminal" book, workbook & card will be on sale at the workshop. NO CASH TRANSACTIONS, Debit/Credit only.
DON'T WAIT...ENROLL TODAY!!!!
Date and time
Location
Wayne County Community College
8200 W. Outer Drive
N.W CAMPUS
Detroit, MI 48219