Description
What we experience shapes who we are. There is a growing body of evidence suggesting adverse experiences in childhood impact our physical, mental, and social health as adults. In this presentation, we will look at how these experiences impact us as individuals, parents and professionals. We will also look at how we can help our children and others to heal and grow from adversity.

This free event is sponsored by Maine Township's MaineStay Youth & Family Services, Chicago Behavioral Hospital, and The Harbour. It is appropriate for community members and professionals and includes 1.5 free CEUs for social workers, professional counselors, marriage and family therapists, psychologists, and nurses. Check in will be from 6:30-7:00 PM. Advance registration is requested as seating for this event is limited.
Attendees are encouraged to bring non-perishable food items (canned fruit, tuna, and ravioli are especially needed) to donate to the Maine Township Food Pantry.


About the Presenter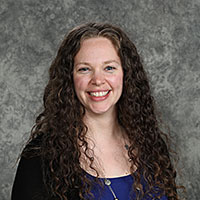 Mandy Burbank, MSW, LCSW is a Licensed Clinical Social Worker. She works with diverse populations including children, adolescents, adults, couples, and families. She describes her work by saying, "I carry hope for people until they remember (or learn) how to carry it for themselves." Mandy also provides various presentation services. She has spoken on topics such as the impact of divorce on children, the safe use of technology in families, trauma informed care, Adverse Childhood Experiences, and managing difficult behaviors in children. Mandy serves as the Clinical Navigator for Violence Prevention Services for AMITA Health Alexian Brothers Behavioral Health Hospital, coordinating violence prevention services across the Behavioral Health Continuum. Mandy is the mother of two preschool-aged kids. If she's not at work or with her family, you'll probably find her transforming fabric into quilts.


This program is recognized by IDFPR as providing CEUs for LPC/LCPC and LSW/LCSW under license number 159.001334, LMFT under license number 168.000223, LCP under license number 268.000070, and RN/LPN/APN under license number 236.000127.