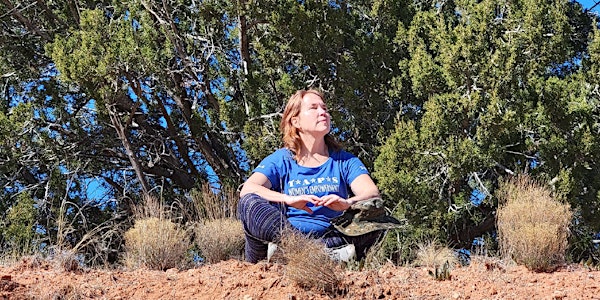 Understanding the Healing Powers of Recreation, Leisure, and Play
Live webinar
About this event
In this workshop, participants will learn about the important roles that recreation, leisure, and play have in helping to heal the wounds of grief. Through a guided rediscovery of your own relationship to leisure and play, you will be given tools to design a realistic recreational lifestyle honoring life after loss.
Presenter
Rachel Hunsell, Programs Manager, Outdoor Engagement, Tragedy Assistance Program for Survivors (TAPS)
Continuing Education Information
Continuing education is not available for this program.
Viewing Instructions
Viewing instructions are included in your confirmation email and they will be emailed to you several times in the days leading up to the webinar.
Questions?
Contact the TAPS Institute via email at Institute@taps.org or call 800-959-8277.
Presented by Dignity Memorial®
Meet the Presenter
Rachel Hunsell has a background in experiential program development and facilitation, outdoor engagement, event management and public speaking. She is currently serving military families grieving the death of a loved one who served in our nation's Armed Forces, at the Tragedy Assistance Program for Survivors (TAPS) with a focus on outdoor engagement, as a peer-support professional. As the Program Manager for Outdoor Engagement at TAPS, she develops, implements, enhances and supports programming across the TAPS network, fostering the connection of our grief journeys to the therapeutic power of nature and the wilderness. Understanding life's challenges will always arise, Rachel encourages survivors to reconnect with their inner strength by creating emotionally safe and understanding environments. As a survivor honoring the life and death of her brother, Marine Lance Cpl J. Kyle Price, she understands the valleys and mountaintops we experience along the journey after loss.
Rachel obtained her Bachelor of Science in Mass Communication and is currently pursuing a Master of Science in Education with a degree in Recreation Therapy at Southern Illinois University - Carbondale, where she also serves as a Graduate Assistant at Touch of Nature Outdoor Education Center serving greater Southern Illinois.