Description
Learn about the role of a guardian, financial planning for persons with special needs, the difference between a guardian and a health care power of attorney and other guardianship best practices.
Wednesday, May 23
Check-In and Refreshments | 5:30 - 6:00 p.m.
Seminar and Questions | 6:00 - 7:00 p.m.
Hosted by the Curative Ethics Committee
1000 N. 92nd Street, Milwaukee
This free, informational seminar will be meaningful for parents/guardians of children and adults with special needs as well as human services and health care professionals.
We ask that all attendees submit a formal RSVP for this free event.

Presented by: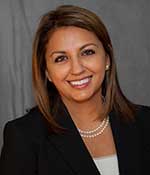 Sumeeta A. Krishnaney, JD, MBA, Attorney at Law, Petrie + Pettit S.C.
Sumeeta A. Krishnaney is an attorney in the Estates and Trusts group with Petrie + Pettit S.C., which has served individuals, families and businesses throughout Wisconsin for over 120 years.
Attorney Krishnaney concentrates her practice on estate planning, including special needs planning and guardianships, charitable estate planning and business succession planning. She focuses on the preparation of trusts, including first and third party special needs trusts, wills, marital agreements, financial powers of attorney, and healthcare powers of attorney. Attorney Krishnaney represents clients in all matters relating to guardianship of the person and estate for adults who lack capacity, including protective placement and contested guardianships.
Attorney Krishnaney regularly speaks on the topics of special needs planning and guardianships. She is a dedicated advocate for individuals with special needs and is an active member of the Milwaukee community.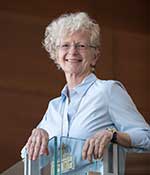 Cynthiane J. Morgenweck, MD, MA, Associate Professor, Medical College of Wisconsin Center for Bioethics and Medical Humanities
Dr. Morgenweck, Clinical Ethicist at the Center for Bioethics and Medical Humanities, teaches in the Center's graduate program and serves as an advisor to bioethics and medical humanities graduate students. She is the faculty advisor for BIG, the Bioethics Interest Group, for medical students at the Medical College of Wisconsin.
Dr. Morgenweck serves on the ethics committees of the Milwaukee County Behavioral Health Division, Froedtert Hospital, Columbia St. Mary's Hospital, and Curative Care Network in Milwaukee. She also serves as co-chair of one Institutional Review Board and member of another IRB at Froedtert and the Medical College. She is team leader for the ethics consultation service at Froedtert Hospital.
Dr. Morgenweck's areas of expertise include ethical issues related to the surgical experience, informed consent, clinical trials and placebo surgery, do not resuscitate orders, use of scarce resources, errors in medicine, pain management and palliative care, professionalism, and ethics and mental health care. She lectures on these issues frequently throughout the Midwest.
Parking Information:
Curative Care's facility on the Milwaukee Regional Medical Center campus is located at 1000 N. 92nd Street, Milwaukee, WI 53226.
Take a ticket from the automated parking gate, continue straight and around to the back/East side of the building. Park and enter through the doors near the outdoor patio area.
Parking will be free and validated before leaving.
To learn more about Curative Care's upcoming free seminar, please call 414-479-9398.