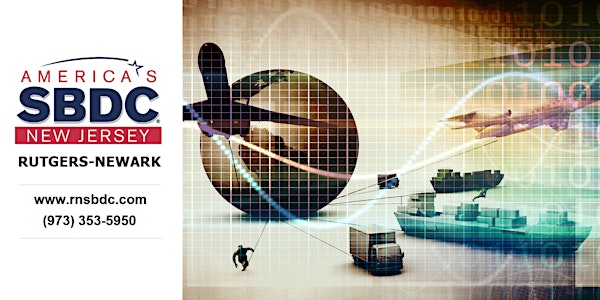 Understanding the Financial Implications of Supply Chain Decisions /RNSBDC
Understanding the Financial Implications of Supply Chain Decisions
About this event
Understanding the Financial Implications of Supply Chain Decisions
All organizations are a part of a supply chain. Whether an organization is manufacturing / producing a product or providing a service, it has a supply chain. Successful businesses have a comprehensive understanding of their supply chain. They know, build relationships and engage their supply chain partners so there is value added collaboration to gain efficiencies in order to manage an effective supply chain.
Business owners who do not develop a deep appreciation for understanding their respective supply chains, frequently make decisions without the consideration of its impact on the critical financial areas of the company. These decisions, in many cases create financial difficulties for the business owner and certainly affect the Income Statement, Balance Sheet, Statement of Cash Flows and other financial metrics.
This webinar will cover:
What is a supply chain and how does it function end to end? Manufacturing and Service Industries
The important role of Supply Chain Partners and Stakeholders: External and Internal
Supply chain responsiveness and the trade-offs in terms of costs and customer service
Basic accounting, financial management and finance terms and concepts which are key to managing a supply chain and understanding the dynamics of decisions on the financial statements.
A case study to demonstrate supply chain improvement decisions and the financial implications.
Participants in this training will:
Understand better the concept of supply chains and supply chain management.
Have a better sense of the importance of stakeholder collaboration.
Increase their appreciation for how desired improvements in their supply chain must be weighed against the impact on the financial statements.
Based on this knowledge it will be easier to:
Guide business improvement change
Have a broader perspective on the business dynamics of change.
Understand the financial impact of change on the business and potentially other partners in the respective supply chain.
PRESENTER
Anthony Taitt
Professional Practice Department of Supply Chain Management, Rutgers University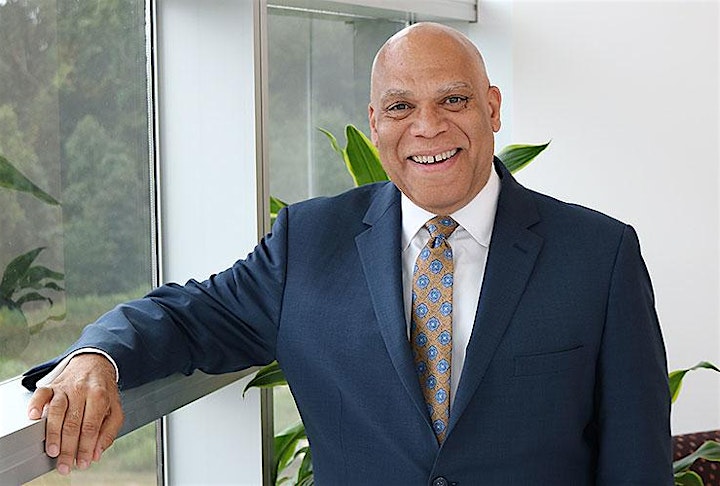 Mr. Anthony Taitt is an Assistant Professor in the Professional Practice Department of Supply Chain Management at the Rutgers Business School. Professor Taitt has over 35 years of professional experience in finance, supply chain, investment banking and management consulting. He is a business professional and an entrepreneur who has had a successful career on Wall Street in the areas of fixed income, capital markets and financial . He currently advises with an asset management company that focuses on alternative investments in structured products, residential and commercial real estate, as well as the disposition of traditional and non-traditional securities and asset classes. In addition to his private sector experience, for more than 20 years he provided financial markets expertise to the U.S. Government and its Federal Agencies on matters relating to housing, mortgage and mortgage structured markets, securitizations, and asset sales. He also provided business expertise to supply chain companies in the goods and services industries. He has functioned as Executive Engagement Partner on notable engagements with The White House, Ginnie Mae, Fannie Mae, Freddie Mac, NASA, and has partnered with leading management consulting companies such as PwC, Deloitte, IBM Consulting, E&Y, and others to provide financial and capital markets professional services.
He is frequent guest lecturer for RBS who provides insight on the management of the supply chain in the investment and financial services sector. He teaches undergraduate and graduate supply chain courses including but not limited to Supply Chain Finance, Project Management, and Client Projects. He also co-manages the RBS Internship and Co-Op Programs, serves as faculty adviser to the student organization, Black Business Association at RBS and is the Program Coordinator for the Rutgers Stackable Business Innovation (rSBI) Program.
Professor Taitt has dual degrees from Rutgers Business School including a Master's in Business Administration and a Bachelor of Arts in Political Science from Rutgers University. He is a member of several professional trade association organizations.
REGISTRATION
PRE-REGISTRATION REQUIRED.
Cost to attend: FREE
You will be sent access information to the webinar in a separate email.
REFUND & CANCELLATION POLICY
You can cancel your ticket(s) to our webinar 24 hours prior to the scheduled webinar date through Eventbrite or by requesting in writing to rnsbdc@business.rutgers.edu. We cannot honor or refund any request once the event has aired. However, we can issue an internal credit to be used to attend the webinar at a later date and you will be offered 1 year to redeem this credit. Please contact us at rnsbdc@business.rutgers.edu to add you to the selected webinar at that time.
Any tickets purchased that results in a "No Show" to the webinar will NOT be refunded. By not showing up for the webinar you have forfeited money paid and previous internal credit offered.
Organizer of Understanding the Financial Implications of Supply Chain Decisions /RNSBDC
The New Jersey Small Business Development Center (NJSBDC) at Rutgers-Newark is the premier provider of strategic, growth focused business training and technical assistance services to established small businesses and    start-up entrepreneurs. With the Center's motto to offer the "Right Strategy, Smart Growth, Infinite Possibilities" supports our mission to help entrepreneurs and business owners start  and grow sustainable, successful small business through the delivery of appropriate training and technical assistance services and programs.