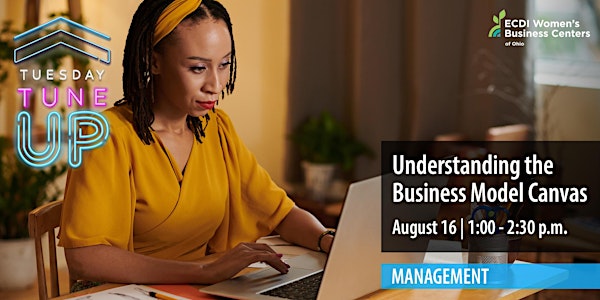 Understanding the Business Model Canvas
We'll introduce the Business Model Canvas is and explain why it's vital to your company's success.
About this event
This workshop will cover one of the newest and most insightful tools for starting, growing, or scaling your business: The Business Model Canvas. This relatively new tool is used to create a visual road map of nine key areas found in every business.
Using this canvas will lead to insights about the customers you serve, what value propositions are offered through what channels, and how your company makes money. We'll show you how to use it get an overview of how aspects of your business are interrelated and how to identify pain points in the business.
Webinar Topics:
Understand the terminology of the business model canvas
Review how the 11 building blocks work and are connected
Applying the canvas in your business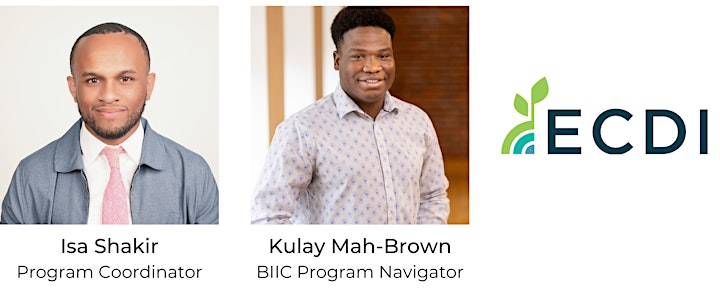 Isa Shakir is the Program Coordinator for the Women's Business Center of Greater Cincinnati and has worked in the Greater Cincinnati area for nearly a decade focusing community and economic development through intricate, need based start-up ecosystems.
Kulay Mah-Brown is the BIIC Navigator, working primarily with ECDI's incubation programs. He graduated from Capital University with a degree in Business Management. He enjoys helping small businesses find success in Columbus.

The WBC services are provided without regard to race, color, national origin, gender, age, and disability. Reasonable accommodations for persons with disabilities will be made if requested at least two weeks in advance. To make a request or obtain more information, please contact the WBC in your area or call 1-888-210-3039.
The Economic & Community Development Institute's Women's Business Centers of Ohio guide individuals at any stage of the business process. Through one-on-one counseling sessions with WBC staff and volunteers, you can get the direction and resources to meet your goals. Business advisers want to help you successfully start a business, or grow and expand your existing business -- increasing revenue and creating jobs for the local economy.
The WBCs present training workshops regularly to provide access to small business knowledge at no charge. They are the only SBA-funded Women's Business Centers in the state.