Learn about investing in Municipal Securities.
About this event
During this session, Ritta McLoughlin from the Financial Industry Regulatory Authority (FINRA) Investor Education Foundation explains key concepts and characteristics of investing in municipal securities. Learn about the resouces that are available.
About The Presenter: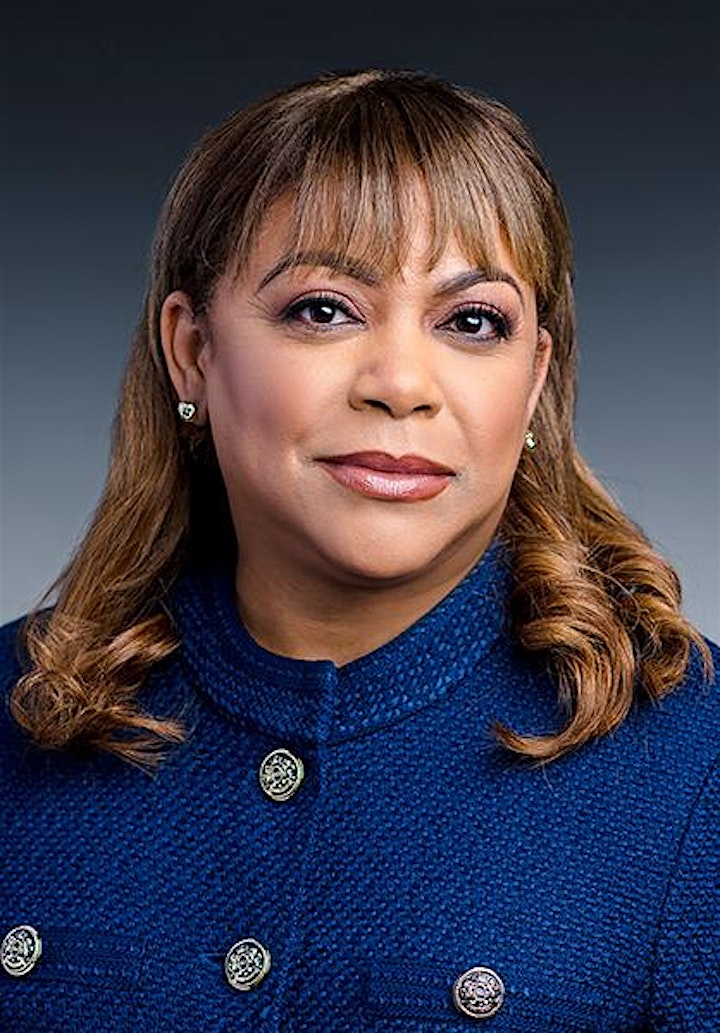 Ritta McLaughlin
Director of Investor Education Community Outreach
FINRA Investor Education Foundation
Ms. McLaughlin is the director of investor education community outreach at the Financial Industry Regulatory Authority (FINRA) Investor Education Foundation. She serves as an expert on various personal finance and investor education topics, emphasizing communities of diverse cultures and socio-economic backgrounds. Ms. McLaughlin is responsible for cultivating and managing strategic partnerships with national and local organizations to enable and deliver innovative financial capability programming and foster engagement with diverse communities.
Prior to joining the FINRA Investor Education Foundation, Ms. McLaughlin was the Chief Education Officer for the Municipal Securities Rulemaking Board (MSRB). She oversaw the education and outreach activities of the MSRB and facilitated discussion and problem-solving among stakeholders to address challenges in the municipal market, advocate solutions where appropriate, and influence positive market practices. Ms. McLaughlin was responsible for the development and oversight of operations MSRB Podcast and the MSRB's MuniEdPro®. MuniEdPro, a suite of interactive, online courses about municipal market activities and regulations that provide real-world simulations that allow the learner to understand municipal securities transactions and the related market and regulatory considerations.
Please note:
IMPORTANT! You'll need to be logged in to Eventbrite to access the webinar on the date of the program. For this, you'll need to create a (free) account with Eventbrite using the same email address that you used to register for the event.
This program will be held using Zoom. The link to access the Zoom webinar will be sent to you via a confirmation email after you register.
In case you don't receive your confirmation email, please check your spam. Very likely it will have landed there. But if you can't find it anywhere, the best thing to do is simply to log into your Eventbrite account, click on "Tickets" and you will find the event there. Then click on the link that says "Go to online event page" and that will take you to the page where you will be able to access the webinar online or see the number to join by phone.
If you're unfamiliar with the features of Zoom please take a moment to familiarize yourself with them here: https://support.zoom.us/hc/en-us or look up any online tutorial.
Zoom may process some personally identifying information about you, for more information please review https://zoom.us/privacy.
Click here to view NYPL's Privacy Policy.
Organizer of Understanding Municipal Securities

The NY Public Library, Thomas Yoseloff Business Center is a premier public business library with electronic resources, programs, and services for start-ups and established businesses seeking expansion, those seeking information on their personal finances, as well as job seekers from entry to executive levels.  Advisory services are offered by experienced librarians, career coaches, certified financial planners, and financial fitness coaches. If you have a question that requires research, our Business Librarians are able to help. Simply click here to book a 30-min video consultation. It's free, confidential and tailored to your business needs: nypl.org/smallbizconsultation