Description
Join Daisy Orzim, founder of Resilient Wellness, for a workshop on "Understanding Multigenerational Trauma for Women's Health," hosted by Good Ol' Girls and Collective Health.
Multigenerational Trauma is the foundation for most chronic and preventable illness. This workshop will assist women in understanding trauma as a systemic force influencing their ways of being and health. Attendees will learn the biology and sociology behind trauma as well as skills to dismantle the cycle in their lives and develop resiliency.
TICKET PRICE INCLUDES A WELLNESS GIFT BAG FOR ATTENDEES!!*

About the Presenter:
Daisy Ozim is the founder of Resilient Wellness, a healthcare system designed to decolonize public health while simultaneously building a new healthcare system rooted in indigenous medicine. She is an SF State Alum and her work is centered around decolonizing philanthropy, spirituality, and social justice.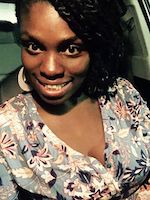 *NOTE: Any sign-ups after 7/10/17 will receive their wellness bag following the event. We appreciate your understanding.