Description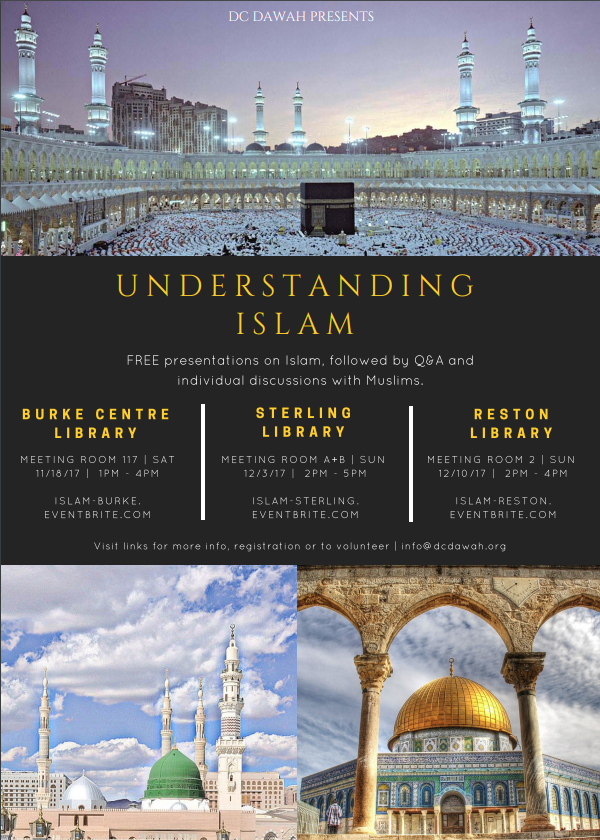 Understanding Islam
Burke Centre Library: Saturday November 18, 2017 @ 1:00pm – 4:00pm
FIND OUT THE TRUTH ABOUT ISLAM
An opportunity to find out more about one of the world's great religions, it's beliefs and practices.

This free session is offered by DC Dawah to anyone who wants to learn and understand the religion of Islam.
We will begin with a presentation, followed by an opportunity to ask questions (anonymously if preferred) and finally individudual discussions with your Muslim neighbors.
What do Muslims believe? Why do Muslim women wear the headscarf (hijab)? What goes on in a mosque? Why do Muslims fast in Ramadan? If you've ever wondered about any of these questions this session is for you!
Email us for any questions, comments, concerns: info@dcdawah.org