Description
Join Hanson Bridgett, Solutions with Sonya, Glass Lewis, Just Invest, MSCI, and SASB for a discussion on how you can make a positive impact with your financial choices. Our expert executives from the legal, investing, and banking world will share perspectives on investing with intention, public vs. private impact investments, and banking and lending with positive intention. The panel will also give their opinions on the different flavors of impact as well as their views on the outlook for growth in ESG and impact investing over the next 3-5 years. They will discuss barriers to adoption and potential solutions to move greater amounts of capital to investments that maximize returns and have a positive impact on the overwhelming environmental and social issues of today. Each panelist will share a story of individual career success, sharing tips and ideas with the audience on growing their own careers.

We expect nearly 75 investing, lending, and legal professionals in the audience. Attendees will include portfolio managers, bankers, lenders, financial advisors, CIOs, relationship managers, research analysts, principals of RIA firms and family offices, pension & endowment advisors, fintech entrepreneurs, and more.


Our Panel: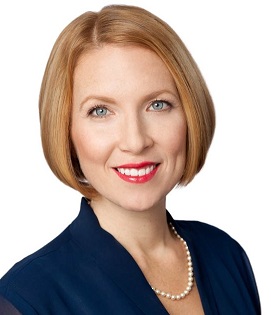 Sonya Dreizler, CEO, Solutions With Sonya (Moderator), is a former financial services CEO with 15 years of industry experience. She enjoys helping financial services executives and financial advisors to grow their businesses and tackle complex business issues. She is also an expert in the rapidly growing field of Impact Investing.
Sonya is a respected leader, practical thinker, and consensus-builder with excellent communication skills and deep experience in Independent Broker Dealer and Investment Adviser management. Her areas of expertise include sustainable and impact investing, streamlining operations, business development & oversight, BD/RIA regulation & financial reporting, and contract negotiation.
Sonya previously spent 13 years at Protected Investors of America, a boutique Broker Dealer and SEC registered Investment Adviser. She started at the firm as an executive assistant and took on increasing roles in the firm, eventually rising to COO, and then CEO.
She is a CERTIFIED FINANCIAL PLANNER™ and holds the Series 7, 66, 24, and 28 securities licenses.
She is the board chair of CUESA, a sustainable agriculture and education non-profit and also volunteers with Friends of the Urban Forest and JVS. Sonya earned a BA from UCLA in English Literature and speaks fluent Spanish and some Portuguese. She lives in San Francisco with her husband and their two sons and she enjoys travelling with her family, learning martial arts, and fruit and vegetable gardening.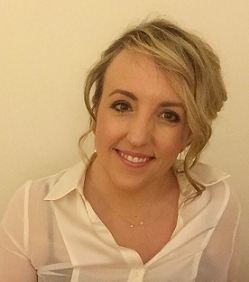 Courteney Keatinge oversees Glass Lewis' research and vote recommendations for shareholder proposals and covers research on major environmental and social issues in all major markets. She has written reports for Glass Lewis including the 2011-2015 editions of Greening the Green: Linking Executive Compensation to Sustainability and Mind the Gap: Board Gender Diversity. Before joining Glass Lewis, Ms. Keatinge worked on corporate governance and corporate social responsibility issues at the California Public Employees' Retirement System and the Colorado Public Employees' Retirement Association. She has also filled roles including social media manager and scribe and as a featured author in the Yearbook for the International Corporate Governance Network. She holds a bachelor's degree in business administration and a master's degree in business administration, with a concentration in corporate social responsibility from Daniels College of Business at the University of Denver.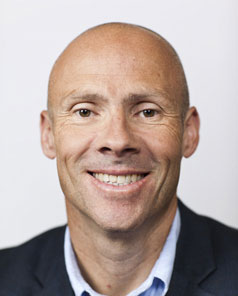 Scott C. Smith is a partner in the Corporate Group at Hanson Bridgett. Scott's practice focuses on institutional investors and private equity matters, mergers and acquisitions, impact investing, secured and unsecured lending, and tax.

Scott has extensive experience representing large institutional investors in a variety of different matters. Scott has successfully closed hundreds of investment transactions ranging in size from ten million dollars to well in excess of a billion. Scott has experience with virtually every fund type and asset class found on the market, including private equity, venture, hedge, real estate, energy and infrastructure, debt funds and impact funds. He has represented numerous institutional investors in connection with direct and co-investments, secondary transactions, separate accounts, custody and securities lending agreements, real estate transactions and a variety of ancillary agreements related to investment activities. Scott's clients in this area include public and private retirement systems of all sizes, universities and endowments, family offices, high net-worth individuals and corporate/strategic investors.

While focused on investor-side representation, Scott has also sat on the other side of the table and represented a number of private investment funds. Scott's focus in this area has been in the impact space and he has worked with many of the leading impact funds in the U.S., including Investors' Circle, TBL Capital, the Patient Capital Collaborative, Good Capital, Better Ventures and Mindful Capital. For these clients and others Scott handles fund formation, governance, investment transactions, mergers, acquisitions and other exits, and fund restructurings. Scott has also represented private funds in the investment and lending areas, handling numerous debt and equity transactions to a successful completion.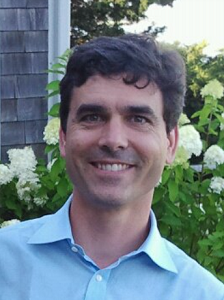 Jonathan Hudacko is the CEO of Just Invest, a Registered Investment Advisor and its affiliated technology arm. Just Invest specializes in providing advisors and their clients with personalized index solutions that tailor a client's investment portfolio. The Just Invest Systems technology incorporates large-scale data analysis, quantitative algorithms and risk modeling to deliver scalable portfolio management, greater client engagement, and a better product solution and economics for both the Advisor and end client. Just Invest was founded in 2016.
Prior Just Invest, Jonathan was the COO of Pluribus Labs, a Berkeley based research and technology firm distilling investment signals from non-traditional data sources. Jonathan's investments career began at MSCI Barra, where he headed the Portfolio Analytics business for institutional investors. Jonathan managed more than $120 Million business unit revenue and worked with leading global investors to drive product innovations in multi-asset class risk modeling and asset-allocation solutions. Jonathan was also the lead product manager of MSCI Barra's flagship BarraOne multi-asset class risk analytics product. Before entering the investment technology world, Jonathan started his career at Apple Computer.
Jonathan holds a Bachelor's Degree from Stanford University and an MBA from the Haas School of Business at UC Berkeley.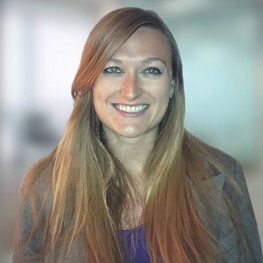 Jamie Nulph is a Senior Associate at MSCI, where she works with institutional investors, including asset owners, consultants, and investment managers in incorporating ESG research across a diverse range of responsible investment approaches and strategies. Prior to MSCI, Jamie worked in London with EIRIS, a UK-based ESG research firm, supporting European investors looking to leverage ESG research for screening and engagement purposes. Jamie is also on the organizing committee of Bay ESG, a group focused on building connections and facilitating knowledge sharing for over 200 responsible investment and sustainable finance professionals across the San Francisco Bay Area.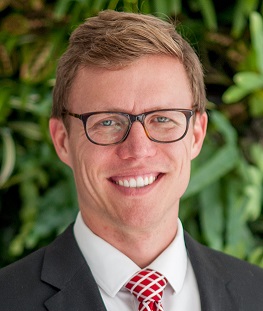 Nicolai Lundy is SASB's Director of Education and Partnerships where he oversees the membership, educational, and partnership programs, in addition to the SASB Navigator. Chaired by Michael Bloomberg, SASB standardizes the measurement of sustainability topics have financial impacts on company value, such as safety-related defects for automobile companies, data security for software companies, and water scarcity for agricultural companies. In his role, Nicolai identifies opportunities for investment analysts, financial reporting/accounting professionals, sustainability professionals, and securities lawyers to benefit from SASB's research on material ESG factors across 79 industries. Before joining SASB in 2013, he held various client management and operations roles in the private sector and higher education.

#investwithintention