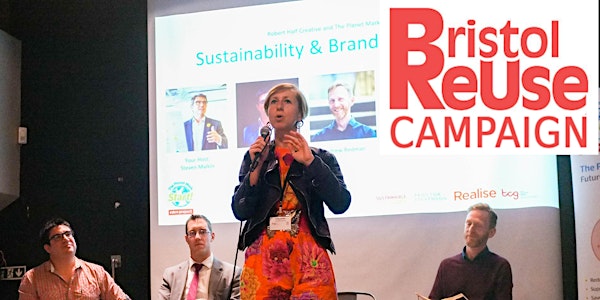 Understanding Human Motivations and Barriers to Reuse
Location
Centrespace
6 Leonard Lane
Bristol
BS1 1EA
United Kingdom
Behavioural insights to inspire reuse in your work, home or project
About this event
Are you trying to encourage people to start using reusable cups and can't seem to inspire them? Are you baffled why people recycle but wont reduce their waste? Are you intrigued as to why Latte Levy's work better than discounts?
Well the fields of behavioural psychology and behaviour change have studied human motivations, different people types and our innate biases to produce some fascinating insights into the different factors that influence our engagement with reuse, reduce and recycle behaviours.
Join Livvy Drake and the Bristol ReUse Campaign team for an introduction to this fascinating subject. In this interactive session, you will hear about a range of behaviour change principles which will help you to understand how humans think and what motivates them. Then you will get a chance to put your learning into action and design an intervention to inspire reuse in the home, place of work or even with a business idea. Come with your own challenge or be prepared to help with another attendee's reuse challenge.
You will also have the chance to meet and network with various individuals and local reuse organisation representatives.
About the speaker:
Livvy Drake is a sustainability and behaviour change consultant who has worked on behaviour change and reuse initiatives at festivals and in the city food including the national Refill.org initiative (normalising carrying and refilling a water bottle) which started here in Bristol.
Running of the event:
Doors open at 6pm, to grab a drink and snacks from the bar. The talk followed by workshop starts promptly at 6.30pm until 7.45 with time for informal chatting and networking until the doors close at 8.30pm.
More info:
Event organised by the volunteers of the Bristol ReUse Campaign. If you want to support us or volunteer please get in touch: Bristolreuse@gmail.com
If you are part of the Waste Nothing Challenge, just email us to book your place.
Drinks and snacks on sale at the event.
Children friendly event if they are under a parent/carer supervision.