Description
Understanding Financial Statements for Your Small Business
Many small businesses and new business owners are aware that financial statements exist. However, there is generally a mystique surrounding these statements. The purpose of this class is to inform participants about the basics of financial statements and the importance of them to their business.
Several topics will be covered, including:
1. What are the financial statements companies prepare and use?
2. Why do companies need them?
3. What are the elements of an Income Statement, Balance Sheet, and Cash Flow Statement?
4. How do companies prepare these statements?
5. How can the financial statements be used to manage your business? i.e., How to turn the financial statements from a burden to a business tool.
6. How do financial statements impact the valuation of your business?
7. Why is it so important to have "clean" and accurate financial statements?
8. What are ways to potentially increase the value of your company outside of just increasing sales?
Speaker's Bio: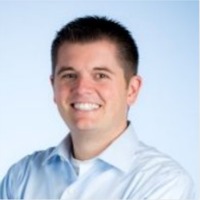 Dave M. Finklang CPA/CGMA, MBA, Senior Manager Tax Services Anders CPAs + Advisors
Dave has wide-ranging, specialized experience in tax planning and compliance, accounting services and start-up services and consulting. As a senior manager in the Tax Services group and leader of the firm's startup and emerging company practice, Dave particularly enjoys working with entrepreneurs and emerging companies by helping them raise capital, implement accounting systems and minimize their tax burdens. He also advises individuals, family and closely-held businesses, as well as their owners, on tax-saving strategies and tax planning. Dave works with professional services firms, manufacturers, distributors, commercial real estate companies and construction contractors. Dave was selected to be a part of the American Institute of Certified Public Accountants' (AICPA) 2013 Leadership class, made up of 37 young CPAs from across the country.
---
Cost:
All SCORE workshops are $45 with pre-paid registration; Fontbonne students free with valid student ID; Veterans are $25 with valid Military ID. $55 at-the-door, subject to availability.
GUARANTEE YOUR SEAT - REGISTER NOW!