Understanding Executive Functioning with Elaine Francel
Location
North Forsytb Middle School Media Center
Cumming, GA
Sales Have Ended
Registrations are closed
Online registration has now ended; however, we do still have seats available. You may register on-site the evening of the event.
Description
Does this sound familiar?
Does this sound familiar?
• Lost assignments
• Forgotten homework
• Difficulty planning ahead
• Struggling to start assignments
• Challenged to prioritize tasks
Please come and join us to work on strategies for your child to build their own learning system…the key to success in high school, college, and life!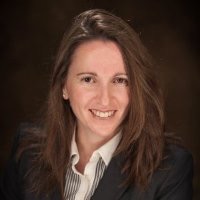 Presenter: Elaine Francel, Ed.D is an adjunct Professor in the College of Education at Brenau University and is the founder of Education@Work, LLC. Her career began 22 years ago as a high school teacher, and today she still revels in facilitating students' success in learning. Elaine regards learning as an individual endeavor made successful through quality coaching and a focus on the ability to manage the learning process. She believes strongly that executive function skills are fundamental to student confidence, perseverance, and ultimately their achievements.
This DNF / IDA-GA / DDGA / Understood Outreach Event is free and open to the public. Check-in will begin at 6:45 p.m. Program will start at 7:00 p.m. Please let others know about this event.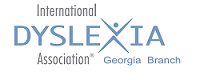 This event is brought to you by Dyslexia Network of Forsyth, Decoding Dyslexia GA, the International Dyslexia Association GA, and Understood. Outreach events are free and open to the public.
Dyslexia Network of Forsyth (DNF) provides resources and support to parents and educators of students with reading, writing and spelling difficulties in and around Forsyth County. Visit www.dyslexiaforsyth.com.
Decoding Dyslexia GA (DDGA) is part of a network of parent-led grassroots movements across the country concerned with the limited access to educational interventions for dyslexia within the public education system. Visit www.decodingdyslexiaga.com.
International Dyslexia Association - Georgia Branch (IDA-GA) is a non-profit, scientific, and educational organization formed to increase public awareness of dyslexia. IDA-GA is a resource and support system for parents, individuals with dyslexia, educators, therapists, psychologists, and other professionals. Visit http://ga.dyslexiaida.org.
Understood is a non-profit organization whose goal is to help the millions of parents whose children, ages 3–20, are struggling with learning and attention issues. Understood wants to empower them to understand their children's issues and relate to their experiences. With this knowledge, parents can make effective choices that propel their children from simply coping to truly thriving. Visit https://www.understood.org/en/about.