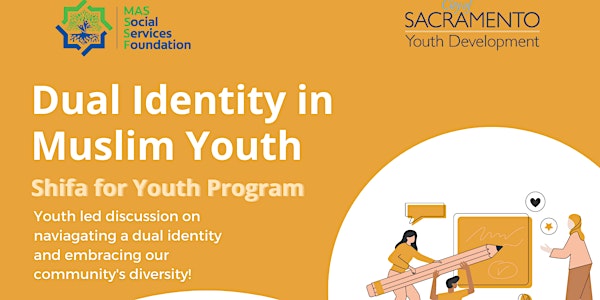 Understanding Dual Identity
Youth led discussion on naviagating a dual identity and embracing our community's diversity!
About this event
MAS-SSF's Shifa for Youth program is hosting a workshop and conversation surrounding the topic of Dual Identity.
Dual Identity refers to someone who is a part of two or more communities at once. An example could be identifying as Afghan-American or Arab-Latino American. We recognize that having a dual identity can be challenging. Join us for a conversation on the challenges and beauties of navigating our multiple identities with other youth.
Youth Ages 16-30 are welcome
Raffle Prizes will be available
Participate in a conversation on your experiences with dual identity