Understanding Dementia in the African American Community @ Allen Temple AME...
Description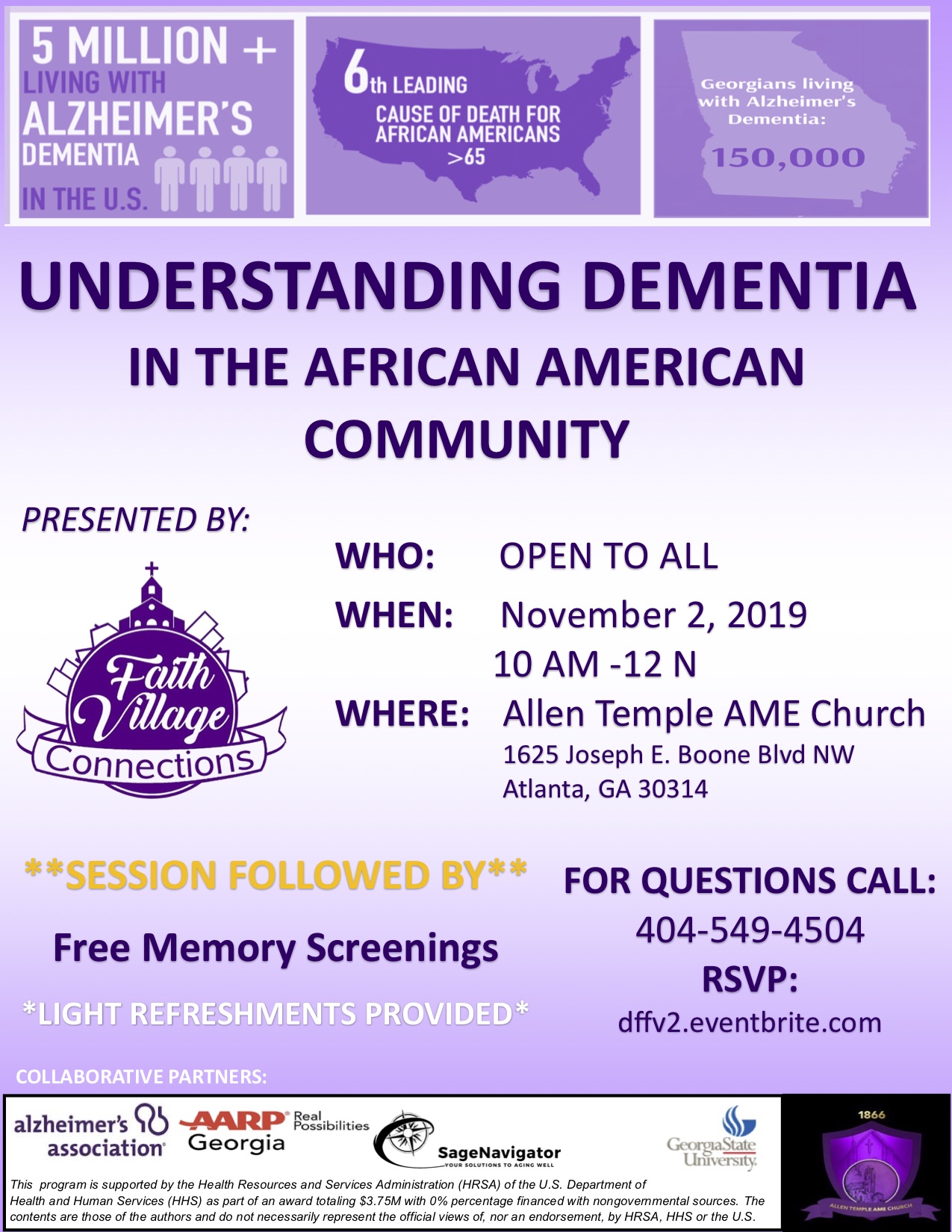 Dementia-Friendly Faith Villages to Support Families
Faith Village Connections is working with Alzheimer's Association Georgia Chapter, SageNavigator, AARP, churches, and community partners to spread dementia awareness. We will also work with faith communities to develop dementia-friendly faith villages to support families caring for persons living with dementia.

Please join Faith Village Connections' effort to increase awareness regarding dementia in the African American community.

Several community organizations will be available to provide resources and solutions. Participants will also be able to sign up for a Free Memory Screenings.

Event: Dementia Friendly Faith Village Connections Community Forum

Date: November 2, 2019

Location: Allen Temple AME Church

Address: 1625 Joseph E. Boone Blvd

Time: 10a-12n
Food: Light Refreshments Provided

Parking: Free

***Door Prizes***