Understanding Ayahuasca: From Indigenous Origins To Neo-Shamanism -- New York City

Saturday, November 19, 2016 from 2:00 PM to 11:00 PM (EST)
Event Details
A FEW TICKETS AVAILABLE AT THE DOOR!!!!
Synergetic Press with Alchemist's Kitchen is proud to present
Understanding Ayahuasca: From Indigenous Origins to Neo-Shamanism 
Celebrating the Launch of The Ayahuasca Reader: Encounters with the Amazon's Sacred Vine
Luis Eduardo Luna
Ralph Metzner
Daniel Pinchbeck  
Allyson Grey
Allan Badiner
Steven White
Michael Garfield
Esthela Calderón
Skytree
Presentations  
Panel Discussions
Visionary Art
Poetry
Live Music
Dancing
The Alchemist's Kitchen
21 East First Street
New York, NY
Hosted by Synergetic Press with Alchemist's Kitchen
Join the editors of the new Ayahuasca Reader with leading experts on ethnobotany and ayahuasca for an enlightening afternoon Symposium and stimulating evening Salon exploring plant medicine from multiple perspectives.

We'll trace the cultural history of ayahuasca use, including traditional and neo-shamanic practices. We'll also examine artistic and literary inspirations brought about by ayahuasca as a muse of the mystical mind. The presentations over the course of the day will cover the therapeutic potential for profound healing, deepen our understanding of the scientific principles that lead to these outcomes, and frame the ecological context that supports the sacred vine of the Amazon. 

The afternoon symposium will feed your mind and heart with compelling presentations and lively discussions, and the evening Salon will continue the journey with inspired spoken word, art, music and dance.
You can order a copy of the brand new Ayahuasca Reader at: http://www.synergeticpress.com/shop/author/luis-eduardo-luna/ayahuasca-reader-encounters-with-the-amazons-sacred-vine/
Complete Schedule
 2:00 - 6:30 Symposium
 8:00 - 11:00 Salon
2:00     Registration 
Symposium
Origins
2:30      Luis Eduardo Luna
2:55      Steven F. White
3:15      Q & A
Inspiration
3:30      Alex Grey and Allyson Grey talk with visuals on The Plant Teachers
4:00      Q & A
4:15      Break
Neo-shamanism
4:30      Allan Badiner
5:00      Ralph Metzner (via Skype)
5:30      Daniel Pinchbeck
5:50      Break
Preservation
6:00      Panel Discussion: Preserving Indigenous Cultures and Ecosystems
Allan Badiner, moderator, with Steven, Luis Eduardo, Alex Grey, Allyson Grey, Daniel Pinchbeck
6:30 Dinner (Food available from The Alchemist's Kitchen)
Salon
Rainforest Rhythms, Poetry and Mystery
8:00      Allan Badiner hosts our Salon portion with readings from Ralph Metzner (via skype) from his book, from Diving for Treasures: Ayahuasca Serpent Vision & Omens for Our Planetary Future;
Poetry from Alex Grey & Allyson Grey, Estela Calderón reading "The Woman I Could Have Been," Luis Eduardo Luna & Steven White
9:00      Michael Garfield music set joined by Mitch Mignano
9:30      Music with Skytree 
Symposium and Salon Presenters

Luis Eduardo Luna, Steven White
Luis Eduardo Luna, coeditor of the Ayahuasca Reader, was born in the Colombian Amazon. He received his PhD from the Institute of Comparative Religion at Stockholm University. A Guggenheim Fellow and Fellow of the Linnean Society of London, he is also the author of Vegetalismo: Shamanism among the Mestizo Population of the Peruvian Amazon and, with Pablo Amaringo, Ayahuasca Visions: The Religious Iconography of a Peruvian Shaman, a project that grew from their work to establish the internationally-recognized USKO-AYAR Amazonian School of Painting in Pucallpa, Peru. From 1994–1998 he was a Professor in Anthropology at the Universidade Federal de Santa Catarina in Florianópolis, Brazil. He retired from the Swedish School of Economics in Helsinki in 2011. He is the Director of Wasiwaska, Research Center for the Study of Psychointegrator Plants, Visionary Art and Consciousness, based in Florianópolis, southern Brazil.
Steven F. White, co-editor of the Ayahuasca Reader, received a BA in English from Williams College as well as MA and PhD degrees in Spanish from the University of Oregon. He received support from the National Endowment for the Arts and the Lannan Foundation and was the recipient of two Fulbright fellowships. He has lived and worked in many Latin American countries, an opportunity that enabled him to edit bilingual anthologies of poetry from Nicaragua, Chile and Brazil. He has been teaching at St. Lawrence University since 1987, and is one of the co-founders of its Caribbean and Latin American Studies program.
Alex Grey & Allyson Grey
Alex Grey, artist, poet, author, minister, is best loved for his paintings portraying multiple dimensions of reality, interweaving biological anatomy with psychic and spiritual energies. His books, Sacred Mirrors, The Mission of Art, Transfigurations, Art Psalms and Net of Being, trace thevisions and mystical experiences that shaped his spiritual creative life and address how art can evolve the cultural body through icons of interconnectedness. Co-founded with his wife, the artist Allyson Grey, Chapel of Sacred Mirrors, CoSM is an interfaith church celebrating creativity as a spiritual path. Alex has long been a practitioner of Buddhism and has taken a stand for cognitive liberty. More at www.alexgrey.com.
Allyson Grey was born in Baltimore and studied at the Museum School of Boston. Her watercolor and oil paintings are filled with a mystical unpronounceable alphabet and vivid spectral geometries of order and chaos. Grey's abstract works employ densely measured grids coalescing into crystalline mandalaic imagery or shattering into fields of lush impasto color. Thelabor-intensive and spiritual quality of her paintings relates them to tantric art, Jain cosmological diagrams, and the science of chaos dynamics. Her work has been exhibited at Stux Gallery in New York City and the Museum of Fine Arts in Boston. www.allysongrey.com.
Ralph Metzner (live from San Francisco via Skype)
Ralph Metzner, PhD, is author of many books, practicing psychotherapist and Professor Emeritus at the California Institute of Integral Studies including a book coauthored with Ram Dass, Birth of a Psychedelic Culture (Synergetic Press). Dr. Metzner has been involved in consciousness research for over fifty years, including psychedelics, yoga, meditation, and shamanism. He is co-founder and president of the Green Earth Foundation, a non-profit educational organization devoted to healing and harmonizing the relationship between humans and the Earth.
Daniel Pinchbeck
Daniel Pinchbeck is author of Breaking Open the Head and 2012: The Return of Quetzalcoatl. In May 2007, Pinchbeck launched Reality Sandwich. He is the executive producer of Postmodern Times, a series of web videos presented on the iClips Network, and co-founder of Evolver.net, an online social network. His life and work are featured in the documentary 2012: Time for Change, featuring interviews with Sting, David Lynch, Barbara Marx Hubbard, and others.
Allan Badiner
Allan Badiner is the editor of Zig Zag Zen: Buddhism and Psychedelics (Synergetic Press), as well as two other books of collected essays, Dharma Gaia: A Harvest in Buddhism and Ecology (Parallax Press, 1991) and Mindfulness in the Marketplace: Compassionate Responses to Consumerism (Parallax, 2002). Allan is a contributing editor of Tricycle, and serves on the board of directors of Rainforest Action Network, Threshold Foundation and Project CBD. He has been a student of Zen Master Thich Nhat Hanh for more than 25 years.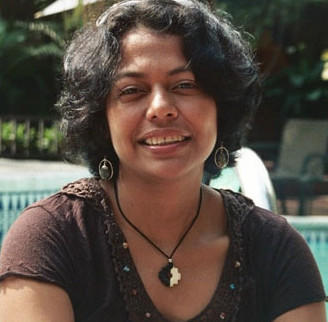 Esthela Calderon 
Estrela Calderon was born in Telica, Nicaragua in 1970. She is the author of Soledad, which won the 2001 Juegos Florales Centroamericanos Belice y Panamá competition, Amor y conciencia (2004) and Soplo de corriente vital (2010), a pioneering collection of ethnobotanical poems. Her historical novel 8 caras de una moneda (2008) is about a family in Nicaragua during the years that led to the Sandinista revolution in 1979. She is the co-author of Culture and Customs of Nicaragua (2008) published by Greenwood Press. She is currently an Adjunct Instructor of Creative Writing at St. Lawrence University in the Department of Modern Languages.
Musical Vibrations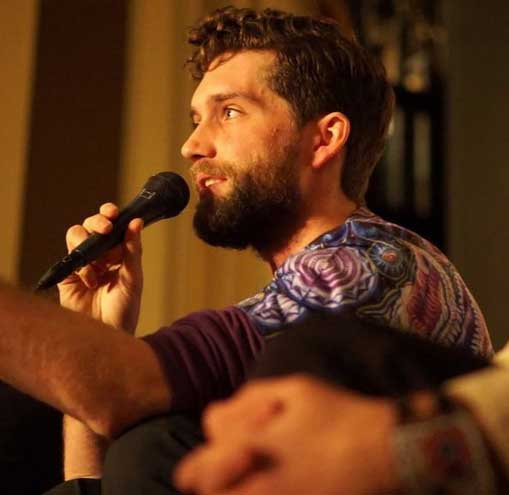 Michael Garfield
Michael Garfield writes music for the head and heart – intelligent, emotional performances that captivate attentive audiences and reward repeated listening.  Alternately tender and apocalyptic, simultaneously chill and energetic, his intensely technical yet vulnerable music reimagines folk and psychedelic rock alike, updating "solo artist with guitar" to suit an age of existential wonder, cybernetic systems, and emerging planetary consciousness. Michael's music has been featured in the award-winning PBS documentary series Arts in Context, as well as on numerous podcasts (including Expanding Mind and The Psychedelic Salon). Passionate about interdisciplinary collaboration, he frequently co-improvises with fire dancers, aerialists, live painters, and visual projectionists. Michael Garfield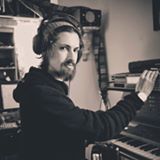 Skytree

Skytree is an ongoing music project founded by Evan Snyder. Its focus has been to integrate natural textures with experimental sound design, futurist aesthetics with old tradition, and transparent production with complex strata of layers and detail, evocative of a sonic biome or waveform terrarium. Labeled at times as "technorganic", "folktronica", or simply "sky bass", it seeks to converge to equal parts heart and mind, somewhere between the Earth and the Stars. Skytree

About the Venue

The Alchemists's Kitchen is a unique destination in the Bowery. Open daily as a botanical dispensary and a whole plant tonic bar that serves elixirs and gluten-free vegan food, it also serves as a gateway into a conscious lifestyle and community through wellness events and transformational workshops.

Tickets
$60.00 whole event
$45.00 Symposium only
$25.00 Salon only
Book in advance, space is limited!
Copies of the Ayahuasca Reader will be available for sale at the event, OR you can order your copy HERE.
Have questions about Understanding Ayahuasca: From Indigenous Origins To Neo-Shamanism -- New York City?
Contact Synergetic Press
When & Where

The Alchemist's Kitchen
21 East 1st Street
New York, NY 10003


Saturday, November 19, 2016 from 2:00 PM to 11:00 PM (EST)
Add to my calendar
Organizer
Publisher of Books with Ideas to Regenerate People & Planet