Understanding Assemblies, Bills of Material and Groups/Kits in QuickBooks

Thursday, April 26, 2018 from 11:00 AM to 12:30 PM (EDT)
Event Details
The Understanding Assemblies, Bills of Material and Groups/Kits in QuickBooks webinar is perfect if you...

Want a better understanding of how QuickBooks Premier and Enterprise handle assemblies and bills of material

Want to learn about defining and building assemblies

Want to see how bills of material function within QuickBooks

Need to see the differences in the Premier and Enterprise editions of QuickBooks when it comes to assemblies

Need to understand the limitations of tracking assemblies in QuickBooks and when add-ons may be needed

Want to understand how the groups/kits function of QuickBooks works
This QuickBooks Inventory webinar will help you...
Boost your comfort level with using QuickBooks to create, build and track assemblies and groups

Increase your confidence in working with QuickBooks

Develop a much better understanding of how the QuickBooks assembly, WIP and group tracking works, and why QuickBooks may or may not be the best solution for the inventory tracking needs of your business
What you will learn...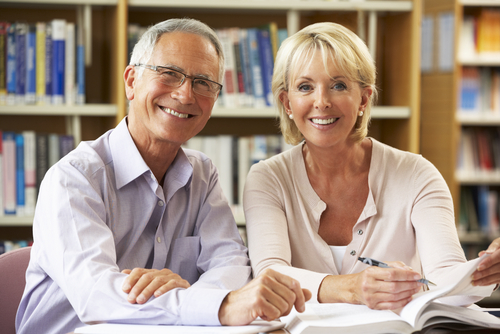 This event features a live demonstration of QuickBooks, including a review of the following:
How to create a group/kit item

How groups/kits work within QuickBooks

How assemblies differ from groups/kits

How to create an assembly

How to define a bill of material and how they work

How to include labor, overhead, and/or outside services in bills of material (and the potential pitfalls!)

What happens with sub-assemblies?

How to easily duplicate an assembly and swap out components

How the "where used" function works for items

Why pending builds can be an excellent tool

The impact on your inventory of the assembly process

Can QuickBooks handle the dis-assembly of an item?

And of course....all your questions too!
More benefits of attending...
You'll hear minimal "accountant-speak". I'll do my best to explain these QuickBooks features in easy-to-understand ways.



Share in a great deal of practical knowledge, insight, and experience with QuickBooks

. I have been working with QuickBooks and inventory since 1999. (see note above about Online and Mac versions of QuickBooks not being covered in this webinar), and have helped hundreds of clients with their inventory needs.

In fact, I was responsible for managing $4 million of inventory, as well as the accounting/CFO tasks for a $15 million business, so I know exactly what you are going through.


The ability to ask questions during the event. I will do my best to get them answered either during the event or afterwards.


A link of the webinar content will be sent to all attendees. You can review and study the webinar materials as much as you like for 6 months from the date of the event.
Even better...
You won't have to leave the office

- just tap into your web browser, get connected, and soak up the QuickBooks inventory knowledge you've been looking for. My expert insight will help build your confidence with QuickBooks!




Special notes for this webinar ---> Please review them carefully!

Understand that QuickBooks is often NOT the right solution for many manufacturing businesses, even though there is a "manufacturing edition". Add-ons may be needed in some businesses to support their requirements


This webinar is for those using the US versions of QuickBooks Premier or Enterprise. It does not cover QuickBooks Pro (does not have assembly functionality), Online or Mac versions


This webinar will NOT be showing any of the advanced inventory functions of QB Enterprise
such as: lot/serial tracking, multi-location tracking or bin tracking
There is no CPE credit offered for this webinar


Internet and phone connection (if you prefer to dial in and not use computer speakers) required to attend the webinar


All times shown are Eastern Time



Refunds only given for cancellations 24 hours or more in advance of the event.
As mentioned above, this webinar WILL be recorded, and a link sent out to all those who register for playback up to 6 months after the event.
Organizer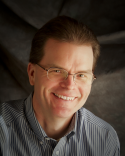 Scott has been helping businesses unlock the mysteries of QuickBooks, accounting, inventory, manufacturing/distribution and finance for over 35 years.
His easy-to-understand teaching style has helped hundreds of business owners, entrepreneurs, and bookkeepers gain clarity with QuickBooks, eliminate confusion, and be successful with their favorite software!
Some of Scott's credentials:
- Certified QuickBooks ProAdvisor
- Certified QuickBooks Enterprise ProAdvisor
- Certified in Integrated Resource Management (CIRM) from the American Production and Inventory Control Society (APICS)
- QuickBooks instructor in such venues as: Ohio Society of CPAs, Ohio Small Business Development Center, Lakeland Community College, Intuit Town Hall Meetings
- CPA
- Worked with QuickBooks software for 20+ years and in business finance and accounting for 35+ years.