Understanding and Responding to Human Trafficking - Training Hosted by YWCA...
Description
Join Runaway Girl, Inc. and Monterey County YWCA for an advanced course on responding to Human Trafficking. "Next Steps in Understanding and Responding to HT" will build on previous courses such as Human Trafficking 101, CSEC 101 and/or CSEC 102, which are recommended as prerequisites. No prior work or training in HT is required to benefit from this course. This course will include topics and discussions that address various forms and means of human trafficking. Participants will review and analyze case studies that illustrate the complexities of labor trafficking, domestic servitude and sex trafficking.
Participants will gain an understanding of both the external (environmental) and internal (personal) factors relating to human trafficking. In order to respond to the complex crime of Human Trafficking it is critical to understand the social, cultural, environmental and personal factors influencing the current trends of human trafficking. This course will go beyond understanding these trends by offering participants proven tools and promising practices to respond. Related fields of study will be reviewed in order to improve understanding and increase success in the field.
Responding to human trafficking requires a victim-centered approach. Victims and survivors of human trafficking will not only face environmental, social and cultural pressures, but will also struggle with personal challenges related to the trauma they have experienced. Participants will gain understanding of the following through the perspectives and experiences of survivors, and the experts that serve them: attachment disorders, complex trauma, trauma bonds, identity disturbance, mind control, manipulation, control tactics of traffickers, vicarious trauma, stages of change, and compassion fatigue.

All course material will be presented through the perspectives of survivors of human trafficking.

Case management and investigation best practices will be illustrated throughout the course.
Complex concepts will be highlighted in case studies and through firsthand accounts from survivors of human trafficking as experts.
This course will include case studies with facts from recent cases.
Experts from law enforcement, healthcare, social services and more will be expected to join for this full day of training, learning and networking to end human trafficking!
MEET YOUR FACILITATOR: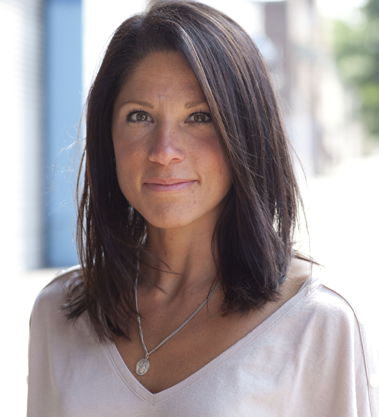 Carissa Phelps is passionate about doing business for good. She is the founder and CEO of Runaway Girl, Inc. (RG) a social purpose corporation that pairs companies, communities, and agencies with subject matter experts for impact trainings and meaningful consulting projects. The social purpose corporate structure allows RGI to partner with individuals who have transformed their lives to become subject matter experts across an array of fields and disciplines. Trainers and consultants have expertise in the following areas: human trafficking methods and trends, human trafficking legislation, mind control, intervention and prevention strategies, education, empowerment and victim/survivor access to services.
RG was built to assist communities working to improve responses to human trafficking. With freedom and self-determination for survivors of human trafficking are at the core of our work, RG quickly became an advisor in positive impact companies created by survivors of human trafficking. The business is now a platform for survivor led partner organizations and individuals working toward ending violence and oppression in their own communities. Revenues from RG have provided seed funding for innovative solutions, such as Ending The Game™, a psycho-educational intervention curriculum developed for survivors of sex trafficking who are looking for new ways to understand and define their experiences.
RG trainers and consultants, especially those who have survived the traumas of violence and oppression, are often called on to inform, transform and improve their communities. As a leader in the human trafficking movement Carissa is dedicated to the advancement and success of subject matter experts in this field.
Carissa holds a BA in mathematics summa cum laude from Fresno State, a Juris Doctorate from UCLA School of Law, and an MBA from UCLA Anderson. Carissa is a licensed attorney in the State of California.