| | |
| --- | --- |
| Understanding and Releasing Trauma: Body Mind Emotions & Spirit | |
Event Details
Gather within a safe heart-filled space for an experiential day of learning new tools for understanding, release, and healing trauma. In this powerful series of five Day-Long Workshops, 'Understanding and Releasing Trauma', Master Embodied Relationship Coach, Tahil Gesyuk will compassionately guide you in embodied understanding and psycho-somatic exercises.
You will...
 

Dive deep into to the types/phases of trauma

 

Learn how to release trauma

 

How to effectively and clearly express your
      emotions with passion, grace, and understanding
 

Understand and clear coping mechanisms

 

Relax nervous system with yoga/touch/sound for clearing out toxic emotions

of

trauma
The upcoming training on 2/8, will focus on How to understand, recall, and complete the story of a trauma experience. Valuable tools and practice for personal and professional growth!
This is the workshop #5 of our 5 part series. It's a important learning on it's own. The entire series will be offered again later this year for further learning.
Day Long Workshop Cost: $120
************************************
Save the dates. Register early. Limited space.
When: Sunday 2/8 @10am-6pm  Where: Intimacy Forum Studio, Berkeley CA
Register now! (address given after registration)  
Contact: Viviana, 510-910-3482/ viviana@intiamcyforumtraining.com
Workshop Cost: $120
 Looking forward to seeing you there!
*********************************************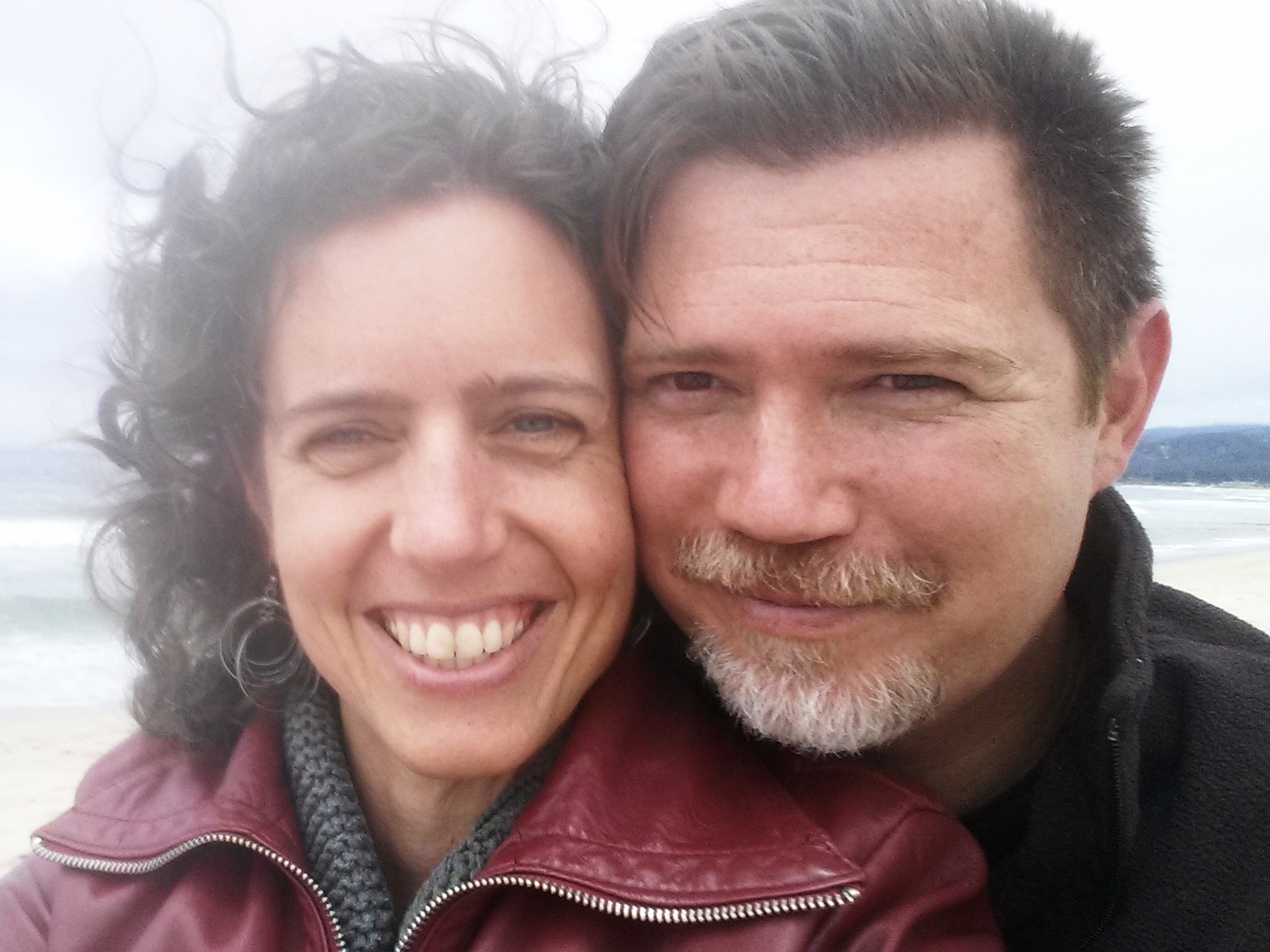 In love and connection,
Tahil Gesyuk and Viviana Lahrs
You facilitators bios:
Tahil Bio: Tahil Gesyuk grew up bicultural, moving from Ukraine to New Jersey at the age of eight which sparked his interest of human diversity and understanding. With an early desire to understand the human body, Tahil enrolled in massage school at the age of 14 and by the age of 19 he opened his own thriving yoga studio. His deepening curiosity and study of understanding the human body and human nature led him to helping people's well-being through yoga, massage, health, and life coaching. He found the common thread of people's concerns was relationships. Over the years he has synthesized core concepts from both ancient traditions and modern research, helping people create and maintain healthy, intimate relationships. He is truly moved by the potential of the human heart to love, care, and nurture the heart of others. He has worked with thousands of people and has seen couple's in despair find and reclaim their friend and passionate lover. He has witnessed longing and loneliness turn into rich community of friends and intimate partnerships that thrive. He loves orchestrating support of nurturing community and effective teams to meet your objectives and maintain the care you need to get there. He loves what he does and cares in every sense of the word. In 2010 Tahil founded the Intimacy Forum with his life partner Viviana Lahrs, giving workshops and trainings in the SF Bay Area. Tahil is a master in helping people transform their breakdowns to breakthroughs in relationship. His specialties are in the art of dating, couples Intervention, and reclaiming power, love and grace in community
Viviana Bio: Viviana Lahrs, weaves in her eclectic background and experience as an architectural designer, entrepreneur, massage therapist, Yoga Teacher, embodied relationship coach, and mom. The common thread she draws upon is the wisdom learned from riding the waves of life's transitions. She expertly guides singles, couples and groups in confidently navigating the ups and downs of relationships and transformation. Viviana is your nurturing support to taking the leap into your highest potential.
o   History of the Intimacy Forum
At the Intimacy Forum, when we say "intimacy" we mean "heart-intimacy." In western society today there is often a collapse of intimacy and sex. One of our missions is to redefine "intimacy", to include touch, nurture, affection, connection and other expressions of the heart as intimacy.
As founders and facilitators of the Intimacy Forum, Tahil Gesyuk and Viviana Lahrs
are dedicated to teaching you the language of creating extraordinary
relationships that impact the world in a loving and effective way.  

In 2010 Tahil and Viviana founded the Intimacy Forum in the adoration and joy of their relationship and desire for others to have healthy and amazing relationships. They cherished the love, simplicity, and authenticity they had with each other and founded the company on the power of the shared values of the relationship itself. They begun with offering "Human Connection Circles" as an event for people to gather, learn and connect around relating with other humans in a deeper, more authentic, nurturing way. The Intimacy Forum offered a safe place to learn, practice and receive nurturing and healthy connection and relating with community.
Have questions about Understanding and Releasing Trauma: Body Mind Emotions & Spirit?
Contact Heart Source
When & Where

Intimacy Forum Studio
1728 Curtis Street
Unit F
Berkeley, CA 94702


Organizer
Do something today that your future self will thank you for.
Personal growth workshops, circles, and classes.
Visit our webpage for more info...