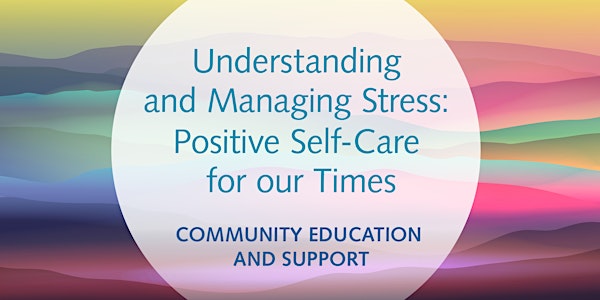 Understanding and Managing Stress: Positive Self-Care for our Times
Join us for this special community webinar. Learn techniques to manage stress and enhance your health and well-being.
About this event
Thursday, February 24, 2022
12:00 Noon – 1:30 PM
Webinar
Register Now for this Free Zoom Event
For more information, email mhsa@ventura.org.
To see resources for mental wellness before the event, visit www.WellnessEveryDay.org.