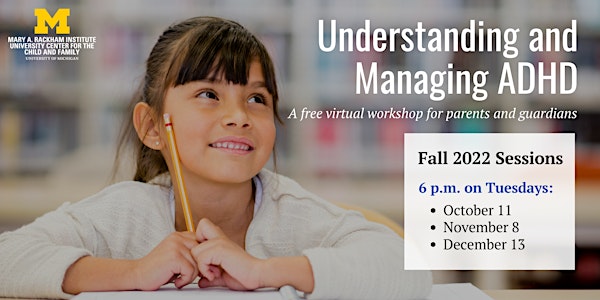 Understanding and Managing ADHD - Free Parent and Guardian Workshop
An event for parents or guardians of children who have been diagnosed with or who are suspected of having ADHD.
About this event
Parents and guardians can expect to learn:
What causes ADHD.
What ADHD looks like in children.
How to support children with ADHD at home, school, and with friends.
Fall 2022 Workshop Dates
6 p.m. on Tuesdays:
October 11
November 8
December 13
The free, virtual workshop includes interactive components and a Question-and-Answer session at the end. To best tailor the content, we ask that you submit your questions in advance when registering.