Description
Understanding and Effectively Engaging Caregivers
Sponsored by the Albany Guardian Society and AARP


Featuring an interactive Caregiver Simulation experience on Monday October 2 from 1:00 pm - 4:00 pm.
"Understanding & Effectively Engaging Caregivers"

Day One - Interactive Caregiver Simulation
What better way to understand caregivers, than to spend a few hours in their shoes. This active simulation allows participants to experience a fraction of the challenges caregivers face, day in and day out. Each participant will be assigned a role, and will have tasks, dilemmas and opportunities to navigate throughout the afternoon. We believe that this experience can develop empathy for caregivers, care receivers and agencies who are involved along the way. We invite you to join us in this simulation as a way of better understanding caregivers, so that we may then effectively engage them. Below are just a few of the reviews from participants at the Caregiving Simulation:
"Thanks for providing such a thoughtful and impactful experience...!"
About the debrief "this was the most important component, as it provided the context for understanding
the experience and processing. Hearing from each group, and having them read the situation was so helpful. I think it also engaged the students on a deeper level"
"It was a great opportunity for the students, but I think as professionals we also learned a few new things!"
"I want to thank you all for the wonderful simulation program that you ran today. I agree that the students learned a great deal. Much thanks to all the wonderful volunteers!"
"It was fun and it was significant. Perhaps my favorite bit was in hearing that one of our doctors realized that they themselves do not pay enough attention to what might be going on with caregivers.."
Monday Evening - Reception for NYSCRC REST Trainers

Day Two - Conference packed with spectacular speakers and topics!

Here are a few of the highlights:

MORNING KEYNOTE
Melanie Funchess -This keynote speaker will make you think and feel! She is the Director of Community Engagement at the Mental Health Association and is a founding member of the Coalition for the Beloved Community.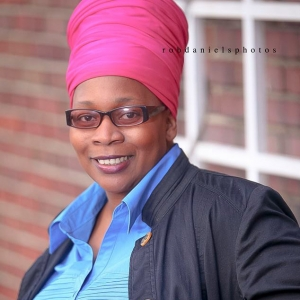 Ms. Melanie Funchess is currently employed by the Mental Health Association where she serves as the Director of Community Engagement. She is also involved in several community based coalitions and organizations such as the African American Leadership Development Program, African American Health Coalition, Black Women's Leadership Forum, Greater Rochester Parent Leadership Training Institute, the Mental Health Promotion Task Force, and the Neighborhood Consortium for Youth Justice. She is a founding member of the Coalition for the Beloved Community. The Coalition's mission is to serve as a "countywide movement to build a culture of peace; grounded in dignity and fed by hope".
AFTERNOON KEYNOTE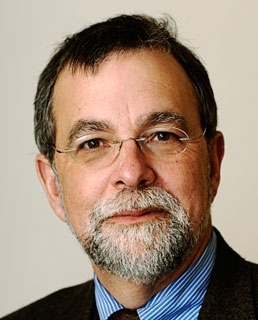 Professor Force, a gerontologist, has worked in the field of aging and disabilities for over 30 years as an administrator, clinician and educator. Dr. Force is a professor of psychology and the director of the Center on Aging and Policy at Mount Saint Mary College. Professor has authored and collaborated on books, articles, chapters, monographs and technical reports that address topics of aging policy, development of aging coalitions with AAA's, life long disabilities, community based programs for individuals with specialized needs, adult day services, Alzheimer's disease, family caregiving and end-of-life care.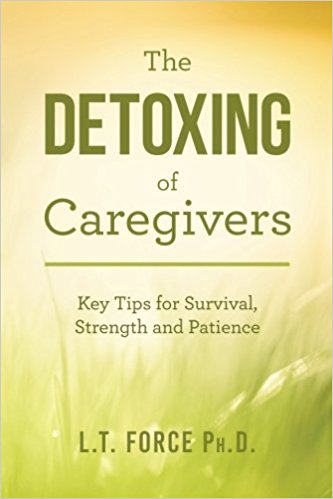 REST (Respite Education and Support Tools) and the impact of training volunteers. Lois Schaffer from REST will share the data and progress happening across the nation, and Doris Green will share the movement happening across NYS.



Marian Hamilton and Jill Gottlieb - from the Ken Hamilton Caregiver Center in Westchester, ...New York. "Our Center offers a friendly and tranquil atmosphere where caregivers can come for respite or meet with a social worker or caregiver coach for individual support."

Opened in November 2007, the Caregivers Center was the first 'in-hospital' facility of its kind in the entire New York Metropolitan area.
The Ken Hamilton Caregivers Center was named in memory of a community member who was cared for by his wife, Marian, both at home and in many hospitals, during his battle with lung cancer. Marian cared for her husband for two stressful years, while at the same time juggling her role as a mother to two teenage daughters. After Ken's death in 2004, Marian was inspired by her experience, realizing that hospitals are often not equipped to help the caregivers in a meaningful way. With a vision to support family caregivers, Marian approached Northern Westchester Hospital, because this vision of a Caregivers Center dovetailed with NWH's participation and belief in the Planetree model of patient-focused, family-centered care.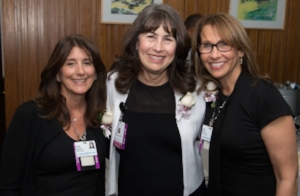 Robin Miller and Bill Przylucki from NYS Council on Children and Families will present on the robust Multi Systems Navigator. The MSNavigator provides easy access to helpful health, education, human service and disability information on one user-friendly website. It is built for youth, parents, family members and caregivers that rely on support from multiple child and family serving systems.
Before, and throughout, the conference you will be able to visit a variety of vendor tables with local and statewide resources. If you are interested in participating as a sponsoring vendor, please contact Sharon Cackett at scackett@lifespan-roch.org for more details.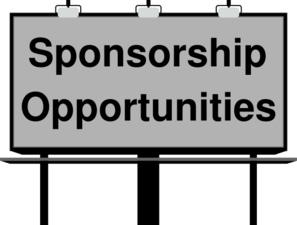 The New York State Caregiving and Respite Coalition (NYSCRC) is a partnership of dedicated organizations and individuals committed to supporting the millions of informal caregivers throughout the state. The coalition and its members are passionate about helping connect caregivers with the information, training and support services critical to successfully caring for a loved one at home. NYSCRC members are committed to addressing the current and future needs of those engaged in family caregiving across the lifespan.
NYSCRC is committed to helping caregivers of all types across the age and disability spectrum. By supporting important initiatives like the volunteer respite program while sharing best practices from across New York, NYSCRC will take an active role in improving the lives of informal caregivers throughout their community, and the over four million family caregivers across the state.
FAQs
Are Continuing Education Credits available for Social Workers?
We are pleased to let you know that Continuing Education Units are available for attendees of this conference for social workers. Please email the conference coordinator for more information.
(3) CEU's for Caregiver Simulation October 2
(5.5) CEU's for Conference October 3
Lifespan of Greater Rochester SW CPE is recognized by the New York State Education Department's State Board for Social Work as an approved provider of continuing education for licensed social workers #0089.



I am interested in attending both days. What is available for reduced rate accomodations?
Overnight accomodations and dinner are not included in the registration fee. The Desmond has a special rate for attendees of the conference for the evening of Monday October 2. Contact the Desmond directly for reservations and details.
Where can I contact the organizer with any questions?
Contact Doris Green at Lifespan of Greater Rochester
dgreen@lifespan-roch.org
585-287-6393
Who should attend?
This conference is appropriate for all levels of caregiving support professionals including case managers, health professionals, faith community leaders and members of volunteer organizations.
We believe that changing the face of respite will be most powerful from a grass roots effort by each community. Because of this belief, we would like to support attendance, if attendance is prohibited due soley to monetary restrictions. Contact Doris Green directly for more details. Scholarships based on availability.