Understanding Allyship:Community Building & Cultural Competency for SI
Description
Understanding Allyship: Community Building & Cultural Competency for Staten Islanders
Join Move Forward Staten Island for an intimate workshop designed for leaders, activists and advocates on Staten Island. With many folks engaging in activism for the first time following the November elections, this workshop will help us ensure we're using a common language and supporting each other to most effectively advocate and affect positive change for all of our diverse Staten Island communities. The workshop will provide participants with a foundation for learning diversity, cultural competency and critical thinking skills in order to support their own development and to be good allies to the diverse communities they advocate for and serve. The workshop will address issues of race, class, gender, sexual orientation, privilege and social justice and is appropriate for all advocates and activists regardless of experience level. The workshop will help participants move past good intentions when working with, serving, collaborating with or simply interacting with folks from divergent or diverse communities. We will discuss the difference between equality and equity, helping and serving and cooperation without comprehension.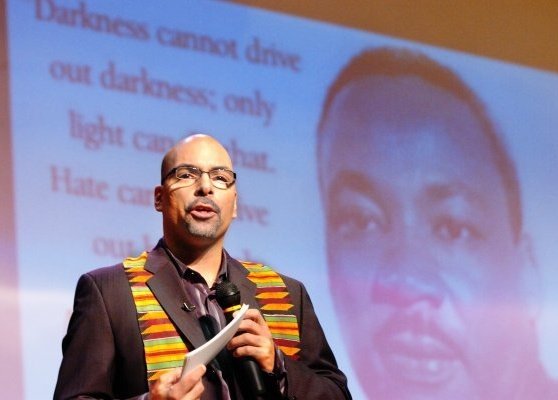 The workshop will be lead by an experienced facilitator, Robert King Kee. Kee has facilitated Cultural Competency, Team Building, Leadership Development and Conflict Resolution workshops for organizations large and small across the globe for two decades. Kee currently serves as an Adjunct Professor and the Coordinator of Student Leadership Development for the College of Staten Island where he teach classes on a host of leadership competencies, from Mindful Leadership Development, Conflict Resolution, Community Building, Ethics & Values, Cultural Competency, Diversity/Cross Cultural Competence and Communication Skills.
Register today! The workshop will be limited to the first 40 registrants.
The workshop will be provided based on a sliding scale: $5 for general admission and $15 for those who have a little more means and are able to help Move Forward cover the costs of providing this training. No one will be turned away for an inability to pay. If cost is prohibitive to you, please contact us at info@moveforward.nyc and ask about scholarship opportunities for the Allyship Workshop.