Understanding Agile Certifications (& Training): CSM, CSPO, PSM, CEC, CSP..
Event Information
Location
Teleconference details will be sent out.
Refund Policy
Refunds up to 1 day before event
Description
This 60 minutes can save you thousands of dollars!
If you're a business leader, a decision maker, recruiter, an HR professional, executive or individual who is trying to navigate what the certifications means for you and your organization as you move toward Agile, you'll find this webinar valuable in your decision making.
Today, companies are moving to Agile at a pretty quick clip. With a shift in the workforce and the entrance of a new generation of workers, Agile is a key organizational practice to attract and retain your newest workers, the millennials.
With all of the organizations, certifications and training groups it can be hard to know where to start, who to go to and what to expect. There can be a significant investment in training, certification and coaching. You might be asking; "what's right for me and my organization?".
Along with that, here are a few other questions you might be asking...
My Dev team is hiring a Scrum Master, what is that?

Its so hard to find a Product Owner, what certifications matter?

Should I send my whole team to certification training?

Should I bring a trainer in house?

What can I expect after training/certification?

What do the certifications mean to me and my employees?

What are the differences between certifications?

What are my 1st steps, as an organization, to move to Agile?

I'm a project manager, which Agile certification should I get?
As a leader and decision maker, your role is making sense of all of this so you can procure the right resources to support your organizational initiatives. How do you do this with so many confusing titles, letters & meanings? Is it all alphabet soup? All of it may matter ...or none of it. You need to know what's right for you and your team.
I invite you to attend my seminar to demystify the certifications and get started!
Attend my seminar to get the foundation details and insights you'll need to make sense of all of it and so you can make a more informed decision!
When:
12/08/2017.
This event will be monthly. Contact me for future dates: alicia@operational-innovations.com or reach out on LinkedIN (https://www.linkedin.com/in/aliciarmclain/)
What:
1 hour teleconference. A brief tour and explanation of the governing bodies, certifications, options and along tips & references.
Who should attend:
Business leaders considering Agile

IT & Development Decision Makers

Human Resource Professionals

Recruiters

Individuals considering certification
Limit:
20 seats per month so sign up right away!
Once you RSVP and secure your spot, you will recieve the call in details for 12/08/2017 at 10:30am
THIS IS A TELE-CONFERENCE, so plan to take notes and be in front of a computer to follow the links and references.
Your Presenter: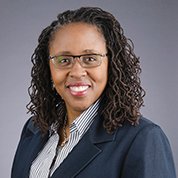 Alicia is an Agile Transformer with over 20 years of experience in the technology industry. She coaches, trains and transforms mid-size to large companies domestically & internationally. She has led both program management and software development organizations using Agile practices and has had over 10 years in the Agile community as a hands on transformation leader, trainer and coach.
Alicia is passionate about using Agile practices to build high performing teams and psychologically safe work spaces!
Date and Time
Location
Teleconference details will be sent out.
Refund Policy
Refunds up to 1 day before event