Understanding Acidified Foods - Better Process Control School Training
Event Information
Refund Policy
Contact the organizer to request a refund.
Eventbrite's fee is nonrefundable.
About this Event
Interested in canning salsa, pickles, and other acidified foods for sale in Maryland? SMADC and instructor Dr. Y. Martin Lo are offering a 'virtual' Better Process School Class in the fall of 2020 for interested producers and small food processors.
You must successfully complete an approved FDA Better Process Control School Class (BPCS) for Acidified Foods before engaging in the commercial production of acidified foods; this is a requirement of both the Food and Drug Administration (FDA) and the Maryland Department of Health (MDH).
The "Understanding Acidified Foods" workshop is designed to teach the basics of food safety requirements and regulation in the manufacture of acidified foods in Maryland. This course satisfies the FDA Better Process Control School Acidified Foods requirement.
Whether you have a business that you wish to expand, or you are just in the planning stage, the Acidified Foods Workshop will be helpful for you.
Registration Fee: $160 per person. Fee includes materials.
Tentative Class Agenda:
o 8:45-9:00 Technology Set-up and Check-in
o 9:00-9:20 Welcome; Overview of Acidified Foods
o 9:20-10:15 Microbiology of Thermally Processed Foods
o 10:15-10:25 Break
o 10:25-10:50 Prerequisites for Food Processing (water source and sanitation)
o 10:50-11:40 Principles of Acidified Foods
o 11:40-12:00 Exam #1
o 12:00-12:30 Lunch; Discussion
o 12:30-1:10 pH Control and Measurement
o 1:10-2:00 Registration and Filing with FDA
o 2:00-2:30 Principles of Thermal Processing
o 2:30-2:40 Break
o 2:40-3:20 Principles of Thermal Processing (cont.)
o 3:20-4:00 Food Container Handling; Closure of Glass Containers
o 4:00-4:20 Records and Record Keeping
o 4:20-4:40 Exam #2
o 4:40-5:00 Q&A and Summary
The 'virtual' class will be conducted through Microsoft Teams. Instructions will be emailed to participants.
WHAT ARE ACIDIFIED FOODS?
FDA CFR 114 - "Acidified foods means low-acid foods to which acid(s) or acid food(s) are added; these foods include, but are not limited to, beans, cucumbers, cabbage, artichokes, cauliflower, puddings, peppers, tropical fruits, and fish, singly or in any combination. They have a water activity (aw) greater than 0.85 and have a finished equilibrium pH of 4.6 or below. These foods may be called, or may purport to be, ''pickles'' or ''pickled.'' Carbonated beverages, jams, jellies, preserves, acid foods (including such foods as standardized and nonstandardized food dressings and condiment sauces) that contain small amounts of low-acid food(s) and have a resultant finished equilibrium pH that does not significantly differ from that of the predominant acid or acid food, and foods that are stored, distributed, and retailed under refrigeration are excluded from the coverage of this part."
About Our Instructor, Dr. Martin Lo, Founder & CEO
Dr. Y. Martin Lo, CEO & President of Biointellipro, decided to step away from his 20 years as a faculty at the University of Maryland in 2014 to focus on helping developing countries. He has organized interdisciplinary teams to tackle food safety and ecological issues in different countries, and was invited to speak on "Healthy Cities" at the United Nations headquarters in NYC during December 2017. A food bioprocess engineer by training at the Ohio State University, Dr. Lo's expertise ranges from intervention for microbial control to recovery of renewable ingredients and assessment of nano-safety. Dr. Lo received the Outstanding Food Safety Research Award from UN Human Health Organization in 2017, and the Presidential Volunteer Service Silver Medals from Presidents Obama and Trump in 2015 and 2016, respectively. He is a Fellow of the World Food Preservation Center, a FDA-recognized Process Authority, the Ambassador of the International Union of Food Science and Technology, and the founding Editor-in-Chief for Food Science & Nutrition.
SMADC ACIDIFIED FOODS SCHOLARSHIP
SMADC has provided scholarships (subject to the availability of funds) to assist producers with the cost of training at an approved FDA Better Process Control School Class (BPCS) hosted in Maryland. The SMADC scholarship award is integral to SMADC's ongoing Acidified Foods initiative to enable increased opportunity for farms to profit through the manufacture of value-added farm products.
To be eligible for the scholarship, applicants must be farmers/producers resident and farming in one of the five counties of Southern Maryland (Anne Arundel, Calvert, Charles, St. Mary's and Prince George's counties).
For scholarship information, please contact Susan McQuilkin at: 240-528-8850, Ex. 327
LEARN MORE
You can learn more about the entire licensing process with SMADC's 'Step by Step Guide'. It contains everything you need to get started, complete with sample forms and important contact information to help you along the way to becoming a licensed on-farm processor of acidified foods.
https://smadc.com/farmer-resources/tutorials/acidified-foods/
Questions about registration? Contact Susan McQuilkin at 240-528-8850 or by email: smcquilkin@smadc.com.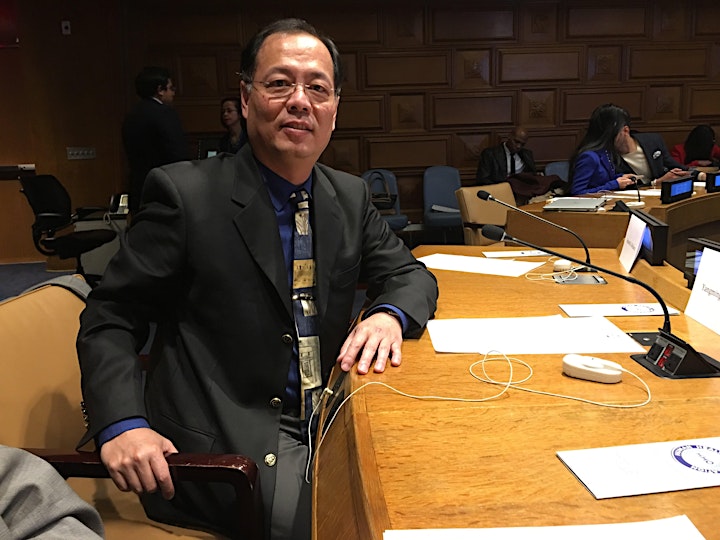 Date and Time
Location
Refund Policy
Contact the organizer to request a refund.
Eventbrite's fee is nonrefundable.