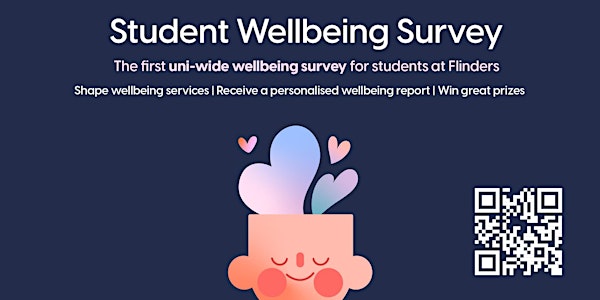 Understand Your Wellbeing Survey Results
Learn what insights into your wellbeing you can gain from the Flinders Student Wellbeing Survey
About this event
From the 5th to 23rd September, Flinders is running its first ever university-wide Student Wellbeing Survey. It is just one part of the whole of University Wellbeing Strategic Plan.
Students who complete the survey will have the option to receive an individualised report on their mental health and wellbeing. Whilst this report is quite detailed and includes recommendations for action, we are mindful that students often appreciate some guidance in interpreting their report.
That is the purpose of this session. Staff and students from Flinders who work and study in the wellbeing space will talk about the survey, what it measures, how to interpret your results, what kinds of actions build mental health and wellbeing, and where to go to receive further support.
It is a chance for you to do a deep dive on your survey results and start building a personalised plan for your mental health and wellbeing.