UNDERSCORED: Musto Cello & Piano Sonata
The Graduate Center presents Music from Copland House, UNDERSCORED: Musto Cello & Piano Sonata
About this Event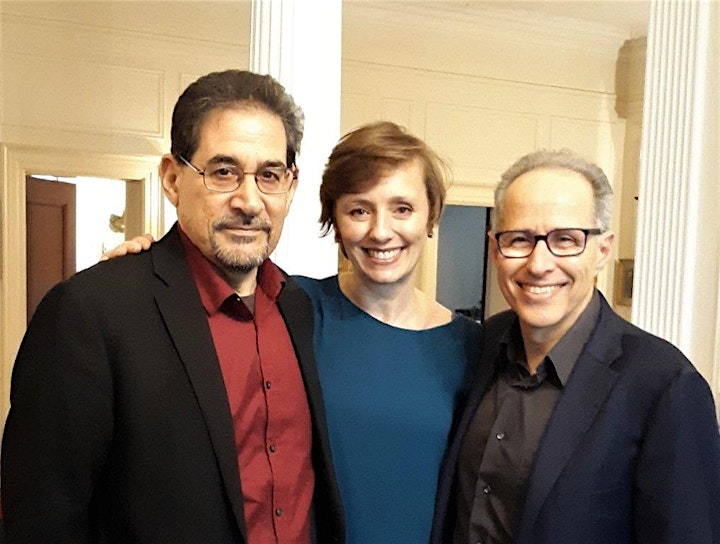 "Musto's music overflows with dancing energy, nifty melodic turns, and ... wistful lyricisms that erupt at unpredictable intervals into playful outbursts of balletic merriment."
American Record Guide
"Music from Copland House is all exuberance and bright sunshine."
The New York Times
In his scintillating new Sonata for Cello and Piano, Graduate Center professor and Emmy Award-winning composer John Musto (left, in photo above) seamlessly brings together the erudition of a contrapuntal musical master, the brilliance and "groove" of a jazz instrumentalist, and the rhythmic ebullience of a Brazilian dancer. This dazzling tour-de-force features two fearsomely virtuosic instrumental parts in uncommonly close collaboration: the cello and piano constantly engage and interact, whether within the intellectual rigors of a spiky, Bachian musical conversation; the languors of a serene, introspective ballad; or the acrobatics of complex Latin dance steps. Don't miss this Virtual Premiere of a remarkable new work that will surely become a major addition to the cello-and-piano repertory. And hear the composer introduce the piece before the performance, then join him in a live Q&A afterwards.
Featured Music from Copland House artists: Principal Cellist Alexis Pia Gerlach and Founding Pianist Michael Boriskin – performing from the studio in Aaron Copland's National Historic Landmark home in Westchester County!
Register on this page to receive Zoom invitation details and reminders via email the week leading up to the event. If you have already registered and you are logged into Eventbrite, you can open the Zoom webinar at the event time using the "Access the event" button to the right.
Save the dates for other virtual programs:
Monday, January 25, 2021: 1-2 PM
Monday, March 22, 2021: 1-2 PM
Monday, April 26, 2021: 1-2 PM
Monday, May 24, 2021: 1-2 PM