New York Adventure Club | www.AdventureClub.com
About this event
It's right there under your feet, you probably ride it every day, but how much do you really know about New York City's subway system? It's time to explore one of the oldest and largest public transit systems in the world, from the comfort of your living room.
Join New York Adventure Club as we explore the history of the New York City subway system — opened in 1904 with a single line serving 28 stations, the City of New York's subway system has since grown to encompass 472 stations and over 245 miles of tracks, serving nearly 6 million riders per day.
Led by transit expert and licensed tour guide Gary Dennis, our subterranean exploration from Brooklyn Bridge — City Hall station to Grand Central Terminal will include:
An overview of New York public transportation back in the 1800s, and why The Great Blizzard of 1888 was the catalyst for a subway system
The history and inside story of the creation of the original 1904 subway line, and how it grew into the most extensive transportation system in the world
A closer look at the art, architecture, and secrets hiding in plain sight of stations including Brooklyn Bridge - City Hall, Astor Place, and Times Square
A glimpse of Old City Hall Station from the 6 train, the crown jewel of the subway system, which closed in 1945
Our experience will conclude in the Grand Central Terminal food concourse, which has food and drinks available for purchase!
Check out pictures from one of our last Underground Manhattan tours!
See you there!
*Since our tour starts outside, a MetroCard swipe will be needed to enter the subway system
**Please bring water, snacks, and comfortable shoes as we'll be on our feet for most of the tour
***The MTA requires a facial mask at all times once you enter the system
***This tour does not access the Old City Hall Station platform or any restricted areas
****This tour concludes at Grand Central Terminal
About Gary Dennis
"I am a native New Yorker, NY subway aficionado, and product of an insanely competitive family of "know it alls". My parents, younger brothers, and I all love New York City history, and to get some parental attention I had to be historically correct and entertaining at the same time.
"I love this city and all its peculiarities, and I love sharing it with newcomers, returning visitors or native New Yorkers— I'll tell you these and other fascinating things you never knew about this amazing place I call home because 'there are 8 million stories in the naked city' and I will share with you as many as possible."
Disclaimer
Event takes place rain or shine.
By attending a New York Adventure Club experience, you accept our terms of service.
Categories: In-Person, Neighborhood Tours
Organizer of Underground Manhattan: Exploring the History of the NYC Subway System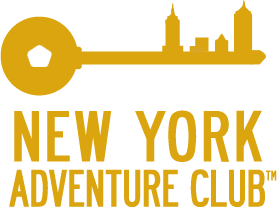 NEW YORK ADVENTURE CLUB
Unlock Your City
We give you insider access to the city's best-kept secrets. But we're so much more than a tour company.
WHO WE ARE

We are a community-driven club that curates the most unique experiences in town, with a focus on history and storytelling. We show you a city you never knew existed, and offer a community you can't live without.
You won't find our special-access tours and exclusive events anywhere else. Think after-hours tours of New York City's most celebrated spaces, themed parties in unexpected locations, and weekend excursions to incredible destinations. All of our events end with social hangouts so you can meet people who love exploring as much as you do.
THE 'CLUB' IN NEW YORK ADVENTURE CLUB

Our current community is more than 23,000 members strong and includes everyone from recent NYC transplants to lifelong residents. Whatever borough you're from (or city or country, for that matter), we'll make it easy for you to take full advantage of the unique places and great people this city has to offer.  
WHERE WE GO
To ensure a one-of-a-kind experience each and every time, we handpick events and outings specifically for the New York Adventure Club community. Recent events include:
* An after-hours tour of New York City Hall
* Special access into some of New York's most coveted private social clubs, including the Explorers Club and National Arts Club
* Petting baby kangaroos, holding sloths, and feeding leopards at Staten Island Zoo

* An NYPD Precinct tour, including a meet-and-greet with detectives and Emergency Service Unit crew members
* A tour of the Polish Consulate led by the Consul General and Vice Consul General of Poland

* A special-access tour of Brookhaven National Laboratory and its Relativistic Heavy Ion Collider (RHIC)
* A Halloween party in a historic gothic crypt, complete with a five-piece brass band
Subscribe with our newsletter to get the inside scoop on the city's most interesting events: http://eepurl.com/1cnVH
Unlock Your City with New York Adventure Club