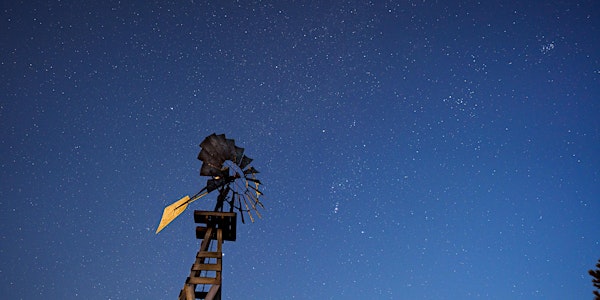 Under the Stars: Sandhills and Small Towns Photo Adventure
Engage with a community of photographers in an overnight adventure brimming with fellowship, learning, and unique photo opportunities.
When and where
Location
Bootleg Brewery 45145 829th Rd Taylor, NE 68879
Refund Policy
Contact the organizer to request a refund.
Eventbrite's fee is nonrefundable.
About this event
The Sandhills of Nebraska are celebrated as one of the most beautiful places on Earth.
The area includes waterways, gentle rolling hills, magnificent open skies, and one of the most intricate ecosystems in the United States.
Let's find out, together, what makes this part of Nebraska so incredibly special.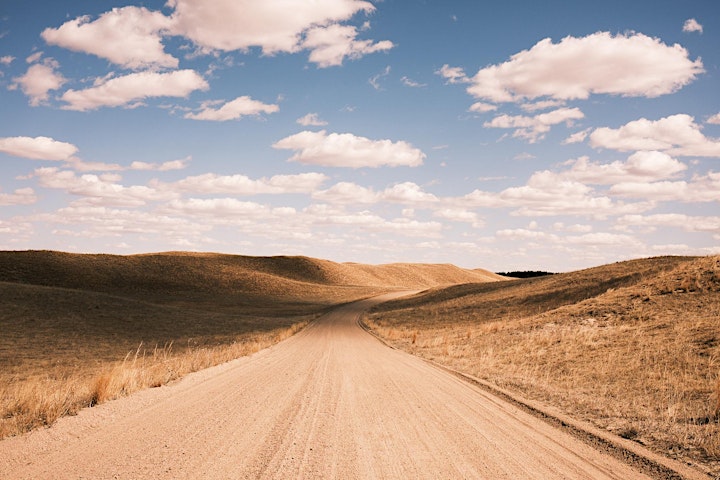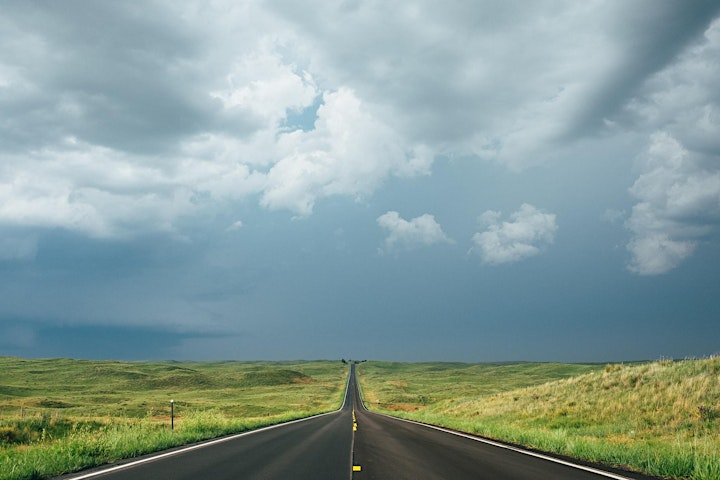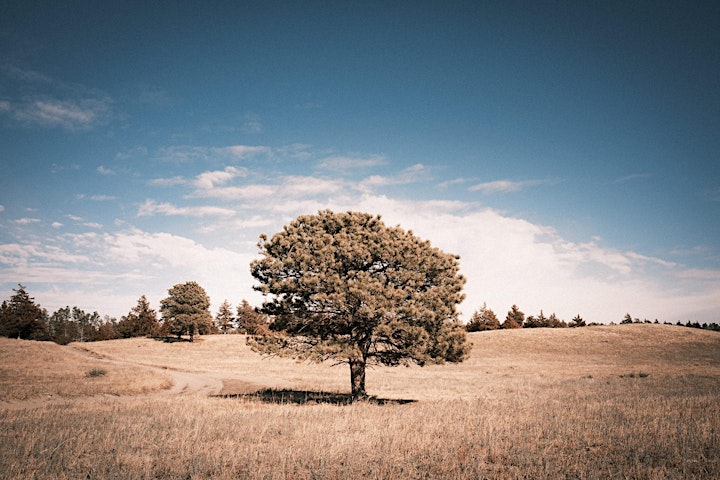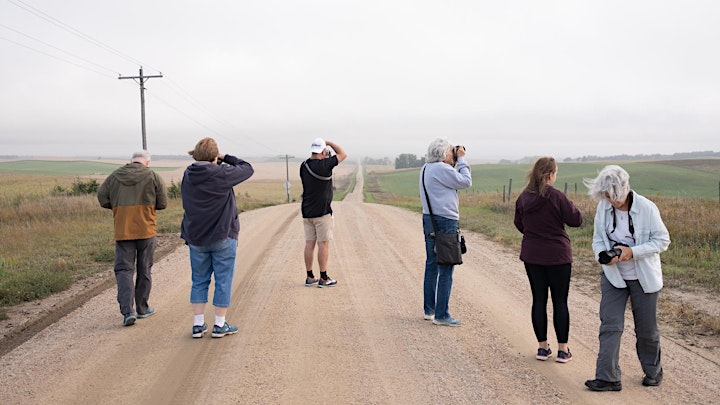 Spend a full day and night of fellowship and fun with a community of photographers and adventurers as we explore the land around Taylor, Nebraska.
Expand your photography portfolios with images of small-town Americana, wildlife, the Calamus Reservoir, and the night's starry sky under the gentle hills of the Sandhills.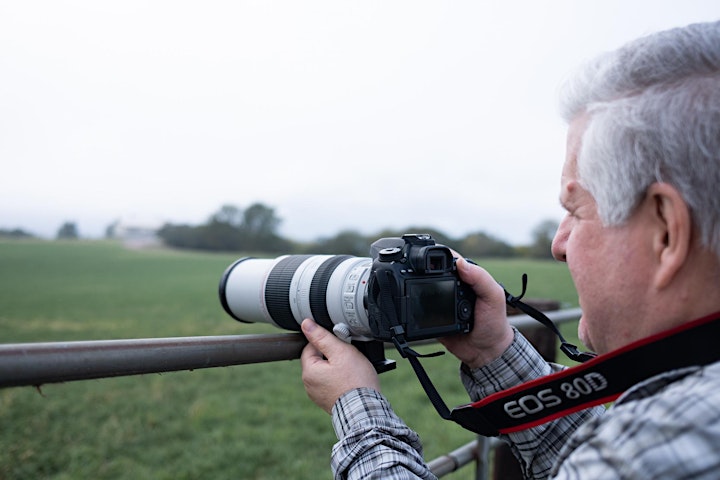 Whether you are a new photographer who barely knows how to use your camera, or experienced and seasoned with all things photographic, this photo adventure has plenty to offer photographers of all skill levels.
Your hosts, photographers and teachers Jeremy Stone and Jerred Zegelis have over 45 years of combined photography experience. We are dedicated to working with you, whatever your skill level, to provide you with unique opportunities to capture stunning perspectives of the midwest for you to print, share, and add to your portfolio.
Adventure Itinerary Day One: Saturday, Oct. 22
Jeremy and Jerred will welcome you at 2 p.m. at Bootleg Brewery, which is located about ten minutes outside of Taylor, Nebraska.
We will meet in the conference room for a fun meet-and-greet of the participants. During this time we will introduce ourselves, our goals for the photo adventure, and conduct a question-and-answer discussion about photography questions you might have.
We will then spend time together photographing the area around Bootleg Brewery. This includes an old tractor, a pond, several paths, an old windmill, and more. The goal is to find unique and interesting scenes and details to expand our photographic portfolio.
DINNER: We will reconvene as a group for dinner in the conference room (nachos and sides), where we will get ready for our night photography adventure. We will plan for the sunset at 7:10 p.m.
From there, we will find a location (windmill, Sandhills road or abandoned tractor) to do some amazing starry night photography together as a group. If you've never done this, you'll get professional assistance from Jeremy and Jerred in taking spectacular night photographs.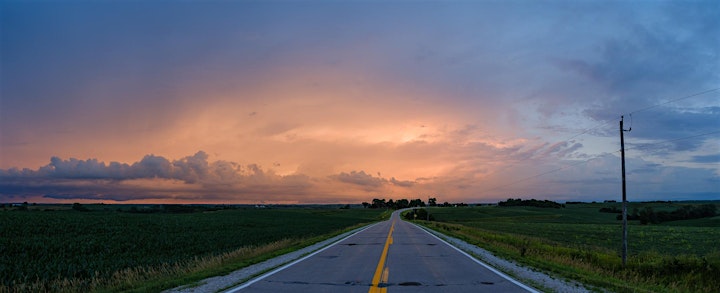 Adventure Itinerary Day Two: Sunday, Oct. 23
Sunrise: 7:15 a.m.
We will meet outside during twilight to photograph the sunrise, finding locations to make dramatic images. There are multiple stunning views of the Sandhills around our location.
From there we will travel to Taylor, Nebraska itself to photograph the unique art and buildings in the small city in the Sandhills.
The rest of the day is your time to spend taking photographs, exploring the area, and returning home. This is a fantastic opportunity to create more photographs, and taking a longer off-the-beaten path road home will allow you to enrich your experience by stopping and photographing what you see along the way.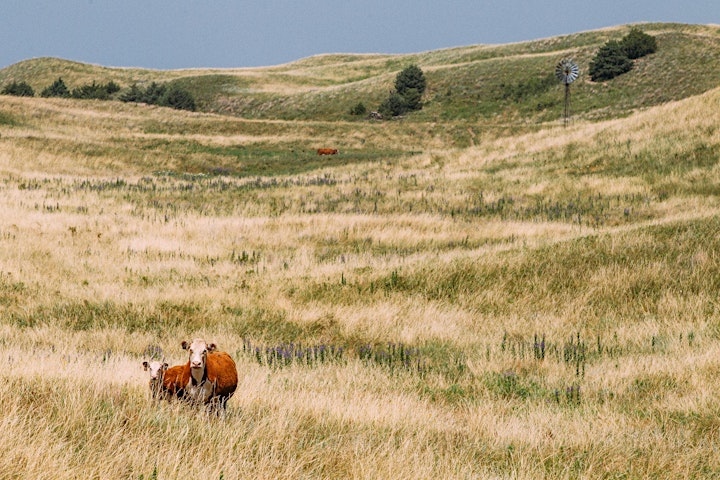 Welcome to Taylor, NE
The town of Taylor, Nebraska is a fun one to visit! The town includes a large-scale art project of life-size paintings that "Capture the Spirit of Our Past." There are more than 100 of these spread throughout the community, hand painted in Taylor by the Sandoz family.
How many of these will you find during our adventure?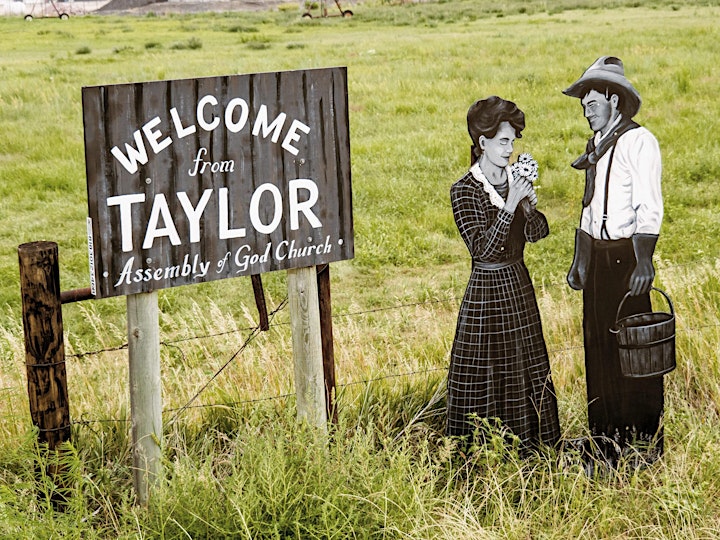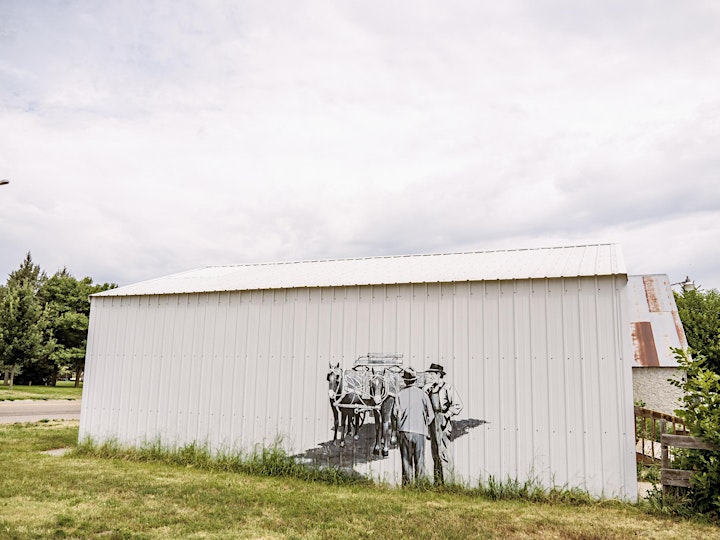 Lodging
We will have spots open at the cabins for you to stay in as part of the fun and adventure. (NOTE: You will not have your own personal room and will be staying with other members of the adventure in the same room. For a better understanding of the arrangements, see the video below.)
Other cabins are available at the Brewery to book yourself at an additional cost, or you can choose to stay at nearby Burwell, Nebraska for the night. The adventure cost is the same whether you stay at a cabin we secured or arrange your own lodging.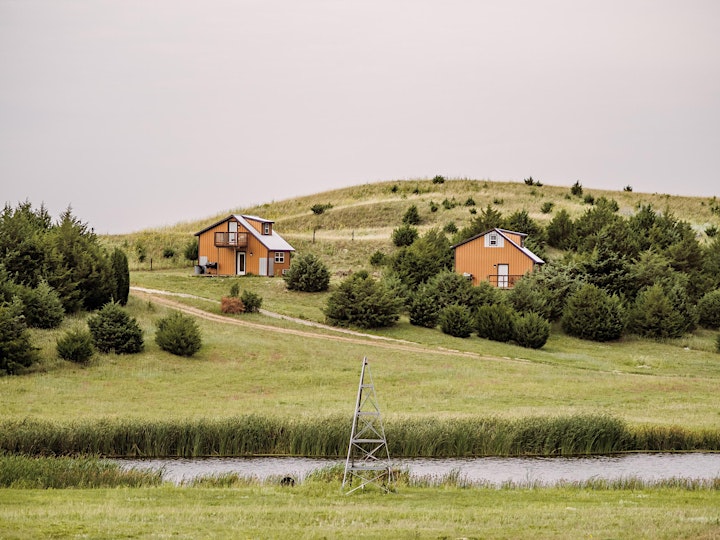 Price includes:
Professional photography instruction
Lens rental from Rockbrook Camera, based on availability
Dinner at the Brewery
Cost of lodging for an open space cabin at Bootleg Brewery
Price excludes:
Any other meals, food or drinks outside of the Saturday night Nachos (cabins have microwaves and refrigerators). There are also food options in Burwell.
Transportation
If you do not want to stay in the cabins, you will need to make arrangements for your own lodging. If you decide not to stay at the cabin, the adventure price is the same either way.
Required Activity:
Light to moderate walking and hiking
Driving to and from locations
Equipment to Bring:
The lens you borrow from Rockbrook (included in the price)
Your cameras, extra batteries, and lenses
A tripod for night photography
A headlamp for seeing in the dark
A remote trigger or knowledge of connecting your camera to your phone for remote shooting if you plan on doing night photography with the group
Weather:
Our outdoor photo adventures are never canceled due to inclement weather unless conditions are dangerous. Be sure to take varying weather conditions into account when packing clothing and remember to have protective items such as rain covers for your photo gear.
FAQ
Bootleg Brewery, how do I get there?
We invite you to leave early and tour some of the small towns you'll discover along the way to Bootleg Brewery near Taylor, Nebraska. There are multiple ways to get to Taylor, and it's a great opportunity to explore a part of Nebraska you may not have been before. You'll find the scenes easy on the eyes, and the small towns you'll drive through on the way are great places to stop for a few minutes and capture some photographs on the way.
Do I need to be an expert at photography?
Not at all! Jeremy and Jerred are both available to help, and Jerred specifically has been teaching photography for the last 18 years. Together, as a group, any questions you have will likely have an answer!
I'm a beginner. Will this help me grow?
Yes! Getting out and photographing with more experienced photographers is one of the surest ways to improve your photography. You can get expert advice in real-time for how to use your camera. Feel free to ask questions about night photography, landscape and nature photography and much more. Editing advice is also welcome!
What kind of clothing do I need to bring?
This is Nebraska in the fall, so who knows? Pay attention to the weather and decide closer to the time of our trip.
Excursions Refund Policy
Full refunds (less a $75 fee) will be issued to students who cancel at least 30 days prior to an excursion. Refunds will not be issued to cancellation requests made within 30 days of the start of an excursion unless the spot can be filled. If your spot is filled you will receive a full refund (less a $75 fee). If you do not show up for an excursion, your registration will be forfeited and you will not be permitted a refund of any amount or to reschedule.
Minimum Enrollment
Each class needs a minimum number of students to enroll before the class can "make." If the minimum enrollment has not been met two business days before the class begins, the class will be cancelled. All students who enrolled in the class will be notified by telephone or email, and may transfer to a different class or be issued a refund. We encourage all students to enroll as soon as registration begins. Please check your phone and email messages, including your SPAM.
How to Reschedule or Cancel a Class
Please contact the store at 402-691-0003 or email learning@rockbrookcamera.com to cancel a class. Class cancellations or requests to be rescheduled that are sent through other channels, such as Facebook, will not be honored.