The Orpheum Theater presents: Under the Stars at The Orpheum Theater
About this event
With our COVID-safe protocols developed and in place, we are excited to announce a new series of outdoor, live events. Under the Stars at The Orpheum Theater will be held in The Orpheum Theater's private lot.
Enjoy LIVE music provided by Sap Dabblers.---Tickets are very limited to keep social distancing a priority. A ticket purchase will reserve your seats, but your personal pod placement will be first come first serve.
You will receive a follow-up email upon purchase that will breakdown the timeline for the night and COVID-safe protocols, but if you have questions, please don't hesitate to reach out to us.
The Orpheum Theater's Official Reopening Guide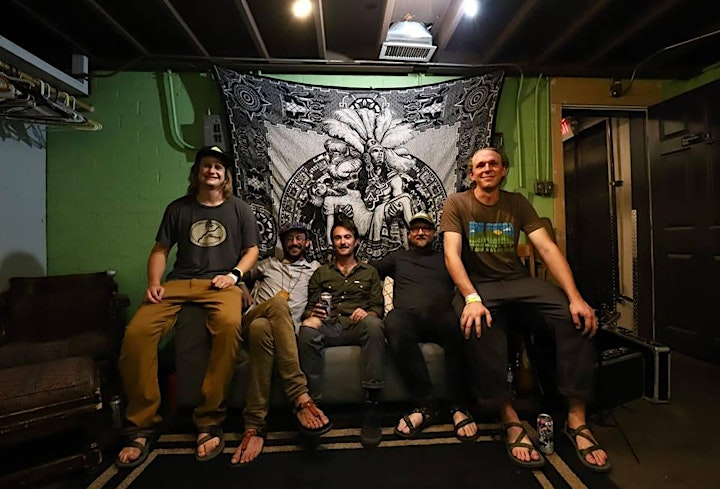 Growing among the coniferous trees at the base of Dook'o'oosłííd (the San Francisco Peaks), the Sap Dabblers emerged in the winter of 2015. Since materializing, the Sap Dabblers have focused on cultivating and synthesizing aspects of psychedelic rock, folk, bluegrass, electronica, and improv together to create a fresh and eclectic sound. The Dabblers' driving drums, energizing lead guitar solos, and timeless lyrics push their flavor of high-altitude psychedelic rock to new boundaries. They are constantly collaborating with local and touring musicians, artists, and visual artists, creating unique live experiences at each show.
Sap Dabblers Lineup:
Brian Marbury (Keyboards/Organ/Synthesizer)
Kyle Milbrandt (Electric Guitar/Banjo/Vocals)
Mark Gallo (Acoustic Guitar/Vocals)
Taylor Paterson (Drums)
Alec Tippett (Bass)
Organizer of Under The Stars At The Orpheum Theater Featuring Sap Dabblers