Under The Persimmon Tree: Supervisor Mary Adams

Sunday, July 21, 2019 from 3:00 PM to 5:00 PM (PDT)
Event Details
A conversation between the Henry Miller Library Director Magnus Toren and invited guests. 

This Sunday, July 21, we welcome Supervisor Mary Adams 

______________________
Bonus offer! Take a leisurely ride on the Bus from Monterey/Carmel to Nepenthe (looking out the window is so easy when someone else is driving!) then just a short walk south and you are at the Library. Enjoy the discussion/interview and buy books from the Library at a 25% discount: A perk for taking the bus!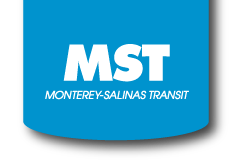 ______________________


From Ms Adams' website: 
Before she was our Supervisor, Mary spent 30 years leading non-profits that helped thousands of people. In 14 years as CEO of United Way Monterey County, she raised more than $50 million to help homeless children, provide meals for seniors, make healthcare more accessible, prevent gang violence, keep families in their homes during the recession, and expand opportunity for working people. An estimated 1 in 3 local residents benefited from a United Way-funded agency or program that Mary led.

Mary Adams was recognized for this work with Woman of the Year Awards from the Monterey County Commission on the Status of Women and CSU Monterey Bay School of Business.

Prior to leading United Way Monterey County, Mary held senior leadership positions at the American Cancer Society and the American Heart Foundation, where she took on Big Tobacco, helped save hundreds of millions in funding for public health programs, and reduced tobacco-related illness and death in California. When revenue for these health programs was later threatened, Mary was brought back to save the funding, and received the American Heart Association's Time, Feeling Focus Award for her work. Mary Adams earned her Bachelor of Science in Business Management from Saint Mary's College.

__________________________________________

We invite people Under The Persimmon Tree who have a connection to Big Sur, who work here, who make an impact in the community and who have a history with the coast.

We record audio of each of the conversations/interviews and publish online thereby creating an online accessible archive of good literary, historical audio to add to our existing archives. 

The Under The Persimmon Tree recordings are done using high end equipment and tech support courtesy of a grant from Big Sur Food and Wine Festival. 

SCHEDULED SO FAR ARE:
June 30: Bradley Zeve
July 7: Steve Beck
July 14: Elliot Ruchowitz-Roberts
July 21: Supervisor Mary Adams
July 28: Barbara Bullock-Wilson
August 11: Martha Diehl
August 18: Kirk Gafill
August 25: Senator Bill Monning
September 1: Lee Otter
September 15: Jaci Pappas
September 22: Isabella Tree
September 29: Butch and Patte Kronlund
October 6: Redwood Auction
October 13: Ian Brennan
November 3: Susan Shillinglaw

Dates to be confirmed for:
Frank Pinney
Father Cyprian Consiglio
Alan Perlmutter
Paul Miller and of course many more...





Sound and recording support from Cain Sound.



Save This Event
When & Where

The Henry Miller Memorial Library
48603 California 1
Big Sur, CA 93920


Sunday, July 21, 2019 from 3:00 PM to 5:00 PM (PDT)
Add to my calendar
Organizer
The Henry Miller Memorial Library is a public benefit, non-profit 501 (c) 3 organization championing the literary, artistic and cultural contributions of the late writer, artist, and Big Sur resident Henry Miller. The Library tries to do as little as possible since we are in Big Sur a place very well suited for doing nothing. It turns out to be difficult however because Henry Miller is egging us on to promote the things he believes make life worth living like good conversation, freedom of thought, good food, sex and art in all its forms; old, new, weird and varied! Welcome!