Under The Persimmon Tree: Lee Otter

Sunday, November 24, 2019 from 3:00 PM to 5:00 PM (PST)
Event Details
 A conversation between the Henry Miller Library Director Magnus Toren and invited guests.
This Sunday, November 24, we welcome Lee Otter. 

Because the afternoon gets cold and dark we may sit inside for "A Cup of Tea with Lee!" rather than under the Persimmon Tree.

Lee represented Coastal Commission staff on the Coast Highway Management Plan (CHMP) Steering Committee, compiled database & mapped all public-use trails and recreational facilities in the Highway 1 corridor, for CHMP, wrote Trail Alignment Principles, for the proposed Monterey Bay Sanctuary Scenic Trail and the 2003 report to the Legislature on the California Coastal Trail, represented Coastal Commission as founding member of the Big Sur Multi-Agency Advisory Council, 1986-2010 (retirement).

Born San Jose, Calif., and visited Big Sur Coast c. 1946-to present. As a youth worked on family ranches in Santa Clara Valley & Carmel Valley. Carmel High School, Class of '61.
Worked a variety of fire crew, surveying, construction & engineering technician jobs before graduating UC Davis; majored in geology & geography.

Started an early Fortran-based programming & computer oceanographic data processing service at UC Davis (1967).

Served as National Park Ranger at Olympic National Park, Pt. Reyes National Seashore, Death Valley, Channel Islands; in this capacity…completed park management and park planning training at Grand Canyon.

Awarded Distinguished Graduate honors at the Combined Federal Law Enforcement Training Center, Washington, D.C..

Lee is married and has 3 grown children. As certified Bradley method natural childbirth instructors, wife Diane & Lee helped over 300 couples have a more positive birth experience. As a property owner, he owns or are successor trustee for coastal properties in California and B.C., including the Otter Family Trust property in Carmel Highlands.
 Lee believes in property rights and that these rights must be exercised in the context of the overall public good, and with exquisite care, so that we may be responsible stewards of those lands that we are privileged to sustain.

__________________________________________ 


We invite people Under The Persimmon Tree who have a connection to Big Sur, who work here, who make an impact in the community and who have a history with the coast.

We record audio of each of the conversations/interviews and publish online thereby creating an online accessible archive of good literary, historical audio to add to our existing archives.
______________________
Bonus offer! Take a leisurely ride on the Bus from Monterey/Carmel to Nepenthe (looking out the window is so easy when someone else is driving!) then just a short walk south and you are at the Library. Enjoy the discussion/interview and buy books from the Library at a 25% discount: A perk for taking the bus!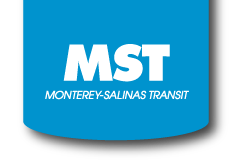 ______________________

The Under The Persimmon Tree recordings are done using high end equipment and tech support courtesy of a grant from Big Sur Food and Wine Festival. 






Sound and recording support from Cain Sound.



When & Where

The Henry Miller Memorial Library
48603 California 1
Big Sur, CA 93920


Sunday, November 24, 2019 from 3:00 PM to 5:00 PM (PST)
Add to my calendar
Organizer
The Henry Miller Memorial Library is a public benefit, non-profit 501 (c) 3 organization championing the literary, artistic and cultural contributions of the late writer, artist, and Big Sur resident Henry Miller. The Library tries to do as little as possible since we are in Big Sur a place very well suited for doing nothing. It turns out to be difficult however because Henry Miller is egging us on to promote the things he believes make life worth living like good conversation, freedom of thought, good food, sex and art in all its forms; old, new, weird and varied! Welcome!