Under The Persimmon Tree: Executive Director of CABS, Butch Kronlund

Sunday, September 29, 2019 from 3:00 PM to 5:00 PM (PDT)
Event Details
A conversation between the Henry Miller Library Director Magnus Toren and invited guests. 

This Sunday, September 29, we welcome Butch Kronlund.

Known in the Big Sur community for many years he now serves as the Executive Director of the Community Association of Big Sur (CABS). The history of CABS (formerly CPOA) in Big Sur involves being active in helping the community to get back to normal after several very damaging fires and floods in recent history.

How well do you know Butch? 

We will talk about Butch's background, his work in the community, both professionally with his Kronlund Company, and his service in the non-profit sector. A great opportunity to get to know Butch a little better.
We will undoubtedly touch on many subjects that concern us living and caring for Big Sur.

WELCOME!
______________________
Bonus offer! Take a leisurely ride on the Bus from Monterey/Carmel to Nepenthe (looking out the window is so easy when someone else is driving!) then just a short walk south and you are at the Library. Enjoy the discussion/interview and buy books from the Library at a 25% discount: A perk for taking the bus!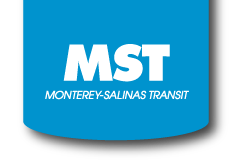 ______________________

We invite people Under The Persimmon Tree who have a connection to Big Sur, who work here, who make an impact in the community and who have a history with the coast.

We record audio of each of the conversations/interviews and publish online thereby creating an online accessible archive of good literary, historical audio to add to our existing archives. 

The Under The Persimmon Tree recordings are done using high end equipment and tech support courtesy of a grant from Big Sur Food and Wine Festival. 

SCHEDULED SO FAR ARE:
June 30: Bradley Zeve
July 7: Steve Beck
July 14: Elliot Ruchowitz-Roberts
July 21: Supervisor Mary Adams
July 28: Barbara Bullock-Wilson
August 11: Martha Diehl
August 18: Kirk Gafill
August 25: Senator Bill Monning
September 1: Lee Otter
September 15: Jaci Pappas
September 22: Isabella Tree
September 29: Butch and Patte Kronlund
October 6: Redwood Auction
October 13: Ian Brennan
November 3: Susan Shillinglaw
Dates to be confirmed for:
Frank Pinney
Father Cyprian Consiglio
Alan Perlmutter
Paul Miller and of course many more...




Sound and recording support from Cain Sound.



When & Where

The Henry Miller Memorial Library
48603 California 1
Big Sur, CA 93920


Sunday, September 29, 2019 from 3:00 PM to 5:00 PM (PDT)
Add to my calendar
Organizer
The Henry Miller Memorial Library is a public benefit, non-profit 501 (c) 3 organization championing the literary, artistic and cultural contributions of the late writer, artist, and Big Sur resident Henry Miller. The Library tries to do as little as possible since we are in Big Sur a place very well suited for doing nothing. It turns out to be difficult however because Henry Miller is egging us on to promote the things he believes make life worth living like good conversation, freedom of thought, good food, sex and art in all its forms; old, new, weird and varied! Welcome!