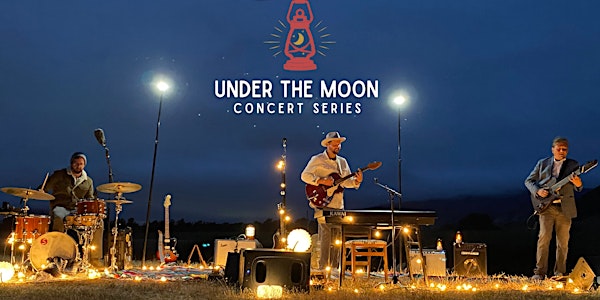 Under the Moon Pajamajam with Moonshiner Collective
ALL AGES
Presented By The Siren El Chorro Includes Food + Beverages for 4
"A unique concert experience...Under the Moon"
When and where
Location
The Siren El Chorro 2990 Dairy Creek Rd San Luis Obispo, CA 93405
About this event
Come and join us for a cozy night as we once again welcome Moonshiner Collective for a Pajamajam Under the Moon. Grab your favorite Pj's, onesies, slippers, and warm clothes for a night of comfort and fun with one of our favorite local bands. Our breathtaking views at El Chorro Regional park are unmatched with panoramic views of the seven sisters and a sunset to compliment it all.
Each ticket will include a "pod" station for up to 4 people, 4 chicken and waffle Kabobs, spiked hot cocoa OR 4 pack of beers/wine, and Vegan options for our guests. Please bring your own blanket and low back chairs for your comfort during the show.
The Under the Moon Concert series brings good people, music, food, and libations together in this beautifully unique outdoor setting that allows for a one-of-a-kind concert experience.
Moonshiner Collective is the San Luis Obispo, California based musical project of multi-instrumentalist singer-songwriter, Dan Curcio, drummer/percussionist Ryan House, and 8 string guitarist Gary Wooten. Their sound draws from a diverse range of folk, alt rock, R&B, and Americana influences. Moonshiner Collective songs center around family, love, optimism, nature, and the power of community, with Curcio's distinct, warm and soulful voice and introspective lyrics as the unifying thread. The music's magnetic positivity bridge gaps in generations and genres with a sound and message that combines good time music with a soulful, passionate depth.
The band name as well as the "Under the Moon" concert series was derived from the experiences Curcio had playing music under the moon and stars with friends while living in a yurt overlooking the Pacific Ocean in the small California beach town of Cayucos. Nestled up on a vast hillside, it was a place to share songs, stories, food, and drink with musicians and travelers who were passing through town and needing a place to camp out for the night.
The powerful communal spirit of these nights gave Curcio the desire to create a band that could draw from a wide variety of inspirations and continually evolve while being rooted in his uniquely soulful voice and lyrics.
Between Curcio's bands Still Time and Moonshiner Collective, he's had the most sold out shows in SLO Brew's concert history. The band has 5 songs currently on regular rotation on central coast radio stations and has been a SLO County favorite for nearly 20 years. They combine originals and covers in an engaging way that consistently wins over people from a wide variety of musical tastes and backgrounds.