Description
A woman is one who is clothed in strength and dignity, and she laughs without the fear of the future. Under Armour SEA celebrates the achievements of women and is providing an exclusive all-women Tennis Clinic conducted by National Athlete Sarah Pang. Whether you are a novice or experienced player, this clinic caters to all!
Thereafter, join Jaime Teo, Sarah Pang and Marie Choo who will share on the topic of "Empower Yourself: How to Manage Your Energy". Refreshments will be provided.
All participants are required to sign-in on event day. Look out for the Registration sign!
In the event of rain, we will be holding the Tennis Clinic in Cookyn Inc. studio which is located at Level 1, beside FIX Cafe.
This event is for women only.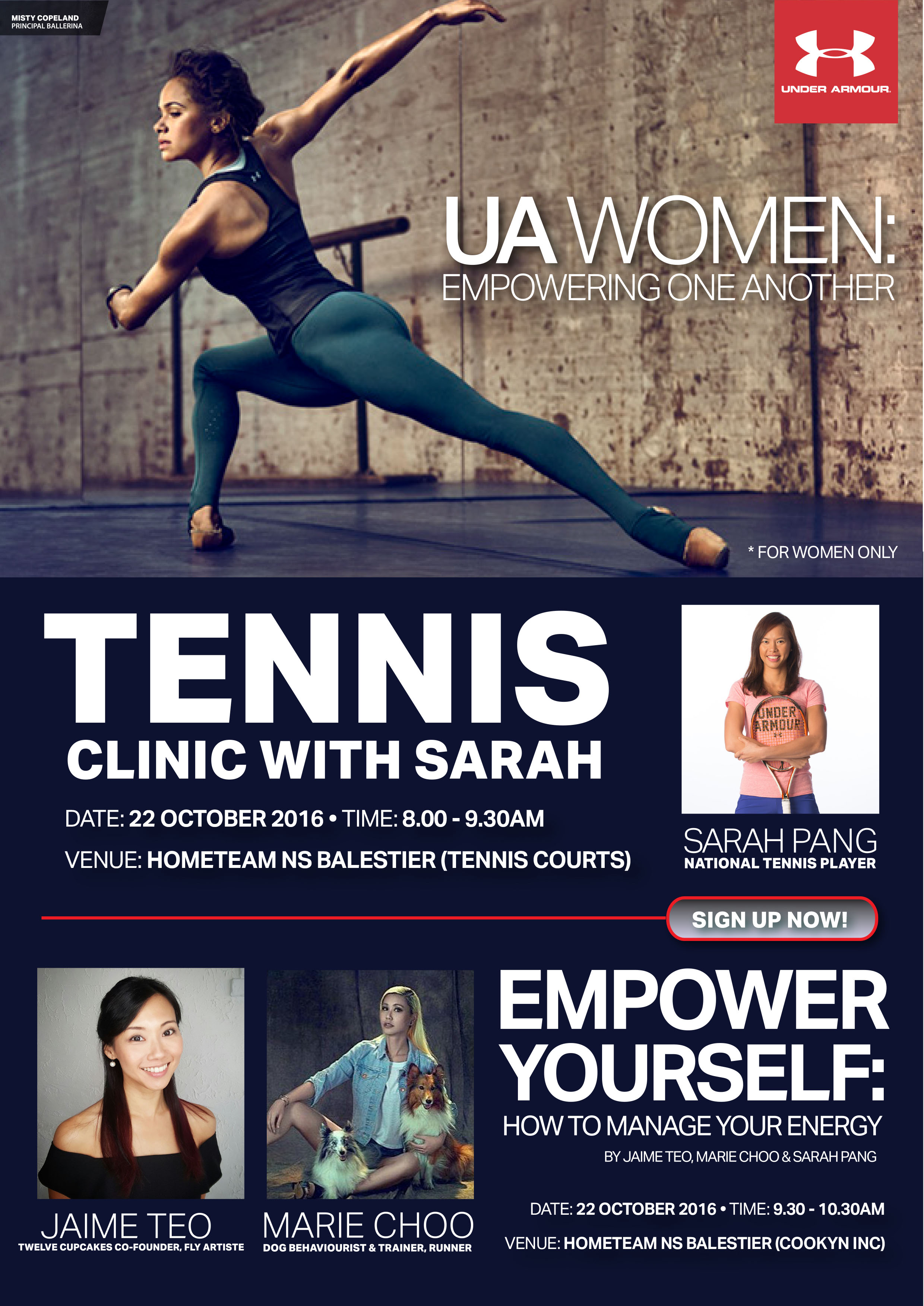 Tennis Clinic by Sarah Pang
Ideal for novices or those new to the sport
Participants are required to be in a comfortable workout attire
Please bring your own tennis racket. No rackets will be provided.
"Empower Yourself: How to Manage Your Energy"
No workout attire is necessary