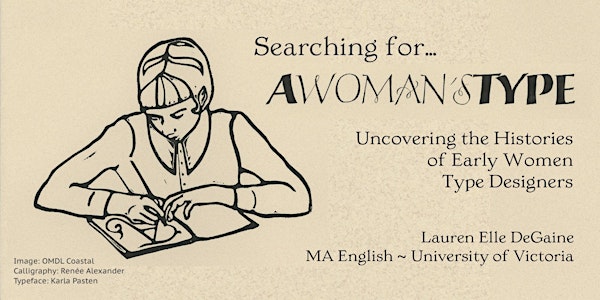 Uncovering the History of Early Women Type Designers
Join us for a typographic trip through the first half of the twentieth century of women's design and print history with Lauren Elle DeGaine.
Refund Policy
Contact the organizer to request a refund.
Eventbrite's fee is nonrefundable.
About this event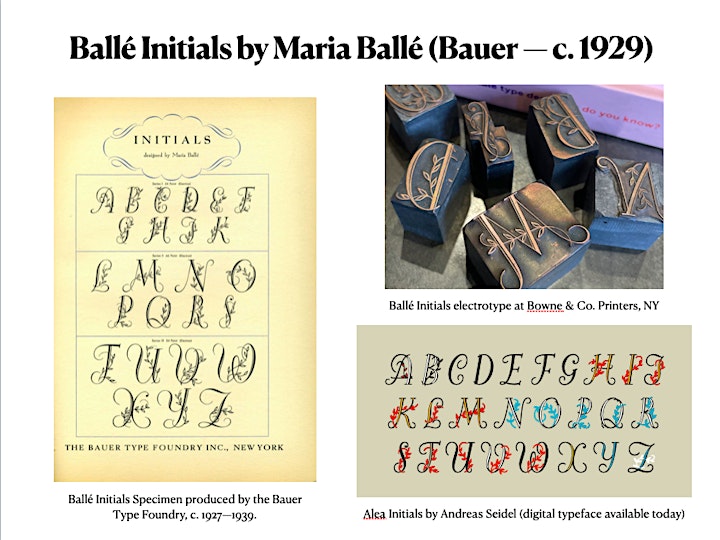 According to typographer Walter Tracy, the emergence of type design as a profession occurred around the beginning of the twentieth century. At this time, Tracy says, the work of creating letterforms transitioned from being a "craft" to being an "industry." This transition marked the beginning of an era that produced typefaces "from which a standard of quality has been developed and widely understood."
Many will recognize the famous names from this era: Bruce Rogers, Morris Benton, Frederic Goudy. But who were the women working during this important period of typographic history? Who were the women who created metal typefaces, prior to the advent of computers? This was the question Lauren Elle DeGaine asked herself in 2017, as a novice letterpress printer in a tiny print shop on the west coast of British Columbia. The question became the foundation for her Masters research, and during this talk Elle will share the results of that research: 10 women designers, 14 typefaces, a small collection of rare metal type, a discussion on digital revivals, and an invitation to consider the gendered social and labor dynamics surrounding "a woman's type."

About Lauren Elle DeGaine
Lauren Elle DeGaine graduated with a Masters in English from the University of Victoria in 2021. Her SSHRC-funded research project, "A Woman's Type: Early Women Type Designers in 20th-Century Book History," was recently digitized by UVic Libraries and is available online for free to the public here.
Lauren has been a letterpress enthusiast since her first print shop experience during undergrad (Naropa University, 2013). A lot of her research over the years has focused on anti-patriarchal literary analysis, so her project on early women type designers was a natural fit for her research interests and passion for beautiful printing.
Lauren currently lives on the west coast of Canada and, since graduating, has been working as a researcher in the public service.