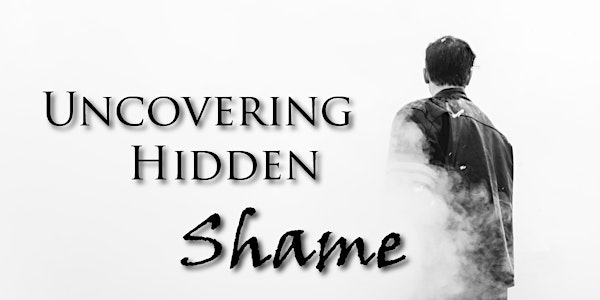 Uncovering Hidden Shame
When and where
Location
Wooddale Church - Eden Prairie Campus 6630 Shady Oak Road Eden Prairie, MN 55344
Refund Policy
Contact the organizer to request a refund.
Description
Restoring Men and Women Affected by Pornography and Prostitution
An increase in sex trafficking during large sporting events shines a spotlight on Minneapolis as we prepare to host the 2018 Super Bowl at US Bank Stadium, and garners much needed attention for victims involved in prostitution and sexual exploitation.
But who are the perpetrators? You might be surprised to find many of them attend our churches.
Come learn the realities of pornography, prostitution and the prevalence of how these sins are kept hidden in the church.
This seminar will resource pastors on:
The profile of offenders
Stages of succumbing to temptation
How the Church can minister and offer hope to those struggling with secret sexual sins
This is a wake-up call for church leadership as we teach the facts, along with practical restorative ministry efforts. We believe restoration can happen when awareness and prevention efforts increase within the Church.
Sergeant Grant Snyder has spent nearly 30 years focusing on investigations, advocacy and research involving victims of sexual assault, child sexual abuse, and commercial sexual exploitation. He has worked in both the public and private sectors, to include both federal and local law enforcement agencies, and various non-profits. Sgt Snyder has been investigating human trafficking and sex trafficking crimes since 2000. He is currently the lead investigator in all sex trafficking cases for Minneapolis Police with an emphasis on juvenile sexual exploitation. Sgt. Snyder's work and experience substantiates the hidden reality that men engaging in sexual exploitation and prostitution are often fathers, husbands, and church attendees. He communicates the situation of adults struggling with pornography and prostitution with compassion and a desire for the hearts of these men and women to be changed.
Dr. Mark Laaser is the Director of Faithful & True, a Christian counseling center specializing in sexual health and addiction. Dr. Laaser is nationally-regarded as a leading authority in the Christian counseling community in the field of sexual addiction. Mark has published a dozen books on the subject, including his groundbreaking book, Healing The Wounds of Sexual Addiction, his 3-book Men of Valor series and his latest book, The Fight of Your Life with Dr. Tim Clinton. Dr. Laaser lectures around the world and teaches at religious organizations, colleges, universities and treatment centers. He holds a Ph.D. degree from the University of Iowa and a Masters of Divinity degree from Princeton Theological Seminary. Mark has worked in the field of sexual addiction for over 27 years and together with his wife, Debbie Laaser, MA, LMFT, co-authored their highly-acclaimed book, The Seven Desires of Every Heart.
Sponsored by: