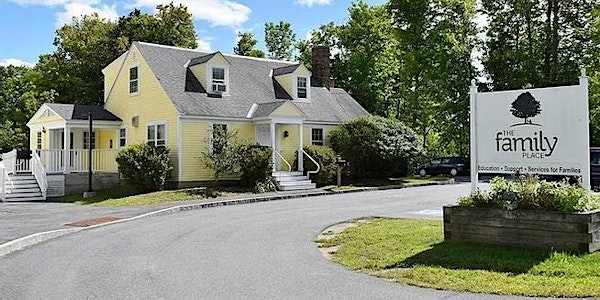 Uncovering America's Best-Kept Secret: Family Resource Centers
This webinar sheds light on the often under-the-radar work and impact of more than 3,000 Family Resource Centers in the U.S.
About this event
1 hour 15 minutes

Mobile eTicket
What are Family Resource Centers (FRCs) and how are they networked across the country?
What does research show about the positive outcomes FRCs have achieved for children and families?
Why are so many public and private funders at the state, county, city, and community levels choosing to invest in FRCs?
For answers to these questions and those of your own, please join us for this informative webinar.
Context:
There are more than 3,000 Family Resource Centers (FRCs) in 36 states and the District of Columbia working with more than 2 million people annually. Yet because they have emerged organically without dedicated federal funding, they are often described as "America's best kept secret."
FRCs work with families across the country in a strengths-based, multi-generational, family-centered approach to enhance parenting skills, foster the healthy development and well-being of children, youth, and families, prevent child abuse, increase school readiness, connect families to resources, develop parent and community leadership, engage males and fathers, support healthy marital and couples relationships, and promote family economic success. 
As conveniently-located community or school-based hubs, they bundle and co-locate many services, such as home visiting, evidence-based parenting education, health screenings, child care resource and referral, playgroups, family counseling, government benefits screening, healthy eating and living activities, and food banks.
Family Resource Center Networks consist of two or more Family Resource Centers working together to ensure coordinated quality support for families.  These Networks serve as the backbone entity to leverage and coordinate the collective impact of their members. They create opportunities for service providers to meet formally and informally, exchange information, make connections, develop relationships, build capacity, and address systems challenges that no one organization could on its own.
 Recommended Participants:
National, state, and local policymakers, public departments, Children's Trust Fund staff, private funders, Family Support and Strengthening Network leaders and representatives, Family Support and Strengthening Program management staff
Webinars Wednesdays
This webinar is part of the National Family Support Network's Webinar Wednesday series.