Unconventional Classroom - Nashville, Tennessee (Special Christmas Edition!...
Description
SPECIAL EDITION CHRISTMAS CONFERENCE WITH COMPLIMENTARY CRACKER BARREL BREAKFAST, CHRISTMAS CRAFTS, AND CHRISTMAS GIFT DOOR PRIZES!!

The most entertaining and unique teacher conference is coming to Nashville this Christmas, Unconventional Classroom! Unconventional Classroom is a super high-octane experience that will reignite your passion for teaching and send you back to the classroom with tons of new teaching strategies and ideas! Forget about monotone speakers who show linear slideshows full of notes, this is an entertaining and informative teacher conference like no other. From experiencing virtual reality and magic tricks to crafting songs and creating artwork, this is a conference that you are meant to have fun at while still learning new strategies to revive your passion! Prepare to leave this conference with a new and optimistic outlook on being a teacher.
Being so close to the Holidays, this will be the Special Christmas Edition! Treats, Door Prize Christmas Gifts, and Christmas Crafts will be provided!
Topics for this event will include The Flipped Classroom, Classroom Management Strategies, Blended Learning, Assessment Techniques, and other popular teacher topics to revolutionize your classroom!
What you will receive:
4 hours of Professional Development in-service credit (

Teachers must request prior approval from their school district to receive credit).

Free copy of the book, Unconventional Classroom Management ($13.95 retail value).
Valuable information and ideas that you can apply in your classroom and a high-energy presentation.
Teacher Gift Bag
Complimentary Cracker Barrel Breakfast
Christmas Gift Door Prizes
Holiday Treats
Christmas Craft
Learn How To:
Create a classroom students WANT to attend
Utilize the newest apps and technology in your classroom
Build positive relations with ALL students
Revolutionize your classroom through many more topics
The speaker for this event is nationally acclaimed educational author and teaching specialist Matthew Ogles, the Co-Founder of Unconventional Classroom. Unconventional Classroom is a husband and wife team that was founded to help teachers improve their craft and send all attendees back to the classroom with new and refreshing ideas!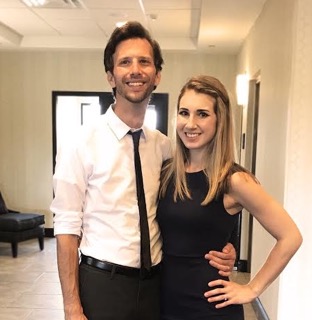 We also accept purchase orders by mail. Click Here to go to the PO form.
Please arrive at 7:30 to sign-in for the event!
Visit www.unconventionalclassroom.com for Terms & Conditions and to learn more about Unconventional Classroom!