Description
Join us for a lunch and learn workshop to learn how unconscious biases affect the workplace:
Unconscious biases are a fact of life, but what is the impact when these biases are brought into the workplace? It can stymie diversity, recruiting and retention efforts, and unknowingly shape an organization's culture.
How can we manage biases? In this workshop, Attorney Kinneally will discuss the many subcategories of unconscious bias, such as affinity bias; halo effect; perception bias; confirmation bias; and group think.
Led by Attorney Tim Kenneally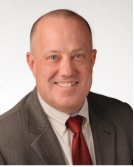 Attorney Tim Kenneally has work for Foley & Foley PC since March, 2008. Prior thereto, Attorney Kenneally worked for Healy and Healy, PC for fifteen (15) years. Attorney Kenneally's practice involves the representation of clients in matters involving employment and labor law, insurance, contracts and litigation. Attorney Kenneally has successfully resolved hundreds of cases in the state and federal courts.