Unconference: "Tools" For Success

Saturday, March 31, 2012 from 9:00 AM to 4:00 PM (PDT)
Event Details
More startups are popping up every single day. Whether you're an entrepreneur, founder, or a developer, you need to know the best tools and practices to create and build your company. That's why 2600hz is hosting The Unconference on Saturday March 31, 2012. Come to listen, share and connect from leaders of companies that have used the right tools to take their product and company to the next level. This Unconference combines the best parts of any conference -- the interesting talks, fun tools to mess around with, and worthwhile contacts you'll know for a long time coming. We'll see you there! 
Coffee, Lunch and Happy Hour drinks are all included. (Full Schedule Below)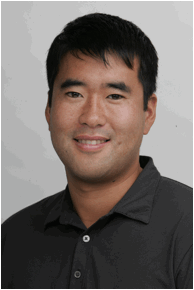 Jeff Ma TenXer Founder and CEO
Jeff Ma is the main subject of the novel Bringing Down the House and the hit movie 21 which is based off his experience as the leader of the infamous MIT Blackjack Team of counting cards to win millions in Las Vegas. Since then he has founded and sold four successful companies which he sold to companies such as Demand Media, Yahoo and Virgin. Aside from the start up world, he also offered consulting for the San Francisco 49ers, Portland Trail Blazers to help them use data and analytics in the decision making process. 
How I became a TenXer
There's a belief in the valley that your top employees, specifically software engineers are ten times more productive than your average employees. The notion transfers to almost any profession - even card counters. In this talk, I will discuss the tools that helped make me a tenXer at the blackjack table and will explain how those same tools and systems can help make anyone a tenXer in their profession.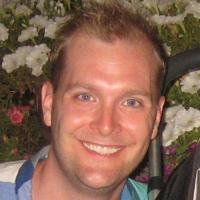 Adam Kocoloski, Cloudant CTO and Co-Founder

Adam is CTO and lead architect of BigCouch, a Dynamo-flavored clustering solution for CouchDB that serves  as one of the core of Cloudant's distributed data hosting platform. Adam received his Ph.D in Physics from MIT in 2010, where he studied the gluon's contribution to the spin structure of the proton using a motley mix of server farms running Platform LSF, SGE and Condor. He and his wife Hillary are the proud partners of two beautiful girls. 
Tackling and Taming Big Distributed Data 
Adam will be presenting an overview of BigCouch, the highly available, fault-tolerant, clustered version of Apache CouchDB. Dive under the hood and discover how BigCouch is designed to grow with its users, giving application developers a datastore that scales seamlessly, decreases operational headaches, and provides a truly distributed, fault-tolerant data layer.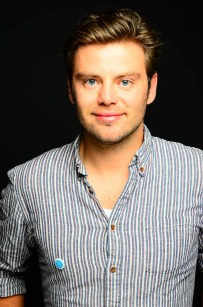 Kasper Hulthin, Podio Co-Founder
Having started and managed over five companies, Kasper Hulthin is a serial entrepreneur. He is a seasoned expert on all aspects from taking an idea and seeing it all the way through product launch and beyond. He has an MBA from the Copenhagen Business School in Denmark and is now co-founder of Podio where individuals customize their work experience through applications.
Under the Hood with Podio
Who are the right people to build the right tool for the right job? The people who are actually doing the job! Companies like Twitter and Conde Nast have already created customized applications on Podio to improve their workflow and collaboration. Kasper will tell the story behind the making of Podio and their vision to change how we all work by empowering everyone to build their own work tool, one app at a time. Join the talk and learn how this relates to transparency, mobility, the spreadsheet, a swimming pool company in Kuwait and the music industry.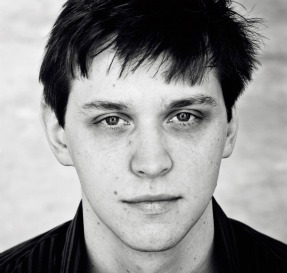 Tristan Sloughter, Mashape Back-End and Scalability Engineer
Tristan Sloughter specializes in large-scale concurrent systems and information retrieval. He took his expertise to Orbitz Worldwide where he worked on their distributed cache system, real time monitoring and Hadoop based metric analysis. Tristan then lent his expertise to eCD Market on their Erlang-based aggregation market system, build tools and cluster management. This work with the build tools has led him to be a core member of the Erlware team working on the Erlang build tool Sinan. He now brings his experience to Mashape and their API marketplace. 
Publishing and Consuming APIs with Mashape
Mashape provides a world-class marketplace to manage, distribute and consume any kind of API in the world, both cloud and internal, both existing or just born, targeting every developer, company or organization committed into the Internet. In this talk Mashape developer Tristan Sloughter will discuss their system for publishing APIs, generating native clients and consuming these APIs through Mashape.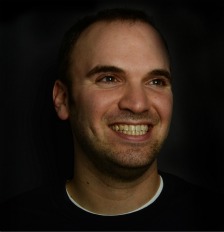 Darren Schreiber, 2600hz CEO and Co-Founder
Darren Schreiber has been in love with telecom since he asked for a PBX on his 11th birthday. Since then, his hobby has developed into 14 years of experience in building multiple SaaS infrastructures, managing a number of operations and development teams, and authoring multiple books on scalable telephony infrastructures. A lifelong learner and teacher, Darren regularly guest lectures at major universities such as George Washington University, New York University and San Francisco University on VoIP Technology and leads official FreeSWITCH trainings worldwide. Aside from telecom, he has also studied the airplane and flight industry inside and out. 
Rewriting the way communication happens, the tools that made it possible
Telecom and VoIP have been long overlooked for decades due to its unreliability. But by using the newest emerging technologies that have surfaced within the last couple years, 2600hz has rewritten the telephony stack from the ground up to create a platform that is changing the way we communicate. In this talk, Darren will go in-depth in the 2600hz architecture that translates beyond telecom to anything massively scalable and highly distributed.  
Schedule:
9:00 - 9:30 - Welcome Coffee and Tea 
9:30 - 9:45 - Opening by Patrick Sullivan, 2600hz
9:45 - 10:30 - Keynote, Jeff Ma, TenXer
10:30 - 11:15 - Adam Kocoloski, Cloudant
11:15 - 12:00 - Kasper Hulthin, Podio
12:00 - 1:00 - LUNCH (Provided)
1:00 - 1:45 - Tristan Sloughter, Mashape
1:45 - 2:30 - Darren Schreiber, 2600hz 
2:30 - 3:00 - Closing
4:00 - 6:00 - Drinks on us @ Burritt Room! 
Thank you to our sponsors: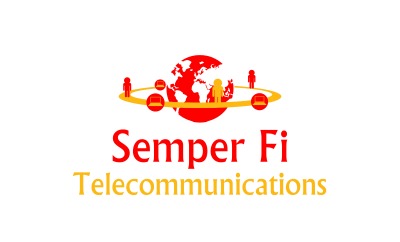 Have questions about Unconference: "Tools" For Success?
Contact 2600hz
When & Where

Marine Memorial Club
609 Sutter St
San Francisco, CA 94102


Saturday, March 31, 2012 from 9:00 AM to 4:00 PM (PDT)
Add to my calendar
Organizer
2600hz is the leading provider of mobile and cloud communications software, empowering users to take total control and ownership of telecom. 2600hz removes the barriers between telecom systems and its users, providing voice, video, fax and SMS technologies. Thousands of developers, carriers, MVNO's, managed and Internet service providers, VAR's, including Fortune 500 companies trust 2600hz to run their telecom infrastructure. Based in San Francisco, California, 2600hz is a privately owned company.
With cutting edge technology like RabbitMQ, BigCouch, Kamailio and FreeSWITCH, 2600hz has the most powerful telecom infrastructure on the planet. Our events help you to engage with our technology, team and philosophy.
We host Value Added Reseller trainings often and Expert Q&A sessions bi-weekly. These Q&A sessions are major investments in the education of our friends and constituents. We hope that you enjoy the effort and passion we put into these documents.
If you have any questions, feel free to email marketing@2600hz.com and we'll get you squared away.
We look forward to seeing you on this telecom adventure!