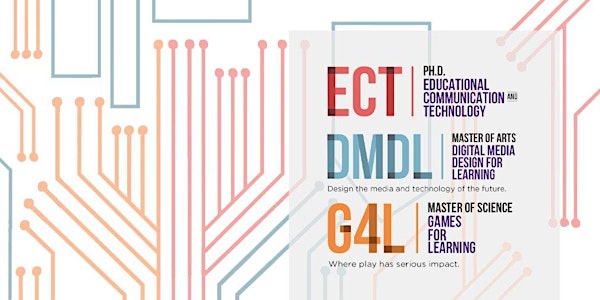 Unconference: A Thought Exchange by ECT @ NYU
A collaborative and participant-centered EdTech event for connecting over current trends in academia and industry via knowledge-sharing.
When and where
Location
5th Floor 370 Jay Street Brooklyn, NY 11201
About this event
** As planning continues, the details below will be updated to reflect the most current information. Plans are subject to change. Be sure to register as well as sign up for our mailing list to keep up to date.**
Programming Info:
NYU ECT Unconference is open to students, alumni, newly admitted students, and community members of the DMDL, G4L, and ECT programs. The Unconference will take place in-person on the 5th Floor of 370 Jay St where participants will connect over current trends in academia and industry to provide each other with networking, professional strategies, mentorship, and information-sharing over the course of the day.
Wikipedia: What is an "Unconference"?
The nature of the event intends to lean on participants to share and engage with material they have encountered over the last year in conferences, coursework, research, and industry. Throughout, you will be regularly interacting, networking, reflecting, and synthesizing among a diverse group of contributors to the areas of learning and technology.
Registration:
If you are a current student or employee of NYU, you will already have access to the space and can make your way to the 5th Floor at 370 Jay St. Submit the Eventbright registration and you're all set!
If you are an alumni or other ECT community member, you MUST submit this form as soon as possible to be granted access to the building. You will be contacted and asked to submit proof of vaccination information. You will receive confirmation of your access as soon as it's granted, but it can 2-3 days for the request to be processed. There is a risk of not being able to attend if the part is not completed.
To receive building access, the form above must be submitted by END OF DAY on THURSDAY, SEPTEMBER 1st to allow time for processing.
Food + Beverage
A light lunch, snacks, beverages, and coffee will be offered for free throughout the event. Further communication will be sent closer to the event to ensure that dietary restrictions are attended to.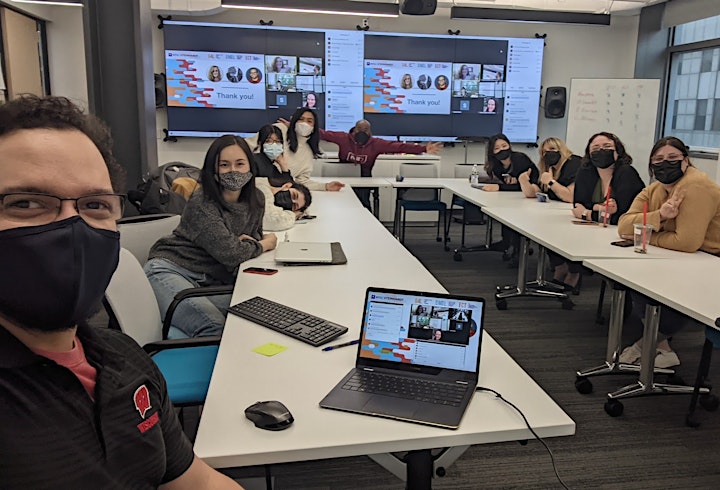 Session Info:
Sessions are structured around themes and topics and run by a host and moderator or panelist. In addition to different available sessions, you can also expect a "non-session" space to recharge, snack, and mingle with other participants.
Presenter Sign-Up:
The primary focus of the Unconference is you and the things you have to share. This means we are looking for presenters who would like to present their expertise in a few different ways: hosting a session on a topic of your choice, participating in a "mini expo" to show off and get feedback on a project you're currently working on, or volunteering as a panelist in which you can share your wealth of experience and insight. To participate as a presenter, you must complete this Google Form with some basic information. ECTAA will reach out to you shortly afterward to clarify and support your presentation.
Tentative Schedule (Eastern Time):
9.30a - Doors Open
10a-10.30a - Welcome
10.30a-11.15a - Session #1 - Panel
11.30a-12.15p - Session #2 - Individual Sessions
12.15p-1.15p - Lunch
1.15p-2p - Session #3 - Mini Expo
2.15p-3p - Keynote + Closing
This is the first event of this nature put on by the ECT Alumni Ambassadors. We invite your feedback and appreciate you attending!