Actions and Detail Panel
Uncompromised Talk NYC
Thu, December 8, 2016, 7:00 PM – 9:00 PM EST
Description
Hey NYC, are you ready for some Uncompromised Talk?
Let's find out!
I'm Ron Renaud —I'm a writer, coach and I facilitate powerful conversations for people between who they are and the part of them that's waiting to live uncompromised. Are you ready to live your life on your terms?
Listen, despite the times and circumstances we find ourselves in, it's always been easiest for anyone, to live in fear and create from victimhood/blame, everyone else's expectations or "good enough." This is a life of abject compromise and it's no life at all. We can do better.
The pain in the ass but liberating truth is, that regardless of any turmoil around us, we choose —moment by moment, how we want to experience our lives. And if you dare to be in a better conversation with yourself —and begin to do something toward living as you've always wanted, join me on December 8th for the best conversation you've ever had.
Come for this "nothing off-limits" evening that will be at once confronting, clarifying, fun and inspiring. Through key distinctions, your comments, questions and a few people who step up to the hot-seat, a real, sober and potentially life-changing conversation ensues.
Are you ready to Live Uncompromised?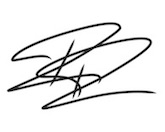 ---
Doors open at 6:30 PM and event starts at 7 PM, sharp ... until 9 PM.
---
---
For more about Ron, go to www.RonRenaud.com (new and expanded site coming in December)
For Ron's book Uncompromised, click here.
For Uncompromised Journal, the companion to Uncompromised, click here.
If you're interesed in learning about the Uncompromised Coach, coaching mastery training program, running the day of December 8th, click here. Save 10% when you sign up for both events!