Description
What does every masterful coach just do automatically?
What makes for predictibly consistent and life-changing coaching?
After two decades of coaching, training and certifying coaches worldwide, I've distilled down and will walk you through a few the lessons and distinctions we each need to learn (or remember!) and apply consistently in order to coach masterfully on a regular basis … to coach Uncompromised.
Here's what coaches are saying:
"If you want to be average, don't waste your time or money on this. But you don't want to be average (that's the point of coaching, right?) … Me? I got my money's worth in the first hour. Learning from Ron is ... well, it's hard to capture in a sentence. It's like watching fireworks, wizardry and adrenaline tempered by a deep wisdom and level of insight that can only come from decades of experience and training thousands of coaches." – Shane Thibodeau (Uncompromised Coach : Boston)
"Uncompromised Coach is incredible. Do it." — Cris Repolês (Uncompromised Coach : NYC)
My Uncompromised Coach work is built upon the philosophy my book, Uncompromised, which outlines the standards by which those we respect and admire (and how we at our best) have lived. Extracting these standards rooted in your most authentic self, Let me help you apply these to your life, and for immediate purposes, to your coaching to help you do your best — most authentic, uncompromised coaching.
What you can expect:
To develop your own Personal Standards for living an Uncompromised Life

Between various distinctions and practice, you'll learn to coach from those Personal Standards, stretching you toward discovering what it means for you to coach uncompromised — to coach on your terms.

Simple but powerful techniques shared, your questions answered and the opportunity to take part in/witness several demonstrations to advance your best coaching now.

To walk a way engaged and ready to expand your range and mastery as a coach.

Count on six hours of fun and rigor designed to disrupt the status quo of your coaching making your work more fun, effective and lucrative!
Doors open at 8:30 for an 8:45 start! We'll wrap at 4:15. I'll be doing an Uncompromised Coaches' Gym call during our lunch break that you're free to participat in as well!
Are you ready to coach, Uncompromised?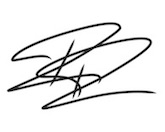 ---
---
For more about Ron, go to www.RonRenaud.com (new and expanded site coming in December)
For Ron's book Uncompromised, click here.
For Uncompromised Journal, the companion to Uncompromised, click here.