Description
AN IN-PERSON FAST LANE TO GETTING YOUR SYSTEMS SORTED.
Are you a busy business owner who constantly feels two steps behind when it comes to your work systems?

Doing things manually (read: slowly) because you're terrified of the alternative - using software, suites and plugins?

Feel like your day-to-day work habits mean that simple tasks take you forever? Like you barely ever tick off any to-do's?

Overwhelmed by the amount of update reminders, applications (hey Appoholic) or dead, unused subscriptions in your life?

Bad tech - and bad tech habits - can slow you down, knock your confidence, stunt your business growth and suck away your hard-earned cash.

So, it's time to stop hitting the remind me tomorrow button once and for all, and get your digi-ducks lined up with my IRL game-changer, Uncomplicate Your Tech.
Uncomplicate Your Tech is a 3-hour in-person workshop to give confused and technophobic business owners the confidence, practical steps and specific intel to help them prioritise and demystify their systems and processes.

In this engaging, relaxed and interactive hands-on session, not only will we sharp-shoot specific parts of your business you're struggling with, run through the most common digi-woes your fellow entrepreneurs face and identify opportunities to be more productive [#sorted], but you will also have the opportunity to connect with a great bunch of like-minded and remarkable business owners.
Where: Merci Event Space
Date: Tuesday 14th of May, 2019
Time: 9am - NOON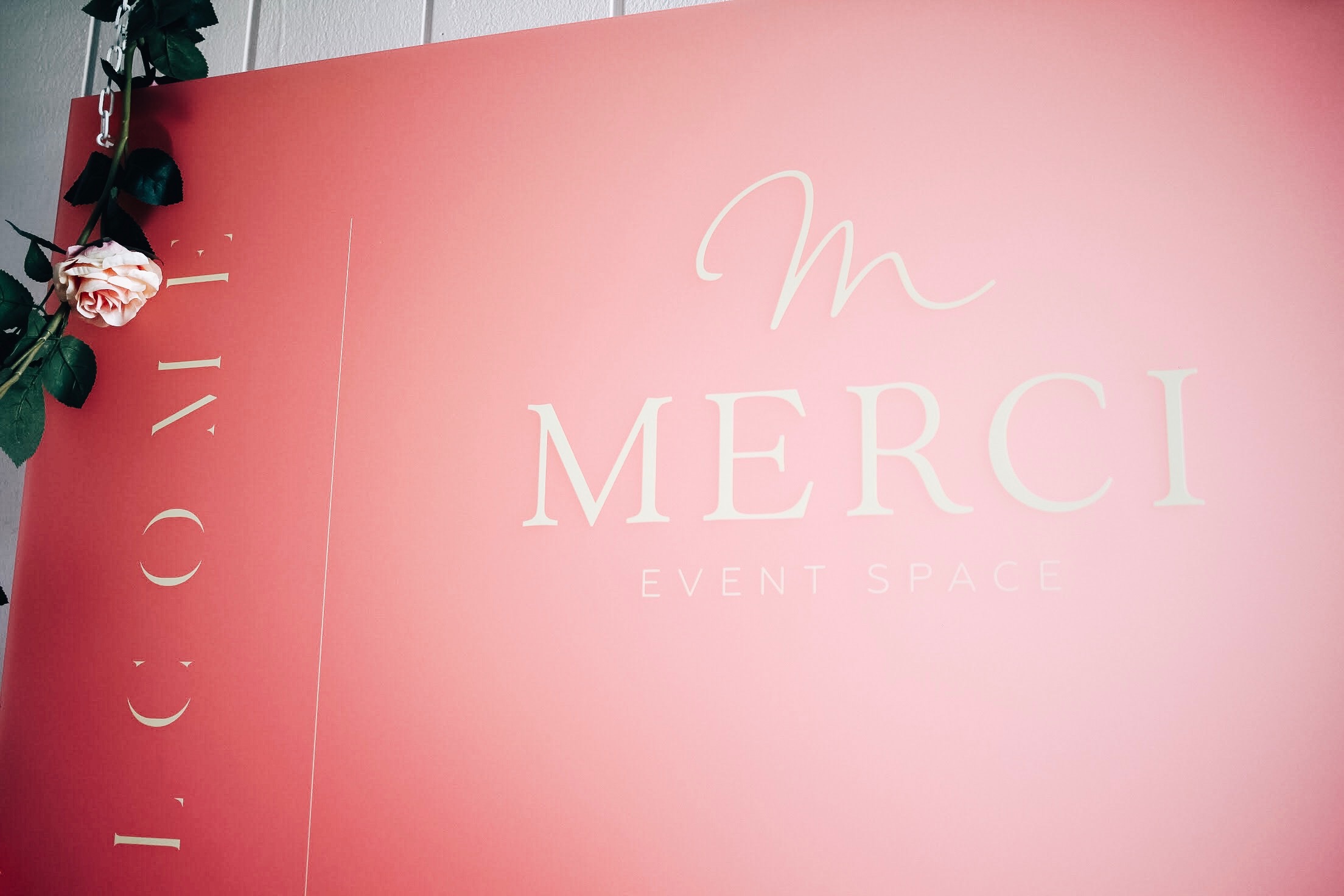 Who is this for?
⚙️Solopreneurs wearing all of the hats who need expert tools and advice to put everything on autopilot so they can maximise their time.
⚙️Small business owners who want to uplevel their workflow, subscriptions and tech thinking to help them and their team work faster, smarter and harder.
⚙️Managers and assistants, including VA's, office managers and project managers who have probably tried all the applications and software in the world, yet are finding no success with any of them.

Wherever you sit, you're tech-overwhelmed and searching for a practical, simple solution to take home and implement straight away. One that streamlines your systems so that you can catapult your productivity and get your time and confidence back, tenfold.

The Techaways:
⚙️A clear roadmap for instant implementation to uplevel and better your business through tech.
⚙️Clarity and calm with a newfound digital pulse.
⚙️Amazing new connections with like-minded business owners.
⚙️BONUS: A hands-on BONUS "Smart Ways of Working" add-on during the workshop where we will say adios to overwhelm and help you walk away feeling on top and all over of your workflow.
$68 per person includes:

⚙️A 3-hour tailored close-knit workshop designed to boost your technical confidence and prioritise the next tech steps in your business (a pre-workshop questionnaire will be sent to all attendees to get an under the hood look of the business to ensure the content delivered on the day is tailored to you!).
⚙️Think total clarity on what to look for in your systems, what to avoid with a ten-foot pole and of course, help with shifting your mindset around using technology.
⚙️We're banning the brain fades with a selection of nourishing, wholesome and flavoursome eats accompanied by a bottomless service of organic espresso coffees, boutique teas, juices and sparkling water.
⚙️A room filled with contagious energy, because together, we are going to walk through and give you more clarity on what you need to look for in a system.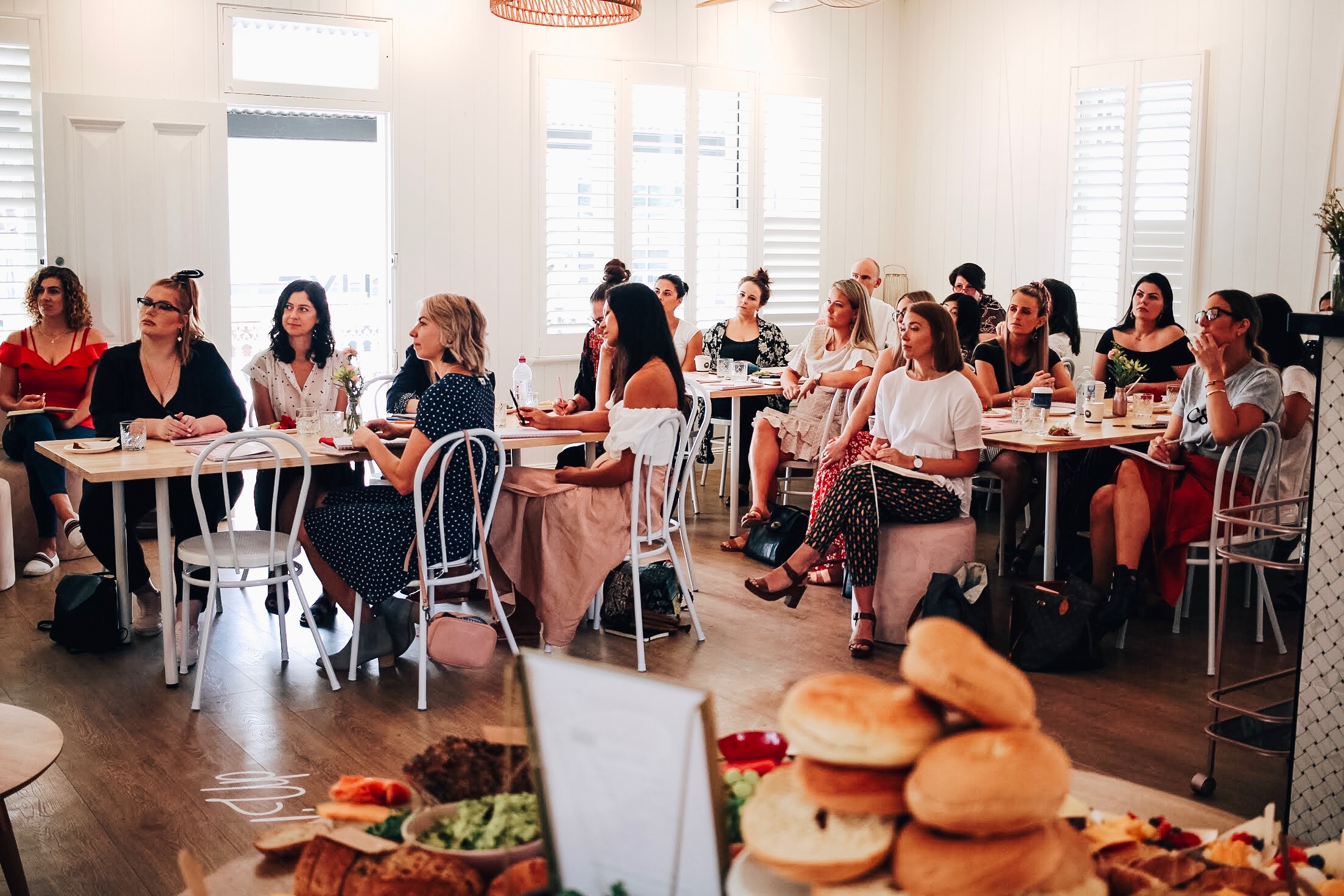 Here's how things will run:

9.00am – Doors Open
9.05am – Warm Welcome and Introductions
9.15am – Self-Service Tech Session
10.15am – Brain Break and Refresh
10.35am – Sharp-Shooting Session
11.20am – Smart Ways of Working Session
11.50am – Wrap Up

Self-Service Tech Session:
In this 60 minute session, we'll run through the most common digi-woes your fellow entrepreneurs face and the mindset to get all over technology [#alloverit]. Plus bounce through an incredibly helpful hands-on tech check activity where we identify and prioritise the opportunities to leverage technology in your business [at a personal, team and client level

Sharp Shooting Session:
This is a unique opportunity for 3 lucky attendees to pose their trickiest tech questions and get them answered by Kiah in an 15-minute burst. Kiah will use her wealth of experience to ensure you get the most targeted and specific answers to your questions. Get ready to walk away with insight and clear next steps for the tech in your business.

Smart Ways of Working Session:
This a 30 minute high-voltage boost to your productivity, where we'll uncover the hacks to transform your way of working. Think micro changes with big results, so that you can spend more time on things that make a difference, whether it's growing your business, spending more time with your family or pursuing hobbies.
I SERIOUSLY CAN'T WAIT TO GET INTO A ROOM WITH YOU TO ADVANCE YOUR TECHNICAL PROWESS.

Got a question? Shoot me an email to kiah@kiahworling.com. I'm all ears.
Tickets are limited and non-refundable. If your circumstances change, you are welcome to gift your seat to a colleague or friend. Just send me an email introducing the worthy recipient [so that I know who to welcome on the day].