Join UnCommon Law for our 6th annual UnCommon Heroes celebration!
About this event
Each year, UnCommon Heroes provides an opportunity for our community to welcome home those who have recently gained their freedom (some who spent decades behind bars), and uplift members of our community who are doing the hard, often unrecognized work to create justice for those being denied it.
This year, UnCommon Law is asking the question: what does it look like to "do justice differently" - and what might our world look like if we did? We're celebrating some incredible advocates and thinkers, all of whom are imagining and fighting for a different kind of justice for their loved ones and communities.
For more information on sponsorship options, click here.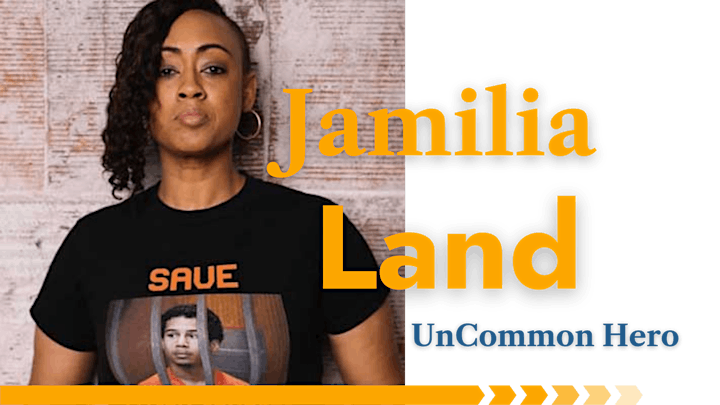 Jamilia Land is a wife, mother, criminal and restorative justice activist, public speaker, and co-founder of A.S.A.P (Anti-Violence, Safety and Accountability Project) a 501(c)(3) organization centered on the physical, mental and emotional health well being of children and families impacted by police and community violence as well as incarceration. A Bay Area native, this outspoken, focus driven, and sometimes controversial activist devotes the majority of her time fighting for the rights of incarcerated individuals and families of victims of police brutality. Her life work has taken her into the juvenile detention centers, the state prisons, and various levels of social work specialized in adolescent development. Jamilia is a member of several legislative coalitions including serving as chair for ACA3 The California Abolition Act, which will remove involuntary servitude from California's constitution; AB392 California Act To Saves Live, deadly use of force legislation; SB1437 Accomplice Liability For Felony Murder; SB1421 Peace Officers Release of Records.
Jamilia is an executive board member for March On which is responsible for the historic 2018 election of women to the U.S.Congress as well as the August 28, 2021 March On For Voting Rights. Jamilia currently serves as the policy board chair for The Women's Civic Improvement Club, as a policy board member for SETA/Head Start and served as the Sacramento California chapter coordinator for CSSJ (Crime Survivors for Safety and Justice). She is often seen navigating the waters of direct community actions and legislative work. When her son was charged with a triple homicide he didn't commit at the age of 21, she joined Senator Nancy Skinner in the fight for Senate Bill 1437. Jamilia is the epitome of "boots on the ground" community organizing and extreme lobbying for the rights of currently and formerly incarcerated individuals. In 2019 Jamilia was appointed to the position of statewide outside organizer for the 10P Program founded by her husband Samual N. Brown. The 10P Program is currently being taught inside CDCR facilities to include C.S.P Sacramento and Los Angeles County.
Through protests, lobbying and demanding accountability, Jamilia has made it her life's work to be the voice of the unheard, the voice of the forgotten, and the voice of the voiceless. By challenging policies and exposing discrimination, she stands firm in her convictions. She has made her mark by being diligent in her advocacy of mental health, criminal justice and restorative justice rights. She remains active in the community and continues to support local and national leaders and organizations. Jamilia is highly noted as a change agent for the community.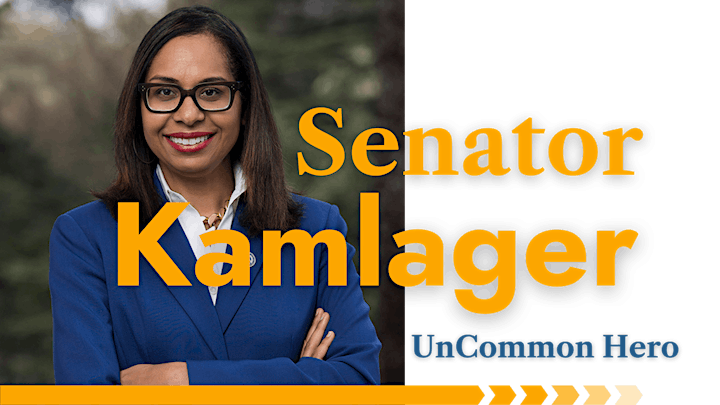 Senator Sydney K. Kamlager represents the 30th Senate District, ranging from Century City to South Los Angeles and takes in Culver City, Cheviot Hills, Crenshaw District, University of Southern California, downtown L.A., and a portion of Inglewood.
Elected to the California State Senate in the March 2021 special election, Senator Kamlager has spent her career prioritizing equity and access for Californians, especially for Angelenos. She has authored landmark legislation in the areas of criminal justice reform, health care equity, environmental protections, and affordable housing — including the most transformative probation reform law in the country and legislation requiring implicit bias training for health care professionals, law enforcement, and court employees.
Senator Kamlager currently serves on the Appropriations, Budget and Fiscal Review, Governmental Organization, Human Services, Public Safety, and Rules Senate committees. She is Vice Chair of the California Legislative Black Caucus and chair of the Los Angeles County Delegation, and has previously served as chair of the Assembly Select Committee on Incarcerated Women.
Prior to being elected to the California State Assembly in 2018, Kamlager served as District Director for California State Senator Holly J. Mitchell while also serving as President of the Los Angeles Community College District (LACCD). She is a member of Zeta Phi Beta Sorority and earned a B.A. in political Science from USC and a M.A. in Arts Management and Public Policy from Carnegie Mellon University.
Jody David Armour is the Roy P. Crocker Professor of Law at the University of Southern California. A widely published scholar and popular lecturer, he studies the intersection of race, law, morality, psychology, politics, ordinary language philosophy, and the performing arts. His latest book, N*gga Theory: Race, Language, Unequal Justice, and the Law, looks at America's criminal justice system – among the deadliest and most racist in the world – through deeply interdisciplinary lenses.
Armour is a Soros Justice Senior Fellow of The Open Society Institute's Center on Crime, Communities & Culture, and he is on the Board of Directors for LEAP (Law Enforcement Action Partnership), an international 501(c)(3) non-profit of police, prosecutors, judges, corrections officials, and other law enforcement officials advocating for criminal justice reform.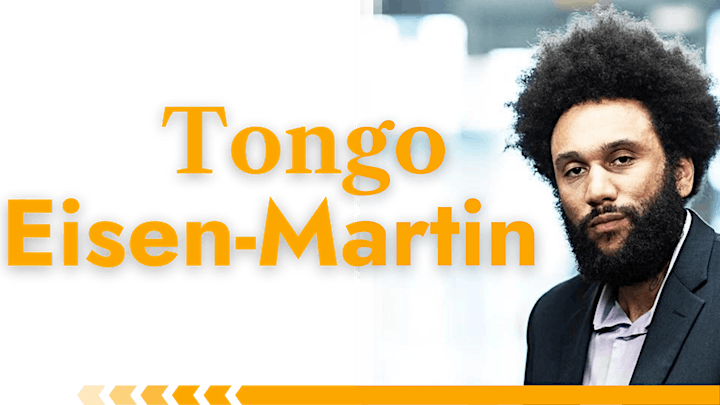 Tongo Eisen-Martin is a poet, movement worker, and educator. Originally from San Francisco, his latest curriculum on extrajudicial killing of Black people, We Charge Genocide Again, has been used as an educational and organizing tool throughout the country. His book Someone's Dead Already was nominated for a California Book Award, and his book Heaven Is All Goodbyes was published by the City Lights Pocket Poets series, was shortlisted for the Griffins Poetry Prize, and won a California Book Award and an American Book Award. His latest book, Blood On The Fog, was released this fall in the City Lights Pocket Poets series. He is San Francisco's eighth poet laureate.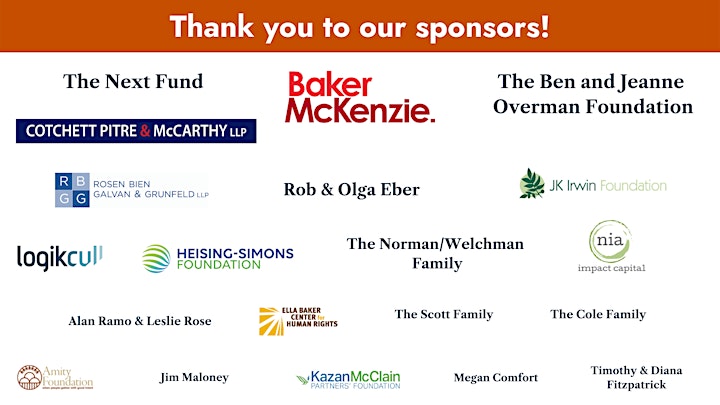 Organizer of UnCommon Heroes 2021: Justice Done Differently
UnCommon Law fights to ensure that all people incarcerated for violent crime have access to healing, justice, and effective legal representation.
Through our unique, trauma-informed model of advocacy, we provide the space currently missing in the system for healing, accountability, and safe pathways home from prison. In developing new self narratives, the people we serve are able to more effectively disrupt violence inside and outside prison, and become leaders who change negative societal narratives about those incarcerated for violent crime. Our groundbreaking approach is changing policy and outcomes, driven by the voices and experiences of system-impacted communities.