About this Event
SEND MEDICINE
SEND MEDICINE began as the solo project for Toronto based singer/songwriter Julian Hacquebard in the summer of 2012. Julian then moved to Los Angeles, shaping a sound that LA Record called "a heady mix of psych, blues, folk and surf - a winning combination". Since, the band has expanded to a full lineup, with a live show featuring percussion, backing vocals, and theremin.
SEND MEDICINE has performed at Echo Park Rising, Summer Sweat 2015, The Satellite, The Bootleg Theater, and at Jam in the Van at Green in Pasadena. The band has been featured on Indie FM's Buzzbands, The Deli's Band of the Month, Hype Machine, Live on KSPC 88.7, KBeach Radio, and more.
In 2016, the band released their debut album "Scary Aquarius Daughter", featuring lead single "July Eyes" and follow-up "Tall Flowers". The album was performed by Salvatore Romano (Drums), Ryan Glennan (Percussion), Lauren Grimaldi (Percussion), Aaron Stern (Bass), and Connor Hill (Guitar).
SEND MEDICINE is currently touring and writing the follow-up, working out new songs on the road.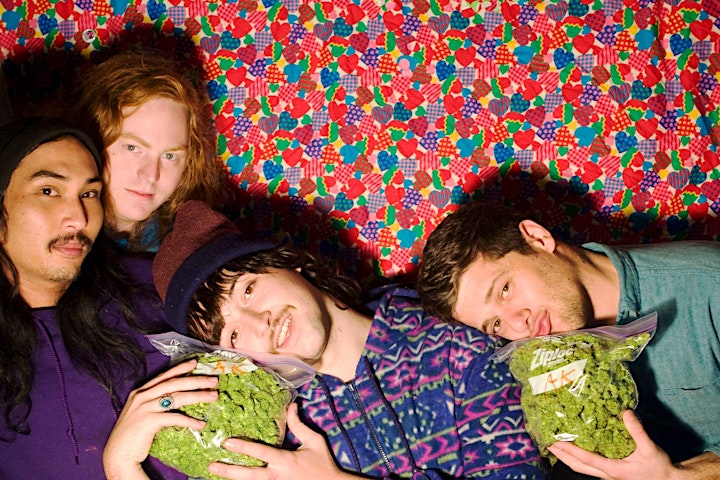 THE MEMORIES
The Memories formed in the Belmont/Hawthorne district of Southeast Portland, Oregon in the Summer of 2010 by White Fang bandmates and childhood friends Rikky Gage and Kyle Handley. They recorded their first album in one of the upstairs bedrooms at what was called the 40th house, a big three story home on a busy street that was a hangout for local stoners and artists. Their self-titled debut was released on their own Gnar Tapes label as a cassette. 200 were pressed in the Winter of 2010/2011. The tape soon attracted the ears of labels like Underwater Peoples and Burger Records, the former pressing the album to LP and the latter reissuing it on cassette with the Underwater People's sanctioned art, which was expertly rendered by Lexington, Kentucky based sound and visual artist Robert Beatty. Burger Records soon became their champion, releasing 4 cassettes and LP by 2013. In the Winter of 2014 Chicago based Randy Records pressed the band's first 7", a 6-song EP named "American Summer". This was followed by a handful of cassette releases on Gnar Tapes, including a split release with Rad Records; a label founded and fronted by Kyle Field, whose band Little Wings had long been an inspiration for the band. The band also attracted the ears of like-minded musician Zach Phillips, a former member of the same wildly creative scene in Brattleboro, Vermont that birthed such high-quality bands as King Tuff, Happy Jawbone Family Band, Chris Weisman, and his own band, Blanche Blanche Blanche, among many others. Mr. Phillips issued the 4-song "Crash On My Heart" as a cassingle on his Brooklyn, NY based OSR Tapes label. The Memories third album, an 8-song LP called "Touch By An Angel", was pressed by Lolipop Records, a label based in Los Angeles (the city that had by that point become the adopted home of The Memories). In October 2014 their 4th album "Hot Afternoon" will be released on LP/CD/CS by Burger Records. It is the first album by The Memories recorded with a producer (Sonny Smith of Sonny & The Sunsets) and was tracked in San Rafael, California.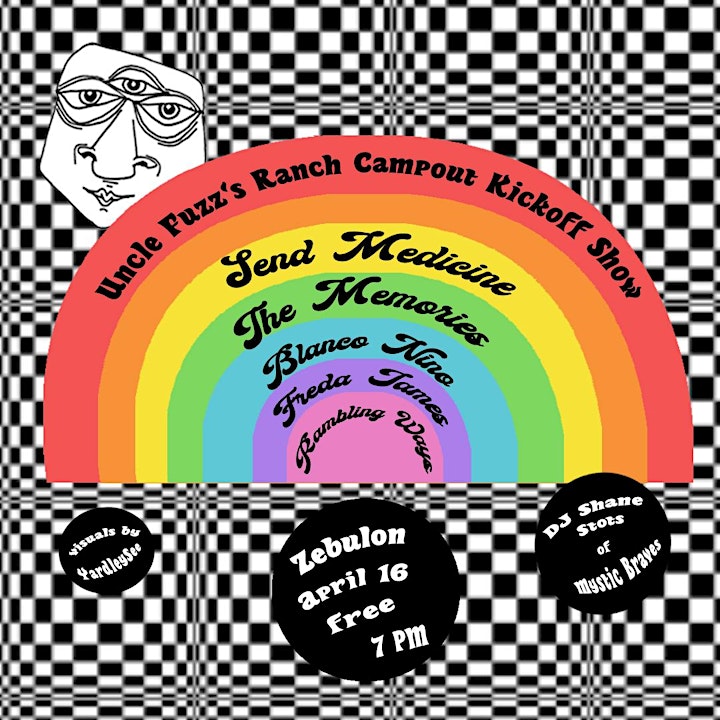 Performers
Date and Time
Location