Description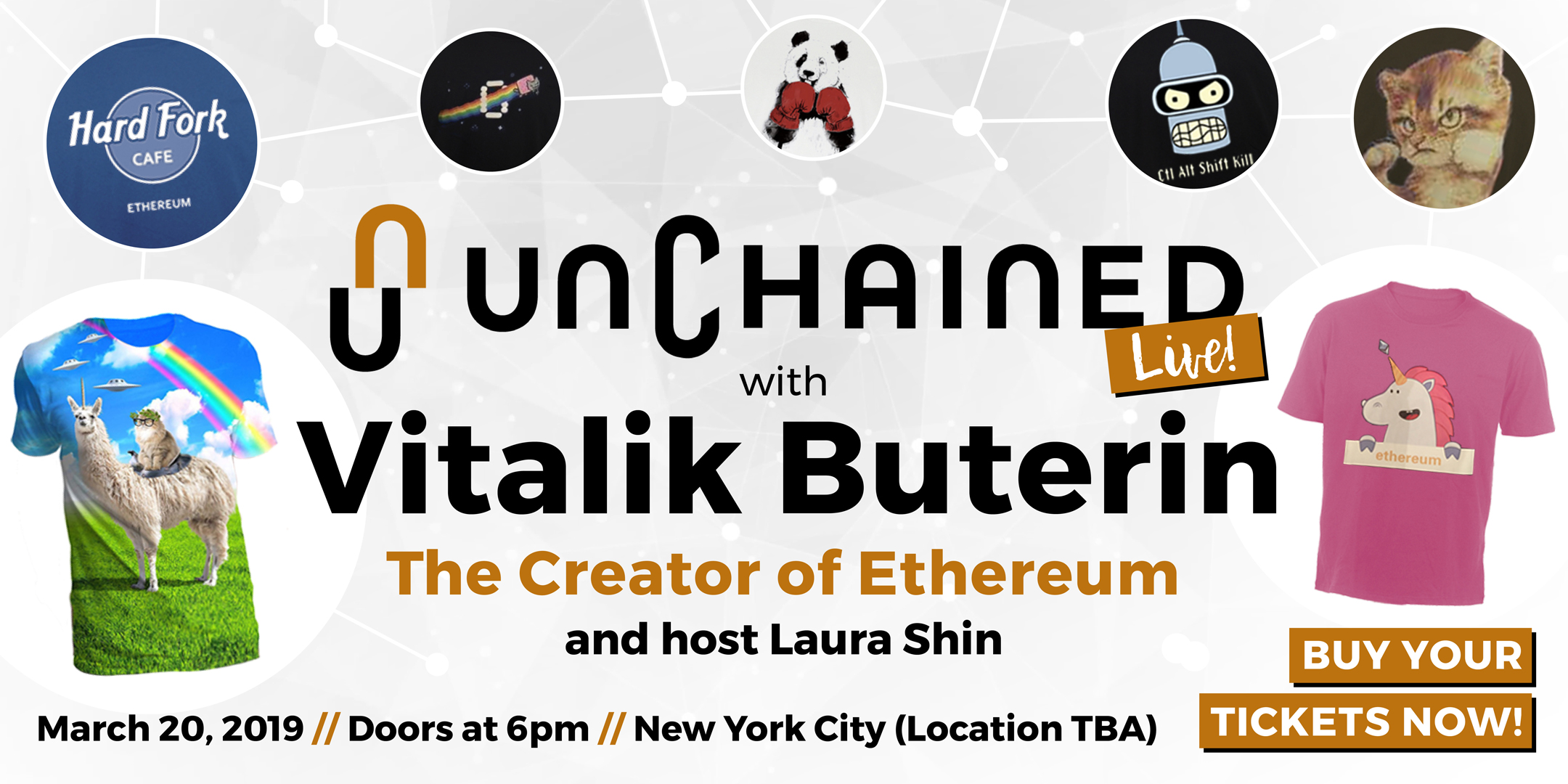 Unchained Live With Vitalik Buterin
Unchained is bringing its no-hype conversations about crypto to the stage!
Come watch a recording of the Unchained podcast live with host Laura Shin in conversation with Vitalik Buterin, the creator of Ethereum. We'll talk about everything from scaling to governance to the competition in the smart contract space. Podcast listeners and audience members will get the opportunity to submit questions.
Buterin is one of crypto's most renowned figures, having conceived of and built one of the most popular blockchains, Ethereum, which has attracted interest from thousands of developers around the world.
Unchained, started by journalist Laura Shin in 2016, is one of the most popular crypto podcasts. Formerly a senior editor at Forbes, Shin was the first mainstream journalist to cover crypto full-time. To keep up on the latest news in crypto, sign up for her weekly newsletter at unchainedpodcast.com.
Agenda
6:00 pm Registration & Reception
7:00 pm Live conversation with Laura Shin and Vitalik Buterin
8:15 pm Networking
Details
March 20, 2019
Show at 7:00 pm
Venue TBD
There are a limited number of not so early bird tickets, so buy now!
Partnerships and Sponsorships
Please email sponsorships@unchainedpodcast.com for sponsorship-related inquiries.
General Questions
Please email hello@unchainedpodcast.com with any comments or questions.
Refund Policy
Tickets to this event are transferrable but are non-refundable.