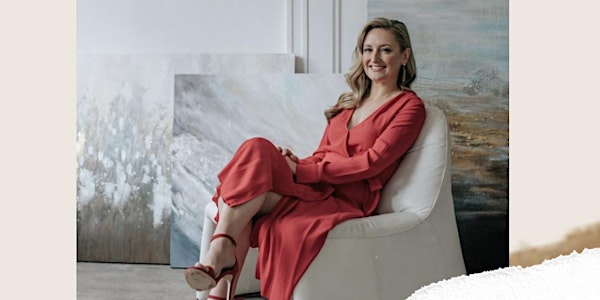 UNBREAKABLE -Solo Exhibition by Tiffany Reid
UNBREAKABLE Solo Abstract Show by Tiffany Reid Stories of courage told through the power of abstract art
When and where
Location
Rosewood Home & Condo 733 Marine Drive North Vancouver, BC V7M 1H4 Canada
About this event
In life there are many challenges. Some push and drive us to test our inner strength and fortitude. How we each decide to answer their call shapes us into who we are and who we will become.
In all of us, resides the mental strength to over come problems with triumph and grace. Like the elements in nature copper, silver and gold they shine differently through each experience we have. Metals are formed over long periods of time under immense heat and pressure. Like metal, we emerge from the endurance of withstanding these challenges a new version of ourselves.
I've met some courageous, resilient, strong people who have inspired me in so many ways, who have been struck down by more than just a bad day. Facing mental illness, physical disabilities, racism, physical transformations, and so much more. These people have been transformed like precious metals by their experiences in life.
I am compelled to share with you these beautiful tales of people who have done more than just rise to the occasion, they transformed like the elements. They have chosen to be empowered and courageous.
Their stories told through the power of abstract art will inspire you to have the strength of metal. Magnetic, malleable, electric and brilliant you will find these stories presented through me on to canvas. My hope for you is to feel inspired and to choose the impossible, to be great, to be UNBREAKABLE.