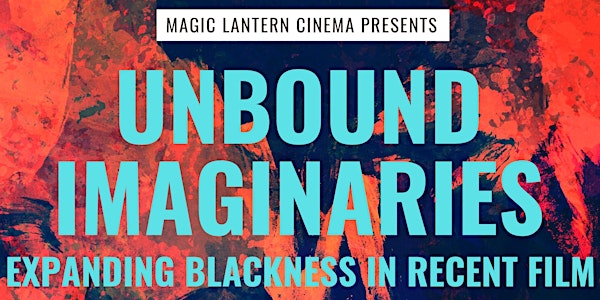 Unbound Imaginaries: Expanding Blackness in Recent Film
Join Magic Lantern Cinema for "Unbound Imaginaries: Expanding Blackness in Recent Film," a screening of five shorts with a panel discussion.
About this event
The screening will begin at 6:00 EST.
Part I:
WOMXN, The Movie, Eden Tinto Collins and Adrien Gystere Peskine, 5 minutes
Jane Dark lives and studies in the Noir-Et-Cher. Whenever her community is harassed by Europe Normale Police she turns into the supershero WOMXN. She is helped by her mate, a womanoïd Dolphin in a spaceship called the KORA Mother.
TWAAGA , Cedric Ido, 30 minutes
Burkina Faso in 1985 is a country in the throes of revolution. Manu, a young boy who loves comics, tags along with Albert, his big brother. When Albert decides to undergo a magic ritual, Manu realizes there are real powers to rival those of superheroes.
Part II:
Peat Bog, Jade Montserrat and Webb-Ellis, 5 minutes
A collection of vignettes that detail a performance that is an act of remembrance generated by the landscape, terrain, and personal histories.
Forgive Me (Without Root), Stella Rae Binion, 7 minutes
A meditation on belonging, colonized Indigenous American land, and dislocation inherited from The Middle Passage and chattel enslavement.
4 Waters: Deep Implicancy, Denise Ferreira da Silva and Arjuna Neuman, 29 minutes
A call to re-think our planetary relationships, the film asks us to consider our world out of time, to think about a primordial moment of entanglement prior to the separation of matter into the forms we currently know, both human and non-human—a time the filmmakers describe as "deep implicancy."
Part III:
Panel discussion with filmmakers moderated by Léonard Cortana.